Sir Cliff Richard and Sir Tom Jones have been lined up as the unusual support acts for Morrissey when the former Smiths frontman performs two concerts in the US.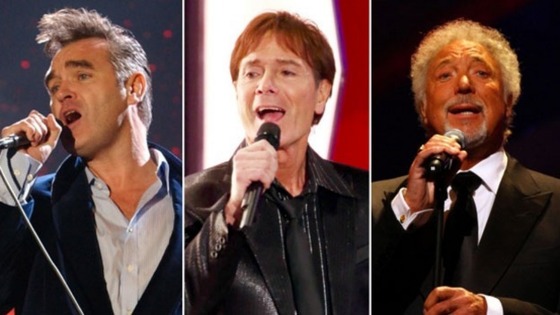 Morrissey announced that Sir Cliff would be his "special guest" at a concert in New York in June, with a performance with Sir Tom in Los Angeles the month before.
Richard said that he initially asked his manager if the request was a joke, but was told that the controversial Mancunian is a fan of the Living Doll singer.
Read: Morrissey's memoir tops book chart
Speaking to told BBC Radio 5live, Richard said: "I said, 'my initial answer is yes but can you check it's not a joke? Is there an ulterior motive?' He got hold of Morrissey's management and he said 'no, Morrissey's a fan and he'd like you to be there.' So I said 'yes please.'
"The chances of me singing for 15,000 people in New York are pretty well nil for me at the moment anyway. So I thought it would be great."
Read: Morrissey reveals first relationship was in his mid-30s
The 73-year-old said he was grateful to Morrissey, but admitted he would struggle to name any of his hits: "I couldn't tell you the titles. I've just googled him to see what kinds of crowds he plays to and what sort of show he did. I'm thinking, okay, it looks like a pop-rock show."