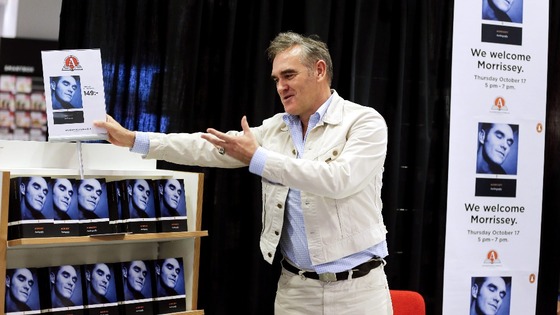 Morrissey's memoir has outsold the latest Bridget Jones novel to top the best seller charts in its first week.
The paperback, called "Autobiography" and published by Penguin Classics, sold just short of 35,000 copies according to sales figures in trade magazine The Bookseller after its release on Thursday.
Helen Fielding's new Bridget Jones novel, Mad About the Boy, sold around 32,000 copies.
Morrissey's book sees the famously private chart star disclose details of how his first relationship with a man came in his 30s and grumble at length about the injustices of a court case about the royalties from his former band The Smiths.
Read more: Morrissey reveals first relationship was in his mid-30s