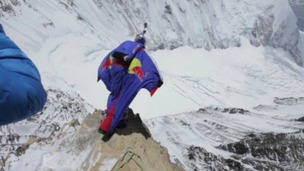 A Russian daredevil completed the world's highest ever base jump by leaping from from Mount Everest in Nepal.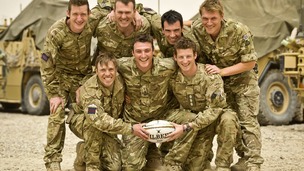 Soldiers fighting on the frontline in Afghanistan are bidding to play the highest rugby match on Earth when they trek to Everest base camp.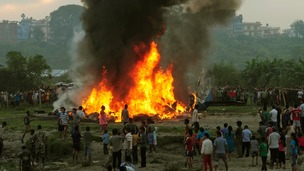 A group of British tourists are among 19 people who died today in a plane crash in Nepal.
Live updates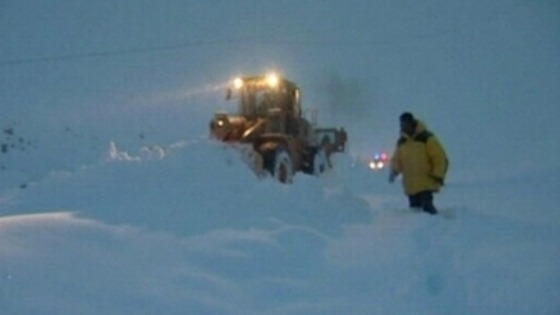 Four people, including an Australian tourist, have been killed by an avalanche and 154 people have been rescued after heavy snow and the Mount Everest, Chinese state media reported.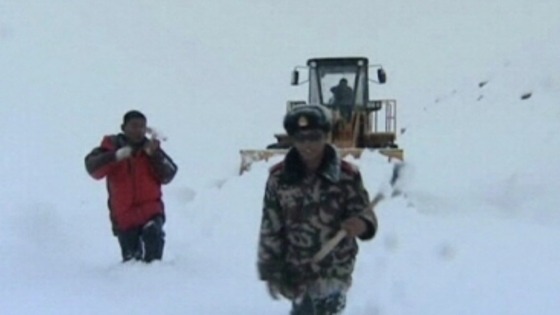 The Nepalese government plans to open an office at Mount Everest base camp in a bid to regulate attempts on the summit more closely, the BBC reports.
The move follows a series of embarrassing episodes on the world's tallest mountain, including a fight between climbers and local sherpas in April.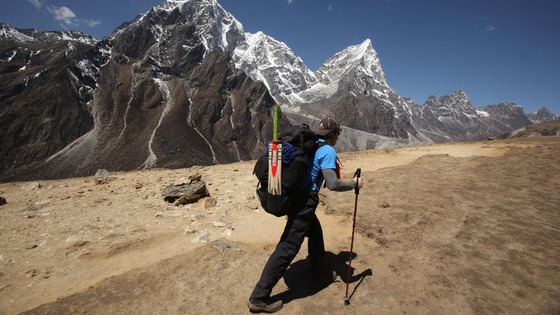 Officials also plan to monitor "bizarre" record attempts, believing that some feats "don't bode well for the dignity of Everest".
"These days we see people trying to make bizarre records like, for instance, standing on their head or taking off their clothes while on the summit," said Ang Tshering Sherpa, a member of the committee that recommended the new rules.
Further restrictions on littering and helicopter flights close to the mountain are also expected.
Watch: Daredevil completes record-breaking Everest base jump
Read: 60 years since first climbers reached summit of Everest
Advertisement
60 years since Everest climb
Former and current mountaineers will celebrate the 60th anniversary of Sir Edmund Hillary's historic ascent of Mount Everest.
Mountaineers will gather in London to join the sons of the first men to reach the summit at the signing of a newly-released book on the expedition.
Read: Re-live record-breaking Everest base jump with daredevil's helmet camera
Sixty years ago today Sir Edmund and Tenzing Norgay became the first men to reach the 29,028ft (8,848 metres) summit on May 29 1953.
The Queen and the Duke of Edinburgh will attend a reception to mark the anniversary this evening at the Royal Geographical Society where they will watch footage from the time, view an exhibition and meet families and guests.
Read: Soldiers prepare to tackle highest rugby match on Earth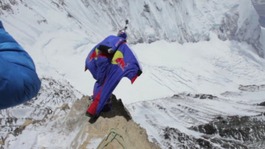 A Russian daredevil completed the world's highest ever base jump by leaping from from Mount Everest in Nepal.
Read the full story
An 80-year-old Japanese mountain climber has received a hero's welcome in Kathmandu after becoming the oldest person ever to reach the summit of Mount Everest.
Yuichiro Miura, who has undergone heart surgery four times, was greeted with garlands of flowers and a press pack in the Nepalese capital after reaching the summit late on Thursday.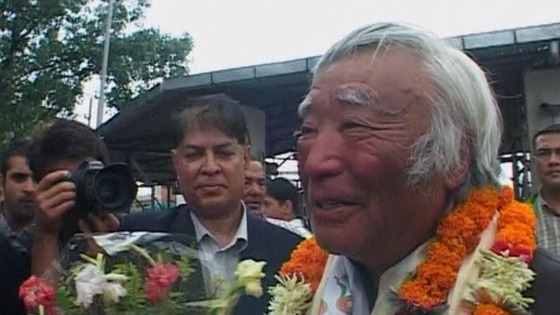 "This is the greatest feeling in the world," he told family members and supporters gathered in Tokyo, speaking from the summit by satellite phone.
"I never thought I'd get to the summit of Everest at the age of 80. It was the best feeling to get here, but now I'm completely exhausted."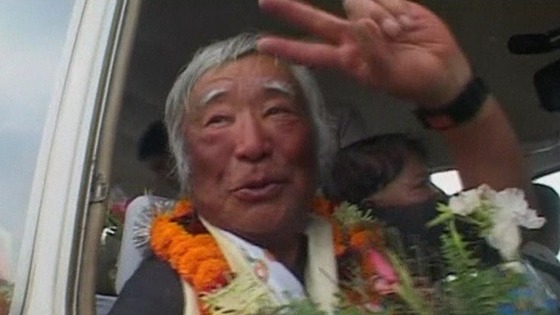 Miura comes from a dynasty of veteran adventurers in Japan, his father having famously skied down Mont Blanc at the age of 99.
An 80-year-old Japanese mountaineer has become the oldest man to reach the top of Mount Everest.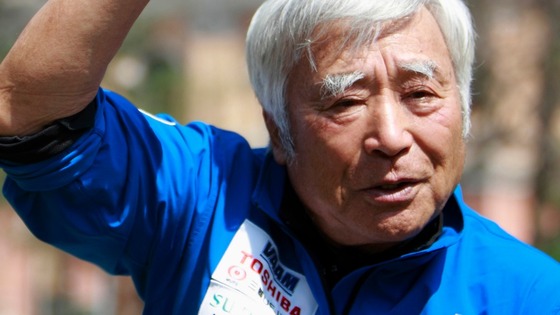 Yuichiro Miura, who also conquered the 29,035-foot (8,850m) peak when he was 70 and 75, reached the summit at 9:05 a.m. local time Thursday, according to his support team. Miura and his son Gota called them from the summit to report the news.
"This is the world's best feeling," Miura said. "I'm also totally exhausted."
The previous oldest man to reach the summit was Nepal's Min Bahadur Sherchan, who accomplished the feat at age 76 in 2008, just a day before Miura reached the top at age 75.
Sherchan, now 81, is preparing for his own attempt on the summit next week, meaning Miura's record may not last long.
Advertisement
Mount Everest 'fight' probed
A British climber has told how he thought he was going to die when an argument broke out on the world's highest mountain.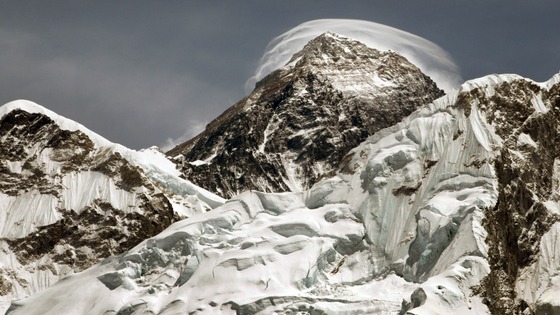 Photographer Jonathan Griffith said he and two friends were attacked by up to 150 of the Nepalese guides as they made their way to a camp on Everest.
He told The Sun that he and experienced climbers Simone Moro, 45, from Italy, and Swiss national Ueli Steck, 36, were left bruised and cut after the gang kicked, punched and threw rocks at them.
The three were only saved when a group of Western climbers intervened, he added.
He said: "They didn't want to talk, they wanted to finish us off.
"They picked up big rocks off the glaciers and started throwing them at us."
Mr Griffith, who is from London but now lives in Chamonix, France, claimed the argument started when an angry Sherpa leader confronted the trio and accused them of injuring one of his men, who was securing ropes on the mountain for another expedition.
Read more: Climbers and guides involved in 'fight' on Everest
Mount Everest 'fight' probed
Nepal officials have vowed to ensure the safety of climbers seeking to scale Mount Everest after three European climbers were involved in a fight with Sherpa guides.
Tourism Ministry official Dipendra Paudel said the government would ensure the safety and security of the climbers.
"There was a slight misunderstanding and communication gap between them," Paudel said. "This has been sorted out and the climbers are at the base camp".
Mount Everest 'fight' probed
Three climbers claim they were punched and kicked by Sherpa guides following a disagreement as they scaled Mount Everest.
Jonathan Griffith, Ueli Steck and Simone Moro allege the high altitude guides became aggressive after they were forced to step over the guides' fixing ropes.
The Sherpas claimed the climbers had kicked ice down onto them, injuring a guide, and a tussle broke out before the group made their way back to Camp 2.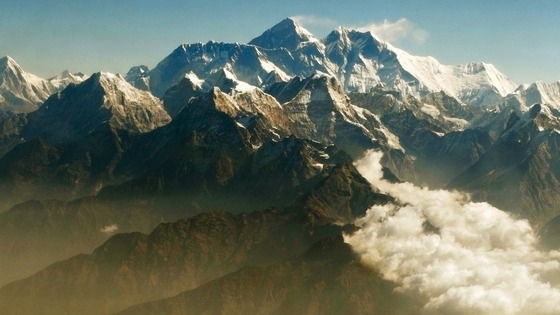 The climbers claim around 100 Sherpa guides then grouped together and became "instantly aggressive", punching, kicking and throwing stones at them before they were saved by a group of "brave and selfless" Westerners on the mountain.
They said in a statement they "don't believe that their actions were the reasons behind such a mass attack".
"They believe that the reaction was from a far more deep rooted and long-term problem, which is the way that Nepalis feel treated by Westerners on the mountain and this was a uprising against that", the statement said.
"There is no reason to instigate vigilante rule and to try and kill three visiting climbers", it added.
The climbers also said they are "completely independent" and "not part of any commercial expedition".
Mount Everest 'fight' probed
Reports of a fight between Sherpa guides and three climbers on Mount Everest are being investigated.
Anish Gupta of Cho-Oyu Trekking, the Kathmandu-based company that organised the expedition said: "We were told our clients and the guides fought on their way to camp three. We don't have all the details yet, but our clients have come down off the peak."
He added that one of the clients, a Swiss national, had descended the mountain and was currently waiting for a flight back to Kathmandu.
Load more updates
Back to top