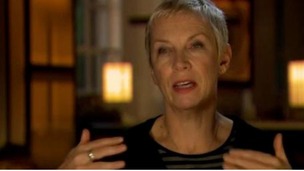 Annie Lennox speaks out against children being exposed to explicit music videos in the Tonight programme 'Pop, Sex and Videotape'.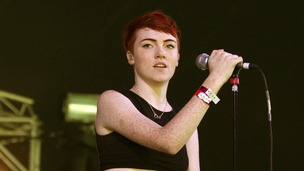 Three musicians are looking to follow in the footsteps of Adele by winning the Critics' Choice honour at the Brit Awards - but who are they?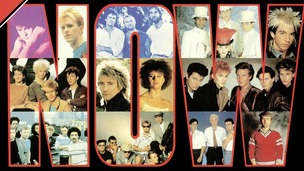 Try our quick quiz on pop culture's most enduring compilation album.
Live updates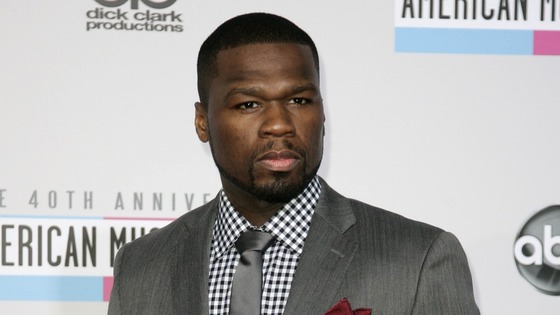 US rapper 50 Cent has been charged with domestic violence and vandalism in Los Angeles after an alleged altercation with the mother of his child.
The rapper, whose real name is Curtis James Jackson III, is accused of kicking the woman and destroying $7,100 (£4,648) worth of property in her condominium on June 23 in the Toluca Lake area of Los Angeles.
The 37-year-old, who has sold about 20 million albums worldwide, has been charged with one count of misdemeanour domestic violence and four counts of vandalism, Los Angeles City Attorney spokesman Frank Mateljan said.
If convicted, he faces a maximum penalty of five years in jail and $46,000 in fines if convicted on all counts.
Single sales in the UK have surged this year largely due to the highly successful songs 'Get Lucky' by Daft Punk and 'Blurred Lines' by Robin Thicke and Pharrell Williams.
Sales are up by 2.5% on the same period last year and if the trend continues, 2013 could be the biggest year ever for singles in British music history, according to the Official Charts Company.
'Get Lucky' is the top single of the year so far, having sold over a million copies since it was released 10 weeks ago and 'Blurred Lines' has clocked up over 820,000 sales in the last month.
The top five are:
1. 'Get Lucky' by Daft Punk.
2. 'Blurred Lines' by Robin Thicke and Pharrell Williams.
3. 'Thrift Shop' by Macklemore and Ryan Lewis.
4. 'Just Give Me A Reason' by Pink.
5. 'Mirrors' by Justin Timberlake.
Click here for the top 40 best selling singles
Advertisement
Online retailer Amazon has stepped up the battle for music sales with the announcement that it will give away digital versions when customers buy CDs and vinyl records - and they will backdate for any past purchases.
The free MP3 service, named AutoRip, will enable Amazon customers to have instant access to music they have bought days before their purchases arrive in the post.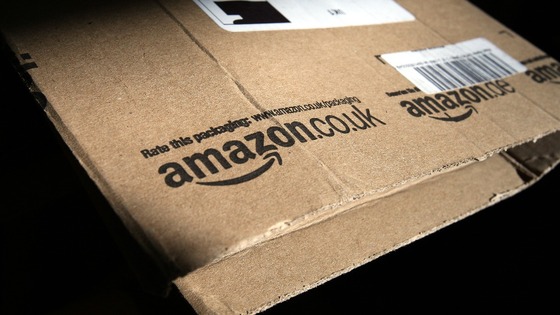 The firm has already lined up in excess of 350,000 albums for AutoRip with more titles to be added, and said there will be no knock-on effect on its prices.
Tracks will be added to customers' Amazon Cloud Player account and can either be streamed or downloaded to devices such as iPhones, iPads, Kindles and smartphones.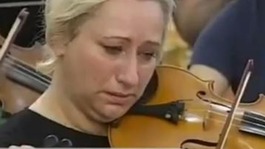 Members from the Greek National Symphony Orchestra and Chorus played a stirring final performance as state broadcaster ERT closed.
Read the full story
Mumford & Sons bass player Ted Dwane has been discharged from hospital, the band have announced.
Dwane required surgery to remove a blood clot from his brain earlier this week.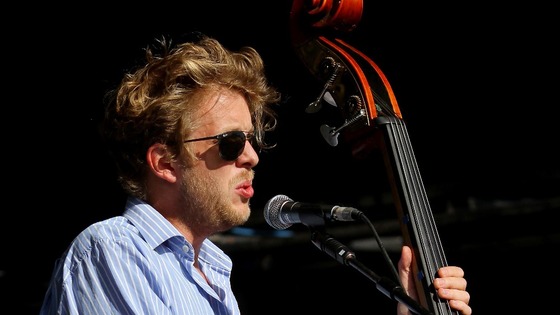 The band posted on Facebook: "It is with great joy that we can announce that Ted has been discharged from hospital and is on the road to a full recovery.
"The surgery went well, and the excellent medical team helping him are very pleased with his progress. He has been nothing short of heroic in how he has handled the whole ordeal."
The band have cancelled the remainder of their US shows but are due to headline Glastonbury at the end of the month.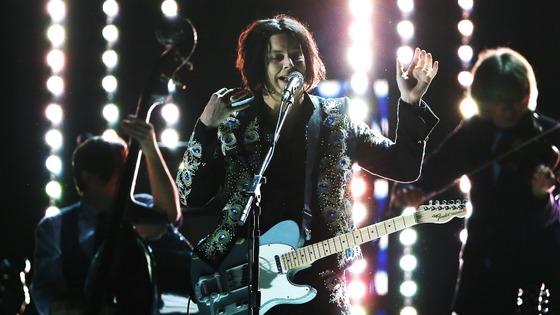 A legendary music venue in Detroit has been renamed the Jack White Theatre after the former White Stripes singer saved it from being shut down.
Jack White paid $142,000 (£92,798) to clear the debts of the concert hall at his hometown Masonic Temple.
The Temple's Cathedral Theatre, a venue he has played many times and where his mother worked as an usher, has now been retitled in his honour as thanks for his generosity.
Detroit Masonic Temple Association president Roger Sobran told the Detroit Free Press: "Jack's magnanimous generosity and unflinching loyalty to this historic building and his Detroit roots is appreciated beyond words."
Advertisement
Dance Duo Daft Punk have repeated the success of their number one single Get Lucky by topping the UK album chart for the first time in their 20 year career.
Their fourth studio production, Random Access Memories, became the fastest selling album of the year, selling 165,000 copies during its first week.
Watch: Daft Punk launch long-awaited album in Aussie outback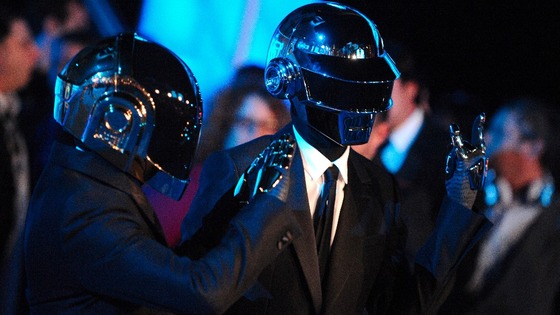 In April the house outfit got their first ever UK number one single with Get Lucky, featuring N.E.R.D's Pharrell Williams and Chic's Nile Rodgers.
The single is also 2013's biggest selling single so far, selling more than 711,000 copies since it went on sale six weeks ago.
Over the past year, dance music has become a regular fixture at the top of the UK Singles Chart with frequent hits from the likes of DJs/producers David Guetta and Calvin Harris.
Most recently, Duke Dumont hit the number one spot with "Need U" and the continued success is prompting some to ask, will 2013 be the year dance music takes over the commercial charts?
This is a topic that will up for discussion next week, when hundreds of music movers and shakers head to the Baleriacs for the International Music Summit in Ibiza from 22-24th May.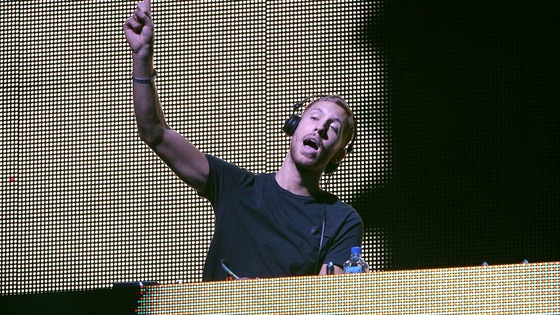 Titled Beyond The Boom Boom!, the event will look into the international expansion of electronic music and how the genre is crossing into mainstream culture.
Speakers at the event include co-founder BBC Radio 1 DJ Pete Tong, Fatboy Slim, 80s dance pioneer Jean Michel Jarre, and Groove Armada.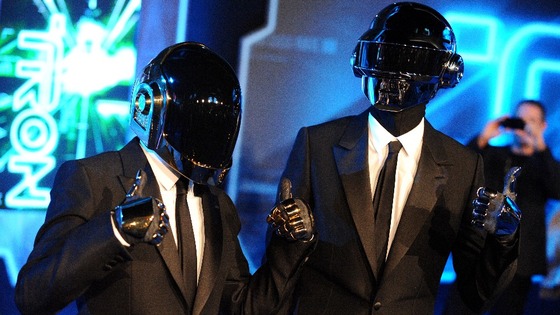 Veteran electronic duo Daft Punk have scored their first-ever UK number one single with much-awaited funky comeback track Get Lucky.
After shooting to number three just 48 hours after the single went on sale last week, the Frenchmen's collaboration with Pharrell Williams and Chic guitarist Nile Rodgers managed to knock Rudimental's Waiting All Night Ft Ella Eyre off the top.
The pop duo, which formed in 1993, had previously only reached number two with club anthem One More Time in 2000.
Apple was today hailed for pioneering a "listening revolution" as it prepared to celebrate a decade of iTunes.
The music store, which started out more than a decade ago with 200,000 songs, reached its 25 billionth download earlier this year.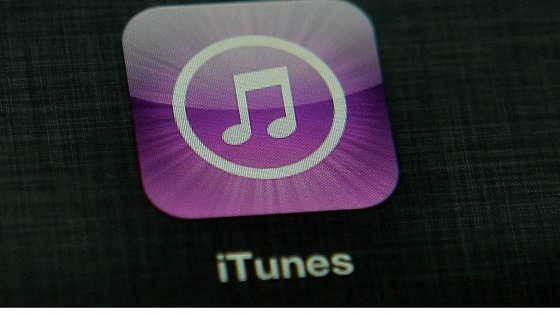 Since its launch on April 28 2003, iTunes has accrued a catalogue of more than 35 million songs and has around 435 million active account-holders across the world.
On average, more than 15,000 songs are downloaded every minute and according to the technology website Pocket-lint, it would take more than 140,000 years to listen to every single music download available through the famous store.
Gennaro Castaldo, of HMV, said the music store - along with the iPod - had "undoubtedly" played a major part in changing the way consumers discover and listen to music.
Read: Apple's innovations and changing technological fortunes
Read: Apple's innovation crown under threat as profits slide
Read: Losing its cool: Apple no longer has the aura of exceptional
Load more updates
Back to top