Nasa is to focus on sending humans to Mars after announcing that contracts for transporting Americans to the International Space Station have been awarded to Boeing and SpaceX.
In a statement Nasa Administrator Charles Bolden said: "Turning over low-Earth orbit transportation to private industry also will allow Nasa to focus on an even more ambitious mission – sending humans to Mars."
Nasa has announced that manned spacecraft will again launch from the United States after deals with Boeing and SpaceX.
The total potential contract value is $4.2 billion for Boeing and $2.6 billion for SpaceX, with the spacecraft launching from Kennedy Space Center.
It is hoped the new deal will see crews fly to the International Space Station "in just a few years...ending the nation's sole reliance on Russia by 2017," Nasa Administrator Charles Bolden said.
Advertisement
NASA is due to make a major announcement regarding the return of human spaceflight launches to the United States.
NASA has been unable to send people to space since the retirement of the space shuttle programme in 2011 and has relied on Russia to ferry astronauts to the International Space Station.
You can watch the announcement live here:
Sorry, this content isn't available on your device.
NBC has reported that Boeing and SpaceX are expected to win a contract to start transporting astronauts.
Scientists believe they could have discovered 'life in space' after finding traces of sea plankton on the surface of NASA's International Space Station.
Following detailed experiments of the samples, experts confirmed organisms can live in space for a number of years despite zero gravity, harsh temperatures and hard cosmic radiation.
Vladimir Solovyev, chief of the orbital mission on Russia's ISS wing, told Russian news agency ITAR-TASS it was not quite clear how the microscopic particles appeared on the surface of the space station.
He said more research was needed but added: "The results of the experiment are absolutely unique."
NASA astronaut Reid Wiseman has taken to Twitter to share the stunning images he captured of an aurora from space.
Read the full story ›
Nasa astronaut Reid Wiseman took this picture from the International Space Station of Super Typhoon Neoguri as it headed towards Japan: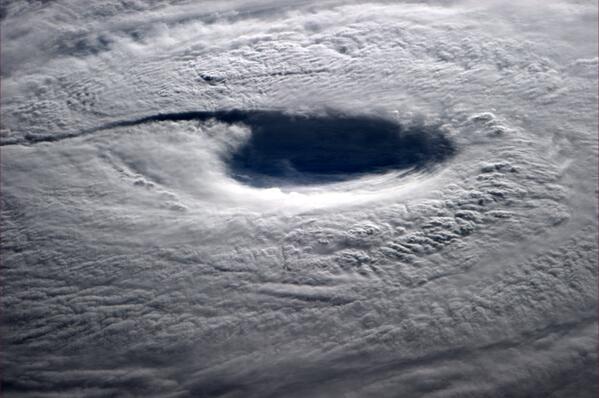 Advertisement
A saucer-shaped NASA vehicle testing new technology for Mars landings made a successful rocket ride over the Pacific, but its massive descent parachute only partially unfurled.
The Low Density Supersonic Decelerator was lifted by balloon 120,000 feet into the air from the Hawaiian island of Kauai. The vehicle then rocketed even higher before deploying a novel inflatable braking system.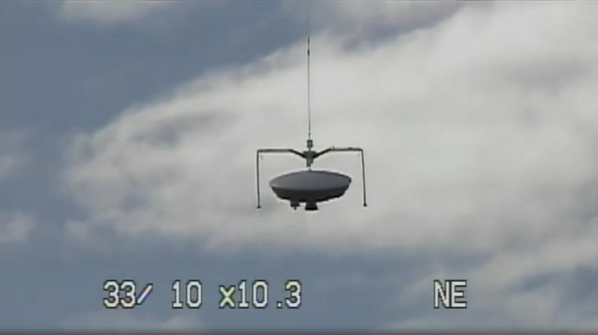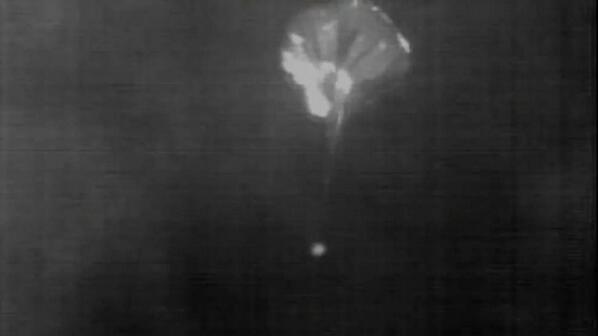 But cheers rapidly died as a gigantic chute designed to slow its fall to splashdown in the ocean emerged tangled. Still, NASA officials said it is a pretty good test of technology that might one day be used to deliver heavy spacecraft - and eventually astronauts - to Mars.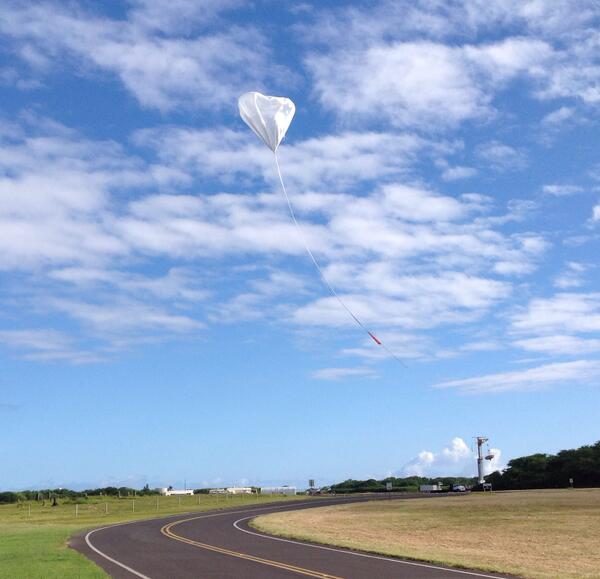 Nasa has sent a good luck message to the United States football team ahead of their World Cup match with Ghana tonight.
The space agency captured a satellite image of South America, showing the cloudy conditions over the match's venue in Natal, Rio Grande do Norte.
The post ended with the message: "Good luck team USA!"
Germany produced a stunning display to thrash Portugal 4-0 in the earlier game in Group G.
USA face Portugal on June 22nd before taking on Germany four days later as they aim to progress to the last 16.
The Hubble Space Telescope has captured the 'most colourful' image of the Universe ever taken by mankind.
Read the full story ›
Members of a Cornish radio who sent a morse code message to a Jupiter-bound satellite were surprised to receive a reply from Nasa.
Enthusiasts from the Poldhu Amateur Radio Club, sent the word 'hi' into space and they were amazed to hear that it was intercepted by the Juno spacecraft before it began its five-year mission to Jupiter.
In 2011 radio clubs around the globe were asked to try to contact Juno on its orbit around the Earth.
Three years on, a letter was sent to enthusiasts Cliff Malcolm, Keith Matthew, Les Jones and Dave Usher thanking them for their contact
Load more updates