'10 cars' in NASCAR crash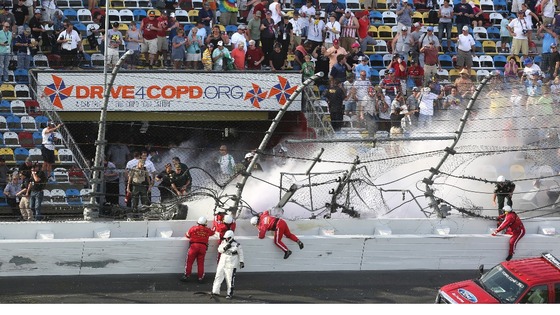 A 14-year-old boy is in a critical but stable condition after a 10 car pile up at the Daytona Speedway according to ESPN. A man is also receiving treatment for a "life threatening head injury" after debris from the accident entered the stands during yesterday's race.
NASCAR's Vice President of Operations Steve O'Donnell has confirmed that the fencing which was severely damaged by the falling debris has been replaced. The 55th Daytona 500 is expected to get underway later despite the accident.