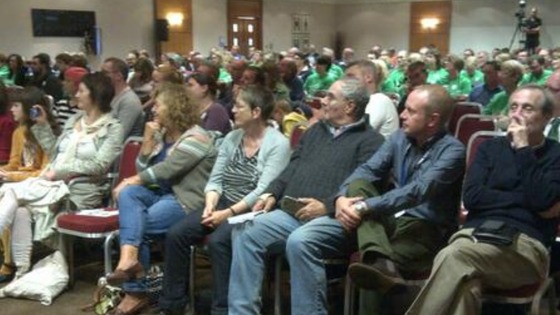 More than 1,000 people attended rallies in London and Nottingham to protest against the government's education policies.
"The message that's coming through is that we have a secretary of state who's not listening. He's not consulting properly and is just driving through his own personal agenda", Chris Keates, general secretary of the National Association of Schoolmasters Union of Women Teachers, said in Nottingham.
Speaking to a crowd of 700 people at the Westminster event, NUT general secretary Christine Blower said the rallies presented a "positive vision and voice for education".
"This is in stark contrast to the coalition Government whose continual denigration of our schools, teachers and pupil attainment has caused widespread dismay," she said.