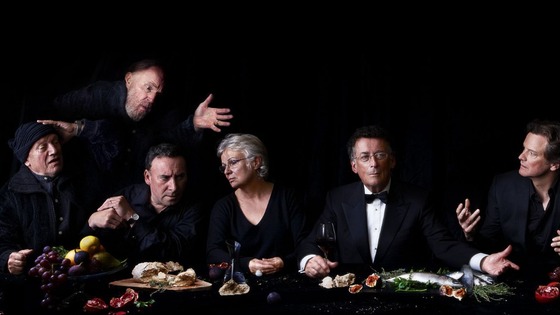 A group of Britain's most renowned actors have teamed up to re-create Leonardo da Vinci's The Last Supper for the National Portrait Gallery.
Among the names who posed for the photograph are Robert Powell, who famously played the title role in the TV mini-series Jesus of Nazareth, Julie Walters, Sir Michael Gambon and Steven Berkoff.
Photographer Alistair Morrison said: "My first two choices were Robert Powell who had to be Jesus, recreating the famous role played in Franco Zeffirelli's Jesus of Nazareth, and Julie Walters, who was asked to play Mary Magdalene and they both readily agreed.
"Their enthusiasm and influence helped to bring together this outstanding group of actors."