Jason Collins becomes first openly gay player in NBA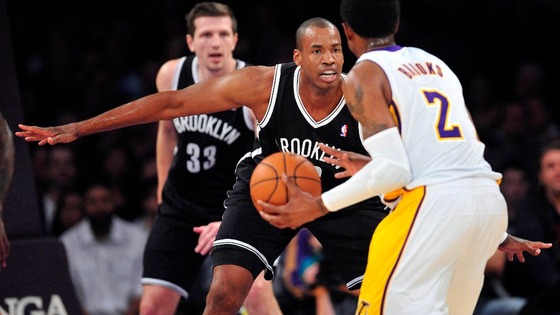 Jason Collins has made his debut for the Brooklyn Nets, becoming the first openly gay player to play in a competitive game in the NBA.
Collins, 35, received a warm welcome from the crowd as he entered the match against the Los Angeles Lakers.
Earlier, Collins said he was too busy focusing on his game to worry about making history despite the media spotlight.
Read: Jason Collins becomes the first openly gay player in NBA