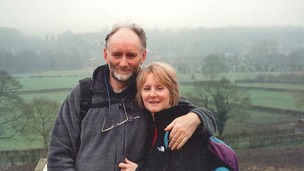 Air accident investigators from the UK are heading to Nepal to investigate the plane crash which killed seven Britons.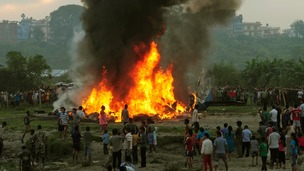 A group of British tourists are among 19 people who died today in a plane crash in Nepal.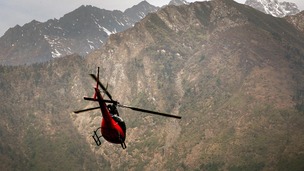 The Walking with the Wounded charity expedition to Mount Everest began with a six-mile trek in the Himalayas.
Live updates
A US scientist and geography professor was scouting a route alone on Monday along Mount Himlung in Nepal, before falling 70ft into a Himalayan crevasse and breaking many bones in the process.
John All recorded what he believed to be his final messages to his families, explaining what had happened to him. Except in this case, he survived to tell the tale.
ITV News correspondent Paul Davies reports:
Watch: Baby caught after falling out of second-storey window in China
Everest sherpas abandon climbing season after deaths
After 13 sherpas were killed in an avalanche on Everest, their colleagues have called a strike in an effort to secure better conditions.
The current situation on Everest:
There are currently 39 expeditions queuing on Everest right now.
There are a total of 400 foreign climbers.
Each person is paying the Nepalese Government around a £6,000 climbing fee.
Sherpas' demands:
Some of climbing fees to be put aside for a relief find.
Minimum insurance payment for the sherpas who died to be doubled to £12,000.
Advertisement
Everest sherpas abandon climbing season after deaths
A strike has been called by sherpa guides on Mount Everest in the Himalayas.
They have been demanding extra pay - danger money in effect - and better insurance, after thirteen of their colleagues were swept away in an avalanche on Good Friday.
Three others are still missing.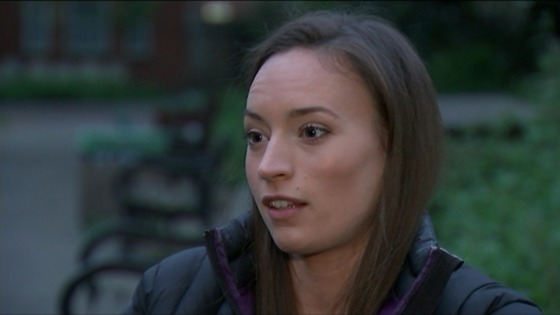 Climber Bonita Norris was the youngest British woman to reach the summit of Everest, but after getting injured, she depended on a sherpa to get her off the mountain alive.
She told ITV News: "It's really important that we support the sherpas on this and we all stand together behind the sherpas and say 'we won't climb on Everest, we won't pay permits to the Government to be on Everest until their demands are met'."
"They do an amazing job for their country."
Everest sherpas abandon climbing season after deaths
The cost of climbing Everest dropped this year to as low as £6,500
Sherpas' insurance compensation was doubled to £6,000 at the start of 2014
Nepal's government said it would pay families of sherpas killed on Friday £247 to cover funeral costs, before today announcing an improved package
Sherpas make around £4,000 a year
The average annual income in Nepal is just over £400
Before Friday's deadly avalanche, the single deadliest accident was in 1996, when eight people died
The summit of Mount Everest is 8,850 metres and takes 12 hours to climb
There are an estimated 100,000 sherpas in Nepal, according to the Royal Embassy of Nepal
More than 800 people attempted to scale Mount Everest last year, according to the Nepal Tourism Ministry's mountaineering department.
More: Everest sherpas abandon climbing season after 16 colleagues are killed
Everest sherpas abandon climbing season after deaths
Following the deadliest accident involving sherpas on Mount Everest, the Nepalese government has outlined a compensation package for the guides.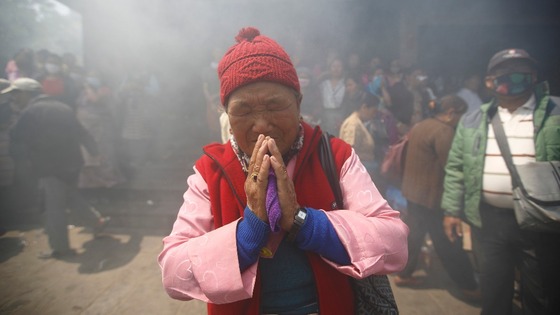 It said the minimum insurance cover for sherpas on Everest would be raised by 50 percent to about £9,000 and a relief fund would be set up for the welfare of bereaved families and the education of their children.
"We will also take steps to prevent such incidents in the future," Tourism Minister Bhim Acharya said.
The move came amid conflicting reports that sherpas have suspended work for the rest of the climbing season.
Ang Tshering Sherpa, president of the Nepal Mountaineering Association, said that while some sherpas had proposed suspending work for the rest of this climbing season, they had now agreed to resume expeditions on Saturday.
Everest sherpas abandon climbing season after deaths
Sherpas who work as guides on Mount Everest have said they will not work again this climbing season to honour 16 colleagues killed in an avalanche last week.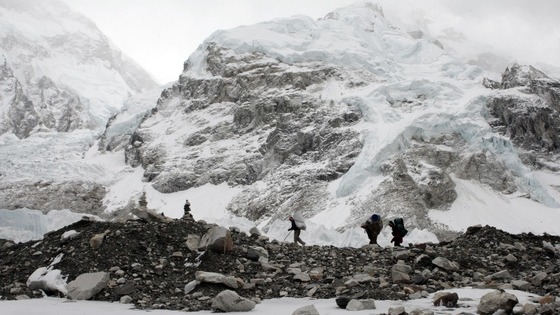 The decision may scupper the plans of many foreign mountaineers who rely on the sherpas to help them carry and maintain kit.
"We had a long meeting this afternoon and we decided to stop our climbing this year to honour our fallen brothers. All sherpas are united in this," local sherpa Tulsi Gurung told the AFP news agency.
Advertisement
Everest sherpas abandon climbing season after deaths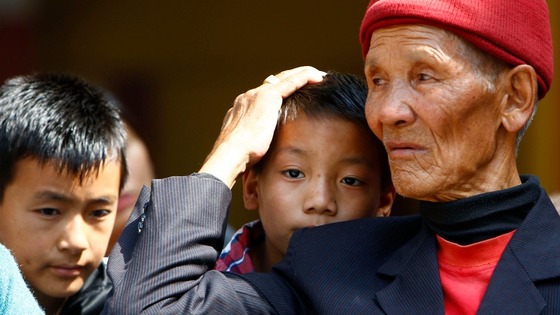 Search teams have recovered a thirteenth body from the snow and ice in the aftermath of an avalanche that swept through a dangerous mountain pass on Mount Everest at the weekend.
Another three guides remain missing and searchers are working quickly to find them in case weather conditions deteriorate.
Everest sherpas abandon climbing season after deaths
Agence France-Presse have released a dramatic image reportedly of the deadly avalanche that killed at least 13 sherpas on Mount Everest this weekend.
Everest sherpas abandon climbing season after deaths
Sherpa climbers aided by helicopters resumed a search on Saturday for four missing guides after an ice avalanche swept the lower slopes of Mount Everest, killing at least 12 in the deadliest accident on the world's highest mountain.
Climbers declared a four-day halt to efforts to scale the 8,848-metre (29,029-ft) summit and, while some decided to abandon their mission, others said they would go ahead after talking to their Nepali guides.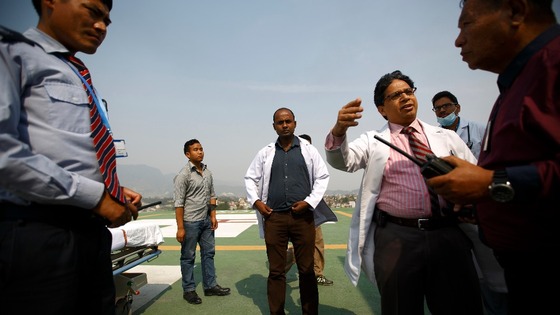 The Himalayan Guides, a Nepali hiking group, said six of its sherpas had gone ahead of climbers they were accompanying in order to fix ropes and crack snow and ice to carve out a route, when they were caught in the avalanche and died.
"We have two helicopters stand by in the area and will start looking for those who are still missing. Many of them have already been rescued," Nepali Army spokesman Brig. Gen. Jagdish Chandra Pokharel told Reuters.
Everest sherpas abandon climbing season after deaths
At least 12 Nepali mountaineering guides have been killed after an avalanche swept down a slope of Mount Everest, a tourism ministry official said.
The avalanche is the deadliest in eight years and hit the most popular route to the mountain's peak.
Three guides were injured and up to five people are missing in the first major avalanche on Mount Everest this climbing season.
Load more updates
Back to top