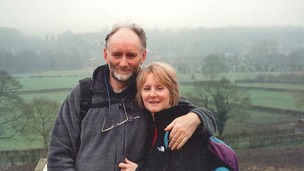 Air accident investigators from the UK are heading to Nepal to investigate the plane crash which killed seven Britons.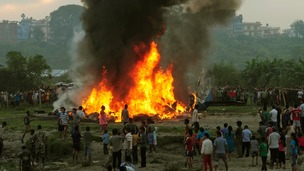 A group of British tourists are among 19 people who died today in a plane crash in Nepal.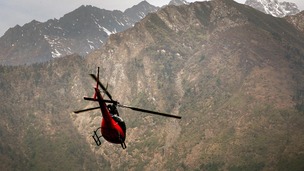 The Walking with the Wounded charity expedition to Mount Everest began with a six-mile trek in the Himalayas.
Live updates
An 80-year-old Japanese mountaineer has become the oldest man to reach the top of Mount Everest.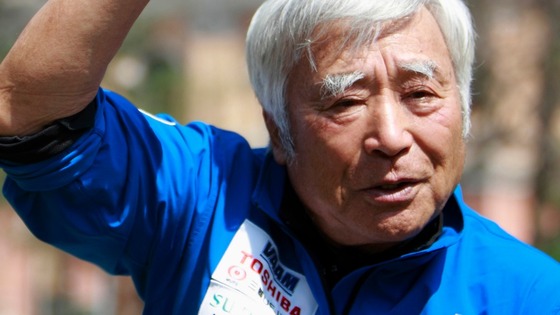 Yuichiro Miura, who also conquered the 29,035-foot (8,850m) peak when he was 70 and 75, reached the summit at 9:05 a.m. local time Thursday, according to his support team. Miura and his son Gota called them from the summit to report the news.
"This is the world's best feeling," Miura said. "I'm also totally exhausted."
The previous oldest man to reach the summit was Nepal's Min Bahadur Sherchan, who accomplished the feat at age 76 in 2008, just a day before Miura reached the top at age 75.
Sherchan, now 81, is preparing for his own attempt on the summit next week, meaning Miura's record may not last long.
Mount Everest 'fight' probed
A British climber has told how he thought he was going to die when an argument broke out on the world's highest mountain.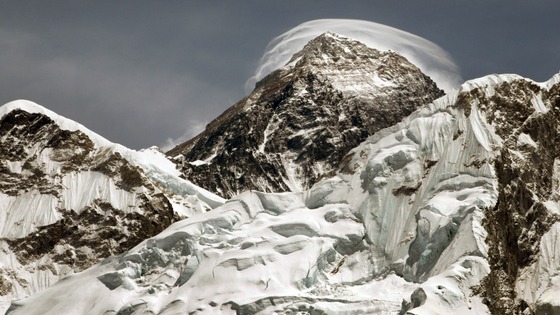 Photographer Jonathan Griffith said he and two friends were attacked by up to 150 of the Nepalese guides as they made their way to a camp on Everest.
He told The Sun that he and experienced climbers Simone Moro, 45, from Italy, and Swiss national Ueli Steck, 36, were left bruised and cut after the gang kicked, punched and threw rocks at them.
The three were only saved when a group of Western climbers intervened, he added.
He said: "They didn't want to talk, they wanted to finish us off.
"They picked up big rocks off the glaciers and started throwing them at us."
Mr Griffith, who is from London but now lives in Chamonix, France, claimed the argument started when an angry Sherpa leader confronted the trio and accused them of injuring one of his men, who was securing ropes on the mountain for another expedition.
Read more: Climbers and guides involved in 'fight' on Everest
Advertisement
Mount Everest 'fight' probed
Nepal officials have vowed to ensure the safety of climbers seeking to scale Mount Everest after three European climbers were involved in a fight with Sherpa guides.
Tourism Ministry official Dipendra Paudel said the government would ensure the safety and security of the climbers.
"There was a slight misunderstanding and communication gap between them," Paudel said. "This has been sorted out and the climbers are at the base camp".
Mount Everest 'fight' probed
Three climbers claim they were punched and kicked by Sherpa guides following a disagreement as they scaled Mount Everest.
Jonathan Griffith, Ueli Steck and Simone Moro allege the high altitude guides became aggressive after they were forced to step over the guides' fixing ropes.
The Sherpas claimed the climbers had kicked ice down onto them, injuring a guide, and a tussle broke out before the group made their way back to Camp 2.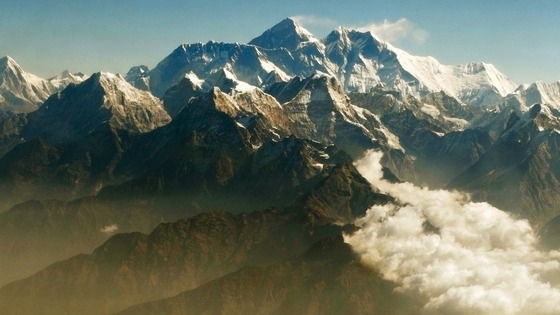 The climbers claim around 100 Sherpa guides then grouped together and became "instantly aggressive", punching, kicking and throwing stones at them before they were saved by a group of "brave and selfless" Westerners on the mountain.
They said in a statement they "don't believe that their actions were the reasons behind such a mass attack".
"They believe that the reaction was from a far more deep rooted and long-term problem, which is the way that Nepalis feel treated by Westerners on the mountain and this was a uprising against that", the statement said.
"There is no reason to instigate vigilante rule and to try and kill three visiting climbers", it added.
The climbers also said they are "completely independent" and "not part of any commercial expedition".
Mount Everest 'fight' probed
Reports of a fight between Sherpa guides and three climbers on Mount Everest are being investigated.
Anish Gupta of Cho-Oyu Trekking, the Kathmandu-based company that organised the expedition said: "We were told our clients and the guides fought on their way to camp three. We don't have all the details yet, but our clients have come down off the peak."
He added that one of the clients, a Swiss national, had descended the mountain and was currently waiting for a flight back to Kathmandu.
Mount Everest 'fight' probed
Nepalese mountaineering officials say they are investigating reports of a fight between three foreign climbers and local Sherpa guides on Mount Everest, the Associated Press reports.
Dipendra Poudel of the Mountaineering Department said the three climbers - from Italy, Switzerland and Britain - were involved in arguments with the guides on Sunday.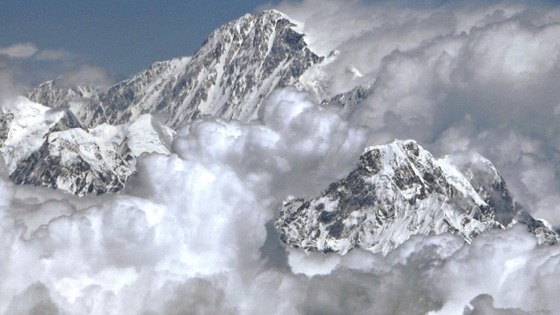 Poudel said that both sides are accusing each other of starting the fight, adding mountaineering officials based at the Everest base camp were investigating the incident.
Sherpa guides hired by the hundreds of Western climbers attempting to climb Everest are the first ones to fix the ropes on the routes so their clients can climb to the peak.
The Sherpas are accusing the foreign climbers of starting the fight.
Advertisement
Man charged with Nepal torture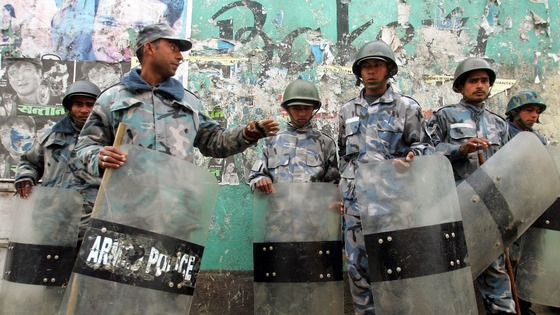 Nepal's decade-long civil war claimed 16,000 lives and displaced 100,000 people.
The conflict was between Maoist rebels trying to overthrow the country's ruling monarch and the national army. There are allegations of human rights allegations on both sides.
The Maoists ended the conflict in 2006 under a peace deal with the government and won a general election in 2008.
Man charged with Nepal torture
The Nepalese government has summoned the British Ambassador in Kathmandu over the arrest of a Nepalese army official in the UK on torture charges, the BBC reports.
Kumar Lama, 46, was arrested at an address in St Leonards-on-Sea, East Sussex on Thursday. Metropolitan Police confirmed this evening that he has been charged with two counts of torture relating to the Nepal Civil War in 2005.
The BBC quotes Nepal's foreign minister Narayan Kaji Shrestha as saying "We express strong objection to this mistake and urge that it be corrected."
A man has been charged with two counts of torture allegedly perpetrated during the Nepal Civil War, police said.
Kumar Lama, 46, of St Peters Road in St Leonards-on-sea, was arrested by Metropolitan Police counter terror officers on Thursday.
He is charged with the torture of two people at the Gorusinghe Army Barracks in Kapilvastu, Nepal between 15 April and 31 October 2005.
He is due to appear at Westminster Magistrates' Court on 5 January.
Counter terror officers today arrested a 46-year-old man in Sussex over alleged torture committed during the conflict in Nepal, Scotland Yard said.
A police statement said:
Officers from the Metropolitan Police Service have today [Thursday 3 January] arrested a man in connection with torture allegedly committed during the Nepali Civil War.

At 07:19 detectives arrested a 46-year-old man at a residential address in St Leonards-on-Sea, Sussex, on suspicion of torture contrary to Section 134 of the Criminal Justice Act 1988.
He was taken to a police station in Sussex where he remains in custody.Searches are ongoing at a residential address in St Leonards-on-Sea.

The investigation is being led by the Counter Terrorism Command, who have responsibility for investigating alleged war crimes and human rights abuses, and relates to allegations of torture committed in Nepal in 2005.
Load more updates
Back to top