A man suspected of planning a terrorist attack has been arrested in Rotterdam after police found a loaded AK-47 in his apartment.
Read the full story ›
Advertisement
Mark Langedijk's brother has written an emotional account of his decision to end his life because of a long-term drink problem.
Read the full story ›
Several people have been injured in the northern Netherlands after a train crashed into a milk truck.
Read the full story ›
Alexander Pieter Cirk flew to China to meet a woman he met online but when she did not turn up at the airport, he stayed there for 10 days.
Read the full story ›
The driver of a train which derailed after crashing into a maintenance crane was killed in the accident, while seven others were injured, officials have said.
Mayor of nearby town Dalfsen, Han Noten, said the crane operator had escaped unscathed by fleeing before the train hit. He has now been detained by police for questioning.
Only 15 people were on board the train at the time of the crash, which happened at around 9am local time, he added.
Two of those injured have been taken to hospital for treatment.
Joyce de Vries, spokeswoman for train operator Arriva, said the cause of the crash was not yet known.
Advertisement
A train derailed in the Netherlands after hitting a maintenance crane during rush hour, killing at least one person, Dutch media has reported.
The crash happened near the town of Dalfsen, some 75 miles east of Amsterdam.
Photographs from the scene show four passenger cars on their side. Several other people are believed to have been injured in the accident.
The train was operated by Arriva, a subsidiary of Germany's Deutsche Bahn.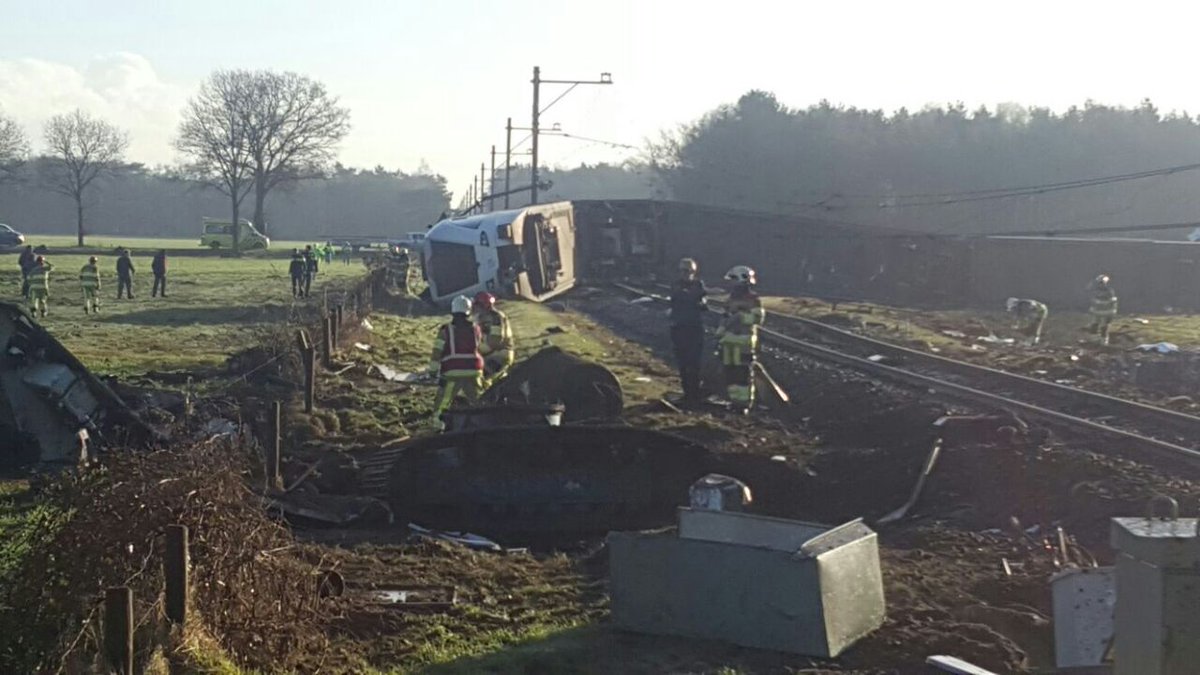 One person has been killed in a train accident in the Netherlands, a Dutch official has told local radio.
A number of others have been injured.
The train reportedly derailed near the town of Dalfsen.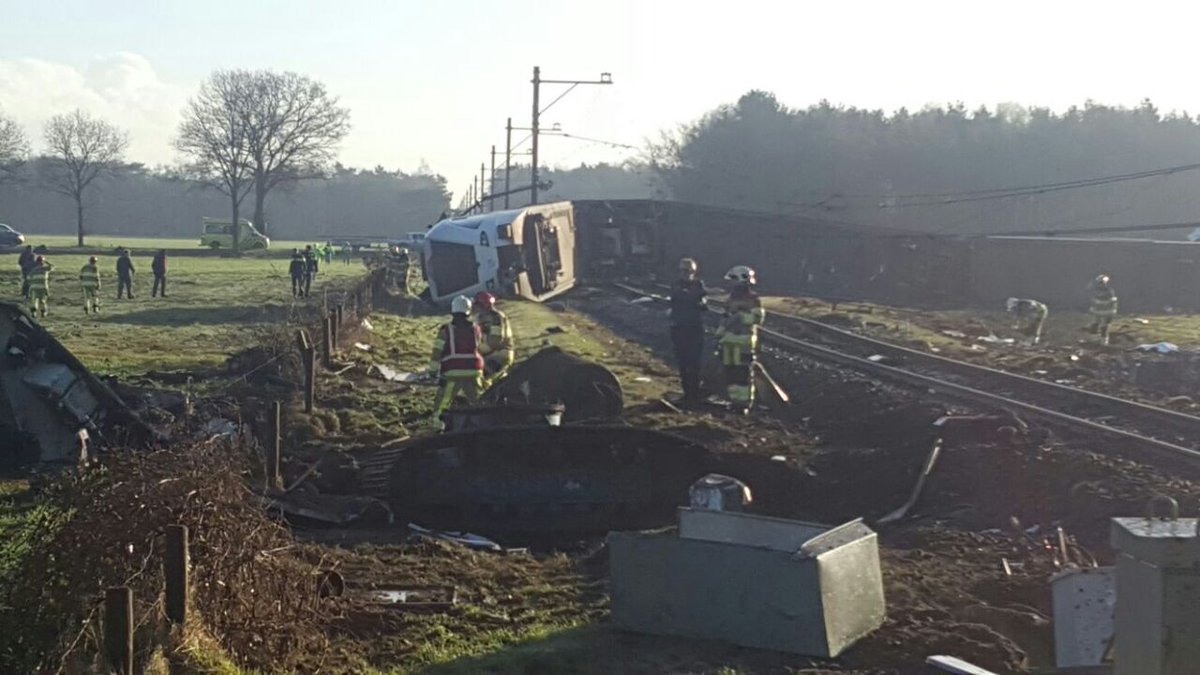 A man has admitted stabbing a former Dutch health minister to death because she was responsible for the Netherlands' euthanasia law.
Read the full story ›
Richard Cole, 30, from Dursley in Gloucestershire, was last seen in the Dutch capital at about 2am UK time on January 25.
Read the full story ›
Load more updates