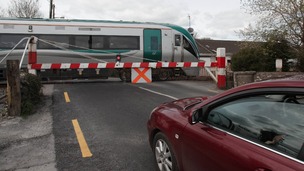 The transport union, the TSSA want an inquiry into the way in which level crossing danger is assessed.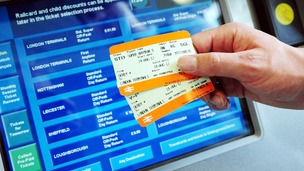 Certainly, Network Rail's plan to upgrade the railways are ambitious. Certainly, they have a massive price tag of £37.5 billion.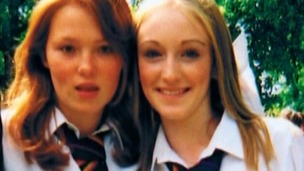 Network Rail have been fined £1m over two teenagers deaths at a level crossing in 2005.
Live updates
Flood warnings remain place after massive storm surge
Rail workers are still working to remove trees and other debris from train lines in Scotland.
This tree, near Upper Tyndrum, was removed early this morning, a great effort by all involved to get the line open! http://t.co/HOgnfwezRY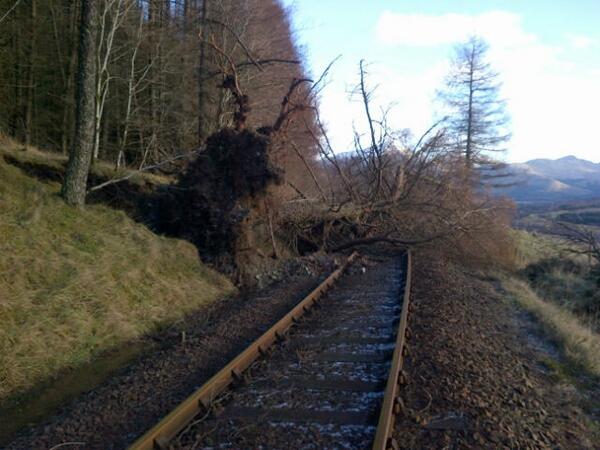 Flood warnings remain place after massive storm surge
Network Rail Scotland has said that high winds have caused damage and left large amounts of debris across the rail network.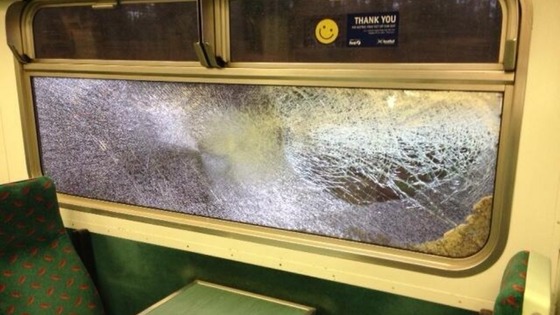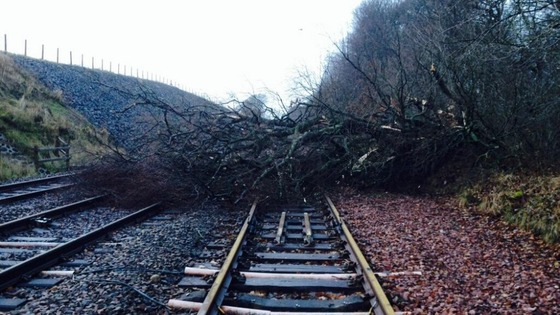 Advertisement
Flood warnings remain place after massive storm surge
Network Rail Scotland says the entire rail network in Scotland is "being closed down" due to the "huge amount of debris" on the lines:
Due to the huge amount of debris - trampolines, hay bales, trees - on the tracks the entire network in Scotland in being closed down...1/2
...we will need to make sure all lines are clear and not damaged before we can reintroduce trains 2/2
Storm travel disruption warning
The effort to clear railways of debris and get services up and running has been "handled very professionally," according to the managing director of Network Rail.
Robin Gisby defended his company from accusations that not enough staff were on hand to clear the tracks and that the cancellation of services was an overreaction.
Watch: Bob Crow says staff cuts are behind rail chaos this morning
Network Rail is to roll out "high speed mobile broadband" across the country's busiest lines, Transport Secretary Patrick McLoughlin has announced.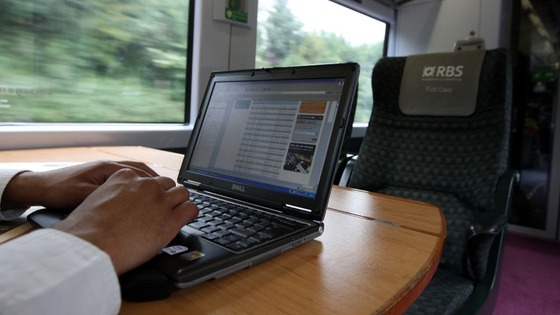 The plans will be industry funded, and if successful will make it feasible for passengers to watch streamed videos on their mobiles.
70% of passengers should have access to the faster internet by 2019, according to the Department for Transport.
The move was announced at the Conservative party conference in Manchester.
Network Rail 'falling short'
Network Rail are not "managing their day to day activity as well as we would like" and causing avoidable delays and cancellations, a transport minister has said.
Norman Baker told Daybreak he had already spoken to the chief executive of Network Rail about their poor performance.
"I made it plain to them that with the £37 billion we're investing in the traditional railway in the next five years, we want it to be delivered efficiently and effectively."
Advertisement
Network Rail 'falling short'
Network Rail defended their track record in the face of scathing criticism from the industry regulator, the Office of Rail Regulation (ORR).
They had reduced the cost of running the rail network by "almost 40%" in just under a decade and claimed to have "identified a further 18% of savings" possible by 2019.
Five years ago we accepted ambitious regulatory performance targets that have since become more challenging because of increased congestion due to growing demand for travel.

Although we have been unable to reach these tough targets, today half a million more trains arrive at their destination on time compared with five years ago, carrying tens of millions more passengers.

Train performance is still, by historical standards, at a high level - last year was the third-best year ever recorded - but we know we can do better, especially on our long-distance routes
– Network Rail Spokesman
Network Rail 'falling short'
Train regulator the Office of Rail Regulation (ORR) identified key problems which Network Rail will need to overcome if it is to deliver a better service:
The information Network Rail holds on the condition of its tracks and bridges is not as good as it should be.
Poor maintenance planning has led to delays and too much of maintenance work is reactive rather than preventative.
The company remains short of key targets such as punctuality on long-distance services.
Network Rail is unlikely to meet a number of targets in its current funding period.
It will have significant ground to cover in the next funding period (2014-19)
Network Rail 'falling short'
Network Rail must "urgently catch up" with delayed maintenance works and upgrade projects if it is going to deliver results on the billions of pounds of public money invested, the industry regulator has said.
Speaking after a scathing annual assessment, Chief Executive of the Office of Rail Regulation Richard Price said:
Network Rail has been entrusted with large amounts of public and passengers' money, which, if invested well, should deliver the levels of efficiency and punctuality it promised to deliver.

However, the company is falling short of expectations at the moment. It is facing many problems of its own making, having failed to deliver plans to renew Britain's rail network, with delayed works now affecting performance.

The company must urgently catch up and address the problems which are causing disruption to passengers and target its work as efficiently as possible.
– Chief Executive of the Office of Rail Regulation Richard Price
Network Rail 'falling short'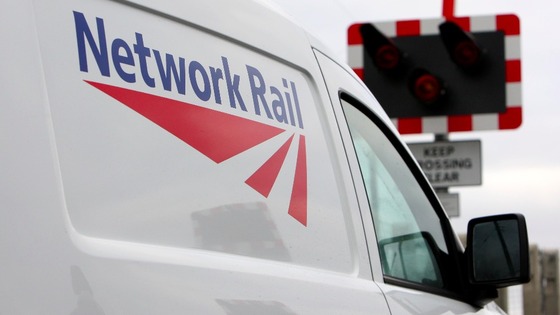 Britain's railways are not up to scratch because Network Rail has failed to upgrade them, despite having billions of pounds of public money invested, a regulator has said.
Failures in the firm's drainage and embankment systems have increased tenfold during the past two years, the Office of Rail Regulation (ORR) revealed.
It found the company paid "inadequate attention" to this area which slowed down preparation for adverse winter conditions.
There was also a backlog of maintenance work and found improvements in efficiency have slowed down, following an annual assessment.
Rail Minister Norman Baker is expected to confront bosses again this week over continued delays and an apparent lack of preparation for bad weather.
He accused Network Rail of failing to rectify numerous problems "of its own making".
Load more updates
Back to top