A trio of drought-fueled wildfires burned out of control in New Mexico and California on Sunday, as shifting winds and other adverse weather conditions hampered fire-fighting efforts.
The Powerhouse wildfire in California's Lake Hughes area, 65 miles north of Los Angeles, has destroyed six houses, said Ronald Ashdale, a spokesman for the US Forest Service.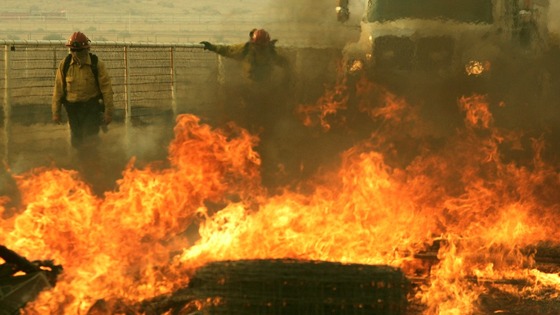 It was threatening more than 1,000 homes and had already charred 19,500 acres, the Forest Service said, adding the blaze was not expected to be contained before Wednesday.
In New Mexico, two other fires also raged out of control on Sunday, one of them consuming 7,476 acres of Ponderosa pine forest in an area known as the Pecos Wilderness, authorities said.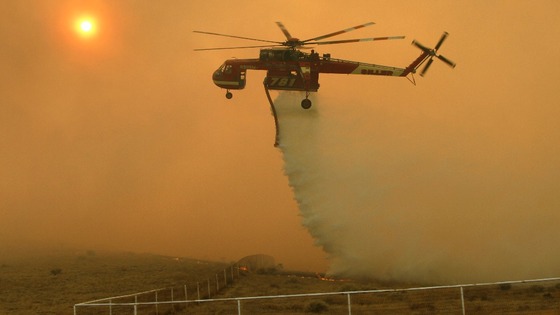 It too was fed by severe drought conditions blanketing 98 percent of the state, weather officials said.
"This is a historic drought. We haven't seen a drought like this since the 1950s," Dan Ware of New Mexico's State Forestry agency said. .
The other New Mexico fire had consumed 1,745 acres of the Valles Caldera National Preserve by late Sunday, triggering the evacuation of about 50 families, fire officials said