A Muslim imam and another man have been shot dead in New York as they walked home from afternoon prayers.
Read the full story ›
A 19-year-old man who was arrested after attempting to meet Donald Trump by climbing the glass facade of the Republican candidate's HQ using large suction cups has been identified.
The New York Police Department named the TrumpTower trespasser as Stephen Rogata from Virginia.
He has been charged with reckless endangerment and criminal trespass after being grabbed by police through a window on the 21st floor of Trump Tower.
The man had said he was seeking "a private audience" with Donald Trump, though it is not clear what he wanted to discuss.
Advertisement
A climber who scaled Donald Trump's 58-storey political headquarters in a bid to meet the billionaire has been arrested by police.
Read the full story ›
The two-day solar phenomenon occurs only twice a year at opposite ends of the summer solstice.
Read the full story ›
An explosion in New York's Central Park has left a teenager with a severe foot injury.
Read the full story ›
Advertisement
Police have raised the wreckage of a vintage Second World War plane that crashed into the Hudson River on Friday.
The vintage P-47 thunderbolt aircraft went down off Manhattan's West 79th Street, a few miles south of the George Washington Bridge, between New York and New Jersey.
NOW: Vintage WWII era plane that crashed last night killing pilot is retrieved from the Hudson River. https://t.co/N85fYbfcKu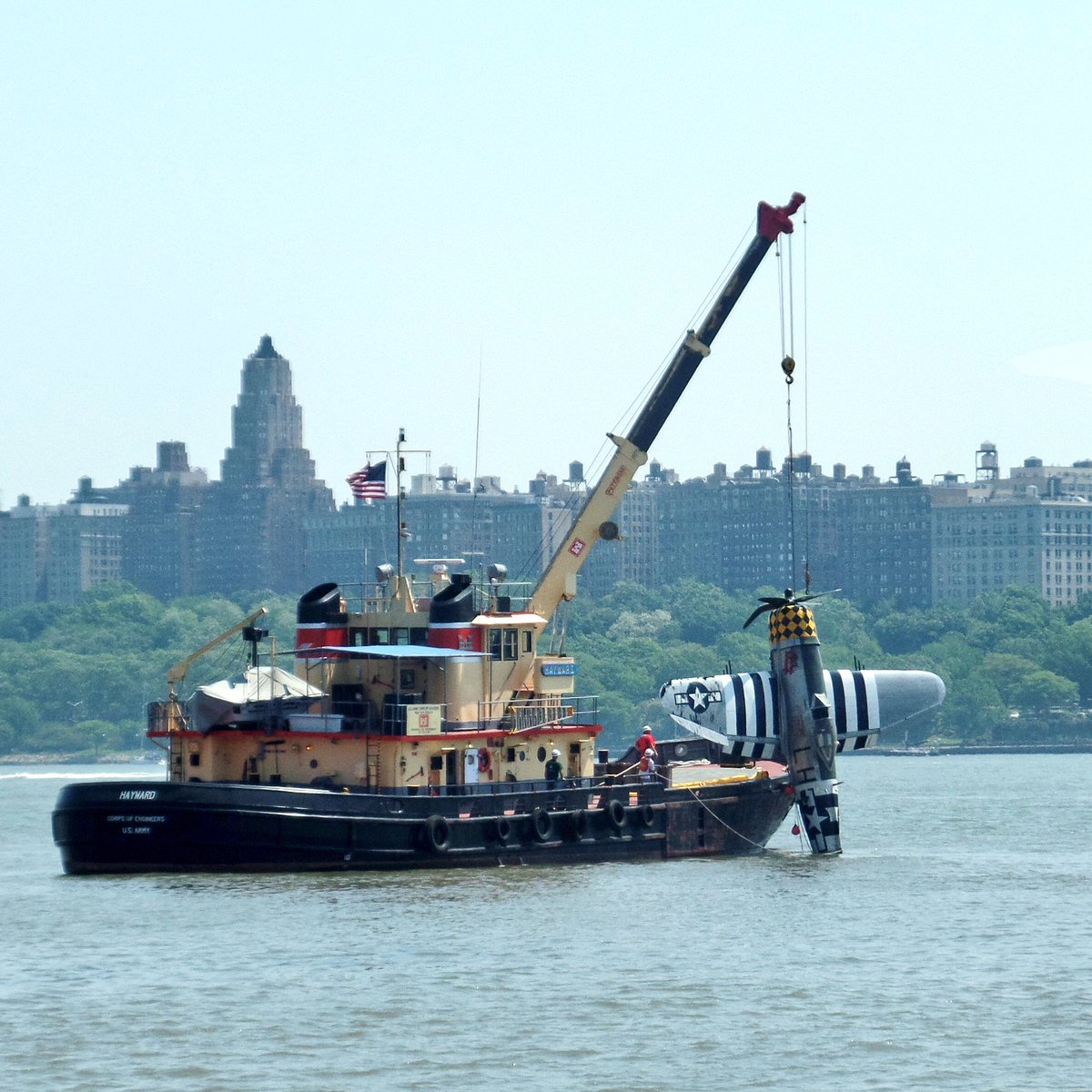 The plane was taking part in a promotion for the American Airpower Museum, which celebrates the 75th anniversary of the P-47 aircraft.
Scuba divers recovered the body of the 56-year-old pilot, William Gordon, about three hours after the crash.
Mr Gordon was a veteran air show pilot and an "aerobatic competency evaluator" who certified performers in acrobatics, with more than 25 years of experience, according to promotional material for the show.
It made kind of a U-turn, and then there was a stream of smoke coming from it.

It was tilting down toward the water. I thought they were doing some sort of trick. I didn't realize it at first, but it was a plane crash.
– Siqi Li, witness speaking to Daily News
The plane was one of three taking part in the celebrations. The other two returned to the airport and landed safely.
An investigation has been launched into the causes of the crash.
Ronald DeShields made a number of calls to emergency services with false stories - including that police officers had been shot.
Read the full story ›
This is the sight that greeted one environmental conservationist - a deer with its head stuck in a light globe.
Read the full story ›
Peter Martinez's remains were discovered in a five-gallon bucket filled with cement up to his shins.
Read the full story ›
Load more updates