The two-day solar phenomenon occurs only twice a year at opposite ends of the summer solstice.
Read the full story ›
An explosion in New York's Central Park has left a teenager with a severe foot injury.
Read the full story ›
Advertisement
Police have raised the wreckage of a vintage Second World War plane that crashed into the Hudson River on Friday.
The vintage P-47 thunderbolt aircraft went down off Manhattan's West 79th Street, a few miles south of the George Washington Bridge, between New York and New Jersey.
NOW: Vintage WWII era plane that crashed last night killing pilot is retrieved from the Hudson River. https://t.co/N85fYbfcKu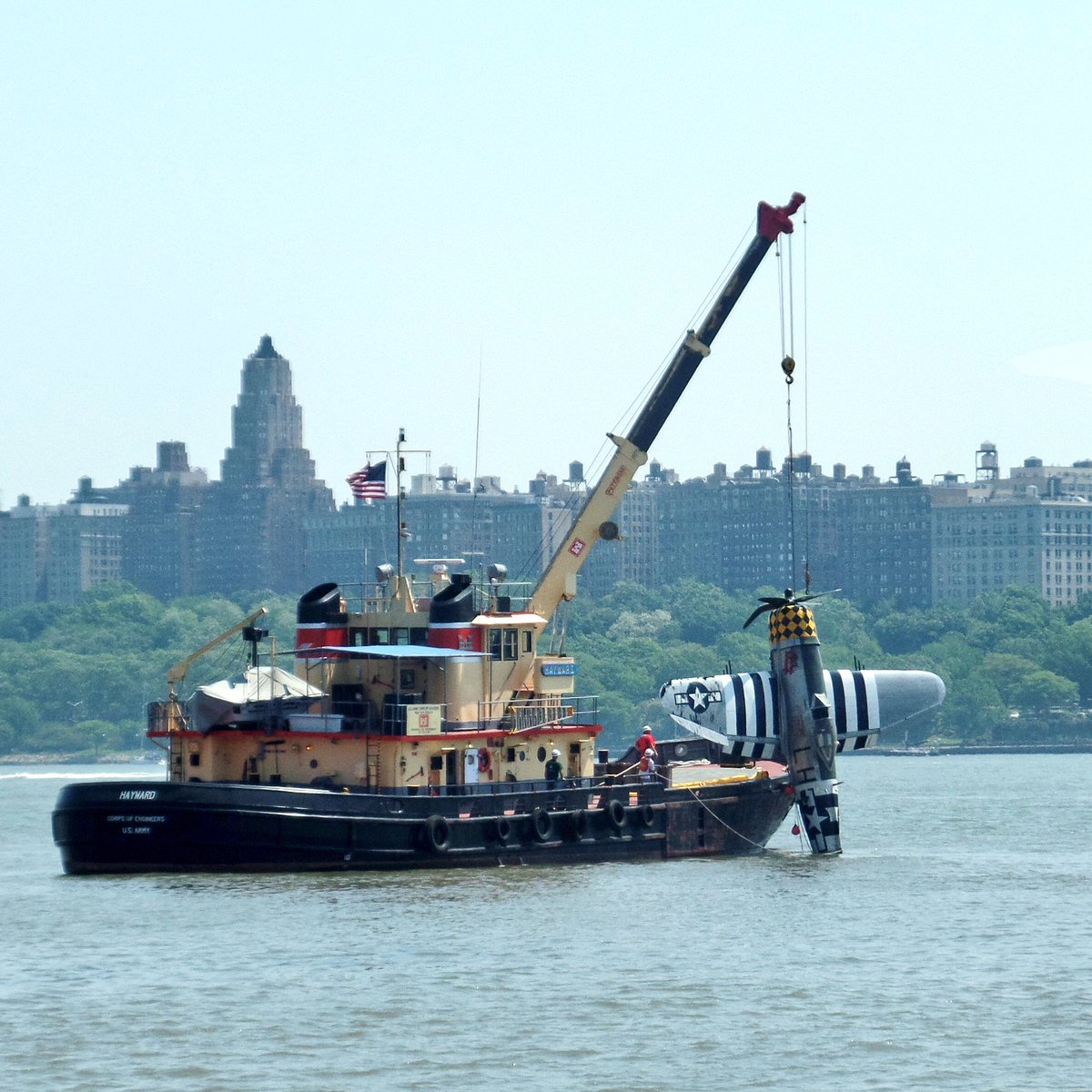 The plane was taking part in a promotion for the American Airpower Museum, which celebrates the 75th anniversary of the P-47 aircraft.
Scuba divers recovered the body of the 56-year-old pilot, William Gordon, about three hours after the crash.
Mr Gordon was a veteran air show pilot and an "aerobatic competency evaluator" who certified performers in acrobatics, with more than 25 years of experience, according to promotional material for the show.
It made kind of a U-turn, and then there was a stream of smoke coming from it.

It was tilting down toward the water. I thought they were doing some sort of trick. I didn't realize it at first, but it was a plane crash.
– Siqi Li, witness speaking to Daily News
The plane was one of three taking part in the celebrations. The other two returned to the airport and landed safely.
An investigation has been launched into the causes of the crash.
Ronald DeShields made a number of calls to emergency services with false stories - including that police officers had been shot.
Read the full story ›
This is the sight that greeted one environmental conservationist - a deer with its head stuck in a light globe.
Read the full story ›
Advertisement
Peter Martinez's remains were discovered in a five-gallon bucket filled with cement up to his shins.
Read the full story ›
Democratic and Republican candidates are preparing for the Big Apple's hugely significant elections.
Read the full story ›
Two young sisters died in a flat fire after their home set alight while their mother did the family washing at a nearby launderette.
Read the full story ›
A Meryl Streep film set in the 1940s is the latest movie to choose Merseyside as its backdrop as new Liverpool stands in for old New York.
Read the full story ›
Load more updates