Faustino Asprilla says a criminal gang came to his home and threatened to kill him and his family in an extortion plot.
The former Newcastle striker has now left his home town, Tulua, out of fear, following the incident on Tuesday.
"They told me to contact their chief because if I didn't they would kill my family and me," Asprilla was quoted by the El Tiempo newspaper as saying.
"Today is one of the saddest days of my life. I had to leave my own land, Tulua, as a victim of extortion by a group of anti-socials," he said on his own website.
"My family was threatened in front of me, my father, my sisters. Helpless and hurting, I took the decision for the safety of my loved ones to leave Tulua.
"I dedicated my life to representing my country abroad, to bringing joy to my Colombian people, when I could finally rest, to recover the time lost with my (family), I'm forced to leave by the back door of my own town."
Today i Announce my retirement as a football player, I am proud of all the things I have achieved in my career!
Former Newcastle and Glasgow Rangers striker Peter Lovenkrands has announced his retirement from playing football.
The 34 year-old last played for Birmingham City in the Championship, where he scored one goal in 15 games.
He won the Scottish Premier League twice and the Scottish Cup three times with Rangers, and helped Newcastle to the Championship title in 2009.
Advertisement
A Newcastle United footballer recently given the all-clear from cancer has celebrated his recovery with an emotional Eminem lyric tattoo.
Read the full story ›
Jonas Gutierrez has been given the all-clear following treatment for cancer, the Newcastle United and Argentina midfielder has announced.
Read the full story ›
Ryan Taylor is set to return to action after more than two years out injured, Newcastle manager Alan Pardew has confirmed.
The midfielder was first struck down with a serious knee injury in August 2012. A return in April 2013 was ruined by a similar problem that ruled him out once.
After recently completing 90 minutes for the club's under-21 side, Taylor is in contention to be in the squad for the Spurs game on Sunday.
Pardew said: "Ryan should return this week. It's an inspirational story. I'm so pleased to put his name on the sheet to travel."
Fans of Newcastle United have been prevented from entering St James' Park after a new electronic scoreboard became loose.
Supporters tweeted pictures of thousands of people gathered outside the stadium waiting for information.
Unbelievable. First #nufc game in years and there's safety concerns. Not even in the ground yet. If we get in at all http://t.co/pIT8baSL0f
Made the long trip up to #nufc today, my gut feeling is game will be off. Thousands of restless people locked outside http://t.co/K3zHR204dD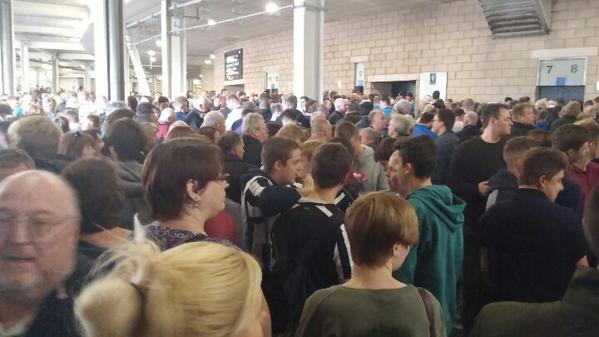 Advertisement
Newcastle United's match against Leicester City is facing delays amid reports the electronic scoreboard at the stadium is moving in the wind.
Witnesses reported seeing the scoreboard "flapping in the wind" at St James' Park.
The club tweeted that fans should expect a delay getting through turnstiles while an "issue with the new LED screen is addressed".
Cheick Tiote's agent confirmed the Newcastle midfielder married a second woman this month, despite living with his first wife in Newcastle
Read the full story ›
Newcastle boss Alan Pardew's job is under no immediate threat despite a winless start to the Premier League season.
Read the full story ›
Newcastle winger Jonas Gutierrez has revealed he is having treatment after being diagnosed with testicular cancer in his native Argentina.
The popular midfielder said he has undergone chemotherapy after having surgery following the discovery of a tumour which was first noticed last year.
The 33-year-old appeared on Argentinian TV show Indirecto looking strikingly different without his trademark long hair and beard.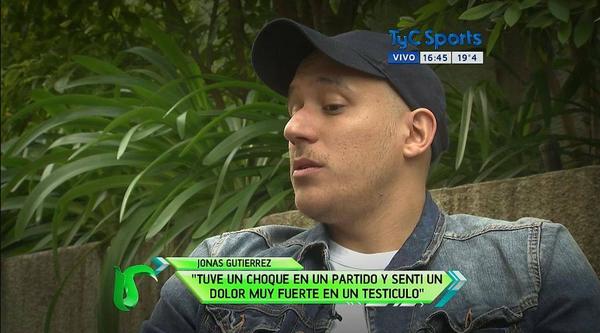 "When I was told I had cancer, I went home in tears," he told the show.
He added: "This is the most difficult match I've every played. You start thinking about important things when you have problems like this one."
After revealing his battle with cancer last night, the winger used Twitter to thank fans for their messages of support.
Gracias por todos los mensajes de apoyo. Mirando siempre para adelante. Thanks for all the messages. Always looking fordward.
Load more updates