The backlash from Newcastle fans over the team's poor form has been hard to take, head coach John Carver has said.
The Magpies head to Liverpool on Monday night having won just two of the 13 matches they have played since Carver replaced Alan Pardew.
The slide in form included a fifth successive derby defeat at Sunderland last weekend and fans have waged a campaign to boycott the next home game, Tottenham's visit to St James' Park.
It's not easy to take, mind, it's hard to take, but you have to, you have to live with it. It's part of what we do.

It would be dead easy to say, 'I've had enough, thanks'. I'm not going to do that, and I have still got my enthusiasm, as you can see.

When we get to Anfield, the fans will still be hurting from last weekend, but hopefully they'll put all that aside and get behind the team.
– John Carver
Newcastle have announced record profits of £18.7million last season due to increases in television income and new deals with sponsors.
Here's how their results compares to other Premier League clubs:
Everton £28.2million profit
Manchester United £23.9million profit
Newcastle £18.7million profit
Chelsea £18.4million profit
Arsenal £4.7million profit
Aston Villa £3.9million loss
Sunderland £16.9million loss
Manchester City £23million loss
Advertisement
Newcastle have announced record profits of £18.7million last season due to increases in television income and new deals with sponsors.
The club also saw revenues increase by 35 per cent from £95.9million to £129.7million, the club said.
More than half Newcastle's income - £78.3million - came from the new Premier League television rights deals, with commercial income also increasing.
A Newcastle statement said: "Most significantly, the club reported strong commercial revenue growth delivering £25.6million in 2014, up from £17.1million in 2013. This 49.7 per cent increase was largely the result of two lucrative new deals with the club's principal sponsors, Wonga and Puma."
An Olivier Giroud double helped the Gunners keep the pressure on Chelsea and Man City in the Premier League table
Read the full story ›
Andy Cole reveals exclusively to ITV the reason why he walked out of training with Kevin Keegan at Newcastle
Read the full story ›
Newcastle's Papiss Cisse and Manchester United's Jonny Evans will serve suspensions of seven matches and six matches respectively
Read the full story ›
Advertisement
Papiss Cisse has accepted a charge from the Football Association for spitting at Manchester United's Jonny Evans, Newcastle United said.
The 29-year-old Senegalese striker could face a ban of up to seven games after the incident during Wednesday's game against Manchester United.
Defender Evans, also charged by the FA, has yet to respond.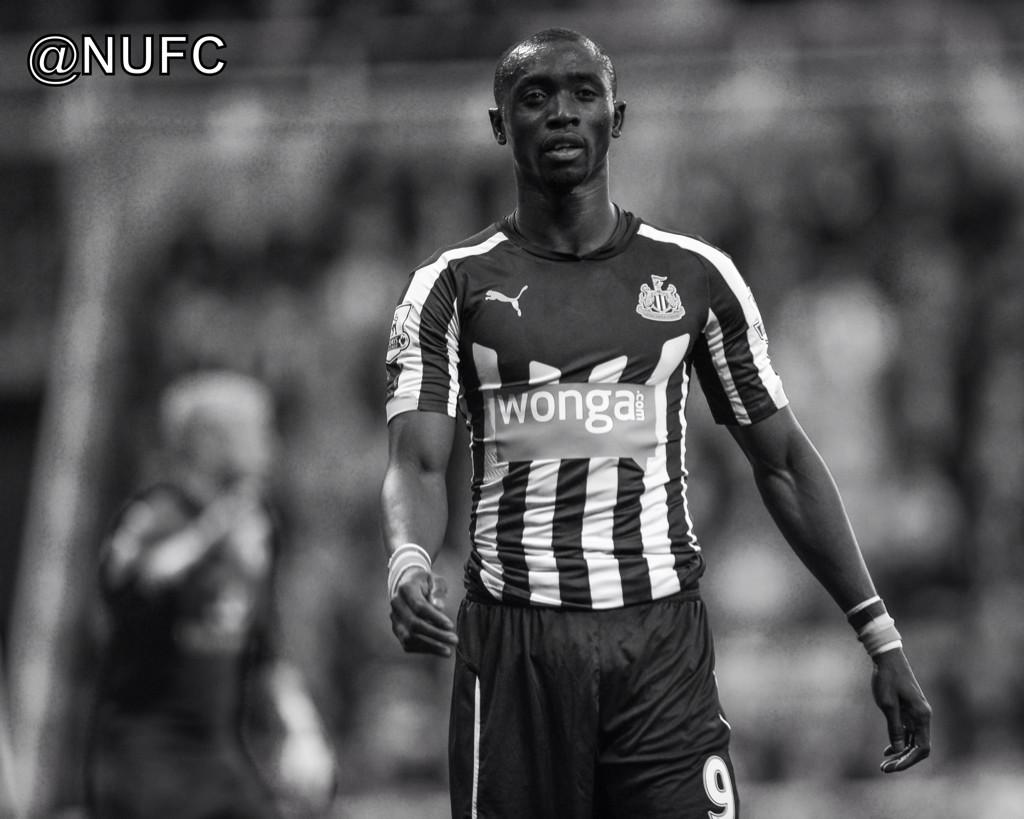 Newcastle United striker Papiss Cisse and Manchester United defender Jonny Evans have both been charged by the Football Association after allegedly spitting at each other during a game.
Both players have until 6pm on Friday to respond to the charge.
Louis van Gaal has defended Jonny Evans over allegations he spat at Papiss Cisse.
The Manchester United boss says his centre-back was unaware that he was spitting at the time.
"He wasn't aware that he was spitting. When he was spitting on the ground maybe that is a natural thing from a human being. It was not his intention."
Papiss Cisse has apologised for this part in the spitting incident involving Jonny Evans on Wednesday.
The Newcastle striker said he spat in retaliation to something Evans had done and regrets letting the club down.
I have apologies to make to a lot of people today. Firstly to my teammates and to our supporters, secondly to Jonny Evans, and thirdly to every football fan who saw the incident between myself and Jonny.

I reacted to something I found very unpleasant. Sometimes it is hard not to react, particularly in the heat of the moment. I have always tried hard to be positive a role model, especially for our young fans, and yesterday I let you down.

I hope children out there playing football for their clubs and schools this weekend will know better than to retaliate when they are angry. Perhaps when they see the problem it now causes me and my team they will be able to learn from my mistake, not copy it.
– Papiss Cisse
Load more updates