A display of unity' was what protesters sought - in truth it highlighted a fan-base that while sharing the same opinion, is divided
Read the full story ›
Daryl Janmaat is a Newcastle captain in waiting - and could even be handed the armband next season.
Head coach John Carver has admitted he would consider installing the 25-year-old Holland international as his skipper if his tenure was extended beyond the summer after being hugely impressed by his contribution both on and off the pitch during a testing campaign.
Asked if he would be tempted to hand the armband to Janmaat, Carver said: "I'd be tempted, yes, because he's a proper leader. He's got character, strength, he's good around the dressing room. Whatever you ask him to do, he'll do and he has a good presence around the place.
"He leads by example, and that's what you need a captain to do."
Advertisement
Siem de Jong is targeting Newcastle's home clash with Swansea later this month for a return to senior action after an eight-month injury nightmare.
The 26-year-old Holland international midfielder played 45 minutes for the club's Under-21s team on Wednesday evening after competing his recovery from surgery to repair a collapsed lung.
Head coach John Carver has hinted that De Jong could even make the 18 for Sunday's Barclays Premier League fixture against Tottenham at St James' Park, and while the Dutchman has not ruled that out, his sights are set the Swans' visit to Tyneside on the following weekend.
He told nufcTV: "I don't think I could play 90 minutes in the coming weeks, so it will be maybe as a substitute at the end of the game, but I don't know if I will be on the bench...We haven't discussed yet when I'll be back.
"But I hope Swansea - I don't know yet if Tottenham would be a good time, but I hope to be back on the bench against Swansea, depending on how it goes in the coming days and depending on how I feel tomorrow after today.
"We'll see how it goes. I still have to get a little bit stronger, a little bit more explosive, a little faster, and hopefully I can work on that in the coming days."
The backlash from Newcastle fans over the team's poor form has been hard to take, head coach John Carver has said.
The Magpies head to Liverpool on Monday night having won just two of the 13 matches they have played since Carver replaced Alan Pardew.
The slide in form included a fifth successive derby defeat at Sunderland last weekend and fans have waged a campaign to boycott the next home game, Tottenham's visit to St James' Park.
It's not easy to take, mind, it's hard to take, but you have to, you have to live with it. It's part of what we do.

It would be dead easy to say, 'I've had enough, thanks'. I'm not going to do that, and I have still got my enthusiasm, as you can see.

When we get to Anfield, the fans will still be hurting from last weekend, but hopefully they'll put all that aside and get behind the team.
– John Carver
Newcastle have announced record profits of £18.7million last season due to increases in television income and new deals with sponsors.
Here's how their results compares to other Premier League clubs:
Everton £28.2million profit
Manchester United £23.9million profit
Newcastle £18.7million profit
Chelsea £18.4million profit
Arsenal £4.7million profit
Aston Villa £3.9million loss
Sunderland £16.9million loss
Manchester City £23million loss
Newcastle have announced record profits of £18.7million last season due to increases in television income and new deals with sponsors.
The club also saw revenues increase by 35 per cent from £95.9million to £129.7million, the club said.
More than half Newcastle's income - £78.3million - came from the new Premier League television rights deals, with commercial income also increasing.
A Newcastle statement said: "Most significantly, the club reported strong commercial revenue growth delivering £25.6million in 2014, up from £17.1million in 2013. This 49.7 per cent increase was largely the result of two lucrative new deals with the club's principal sponsors, Wonga and Puma."
Advertisement
An Olivier Giroud double helped the Gunners keep the pressure on Chelsea and Man City in the Premier League table
Read the full story ›
Andy Cole reveals exclusively to ITV the reason why he walked out of training with Kevin Keegan at Newcastle
Read the full story ›
Newcastle's Papiss Cisse and Manchester United's Jonny Evans will serve suspensions of seven matches and six matches respectively
Read the full story ›
Papiss Cisse has accepted a charge from the Football Association for spitting at Manchester United's Jonny Evans, Newcastle United said.
The 29-year-old Senegalese striker could face a ban of up to seven games after the incident during Wednesday's game against Manchester United.
Defender Evans, also charged by the FA, has yet to respond.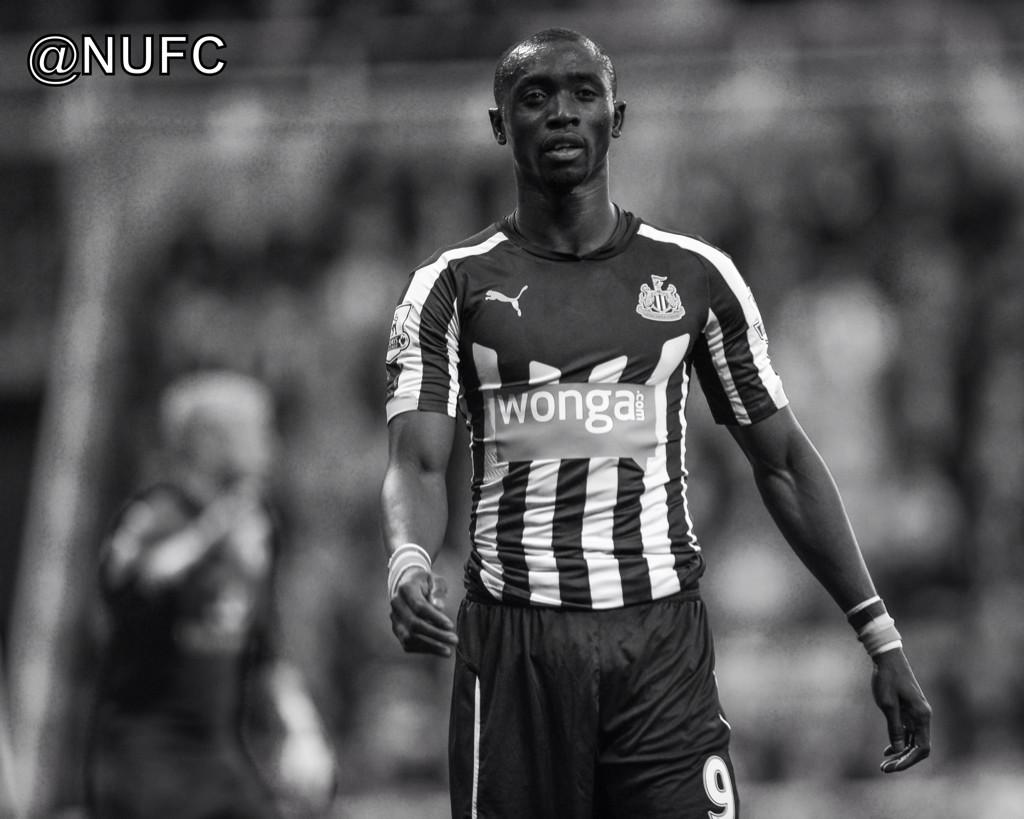 Load more updates