Michael Sam was filmed breaking into tears of joy as he received a phone call to learn that he had been drafted by the NFL's St Louis Rams.
ESPN posted the emotional footage on their YouTube channel:
Michael Sam has become the first openly gay player in a pro-American football team, after he was picked by the St Louis Rams during a draft.
After hearing of the news he would be playing for St Louis, he hugged, kissed and tweeted a picture of himself with his boyfriend to thousands of fans:
Thank you to the St. Louis Rams and the whole city of St. Louis. I'm using every once of this to achieve greatness!! http://t.co/QESdOJVzsw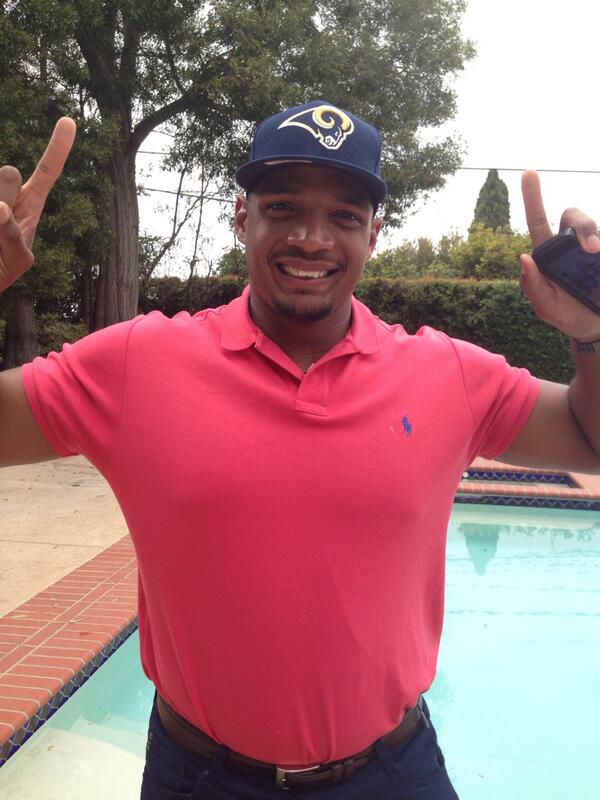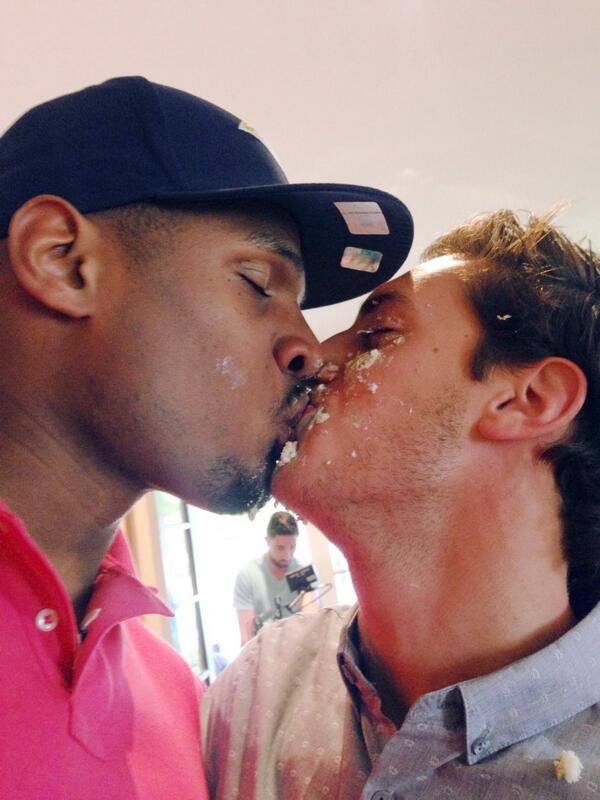 Advertisement
The four were quizzed about the stadium's history as the Jacksonville Jaguars prepare to host the San Francisco 49ers there this Sunday.
Read the full story ›
Four Jacksonville Jaguars cheerleaders were tested on their knowledge of the stadium ahead of Sunday's game against the San Francisco 49ers.
Read the full story ›
Tinie Tempah and Gene Simmons were among the acts to perform in the lead up to the Minnesota Vikings' match against the Pittsburgh Steelers tonight at Wembley Stadium.
The Kiss bassist sung 'The Star-Spangled Banner' to a packed crowd prior to kick off.
Smoke billowing from timber doors welcomed the Minnesota Vikings to the Wembley field ahead of their clash against the Pittsburgh Steelers this evening.
The teams tweeted video and pictures of the atmosphere from the ground before kick off.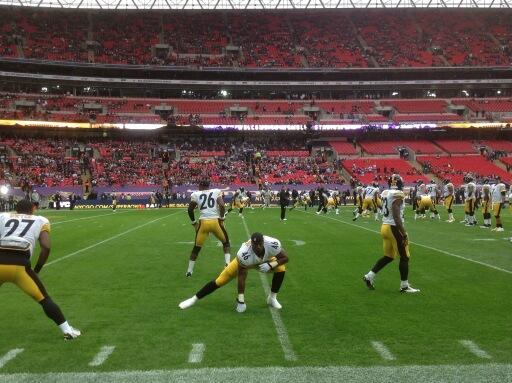 Advertisement
Wembley Stadium will tonight host the Minnesota Vikings and Pittsburgh Steelers in the first of two NFL International Series matches to be played in London this year.
The NFL has reached a tentative settlement of $765 million (£493m) over concussion-related brain injuries among former players.
The league has agreed to compensate sufferers, pay for medical exams and underwrite research - subject to approval by a federal judge - just days before the start of the 2013 season.
More than 4,500 former athletes - out of a total of 18,000 retired players - have sued the NFL since 2011, claiming the long-term dangers of concussion have been concealed and that injured players have returned to action too quickly.
NFL executive vice president Jeffrey Pash said: "This agreement continues our work to make the game safer for current and future players."
The league insisted safety had always been a top priority but came under pressure to act after former player Junior Seau, who had degenerative brain damage, committed suicide last year.
Lawrence Okoye has signed with five-time Super Bowl champions the San Francisco 49ers, despite remaining undrafted by the end of this week's NFL Draft.
Okoye announced the news that he would be joining the team as an undrafted free agent via his Twitter account.
Load more updates