The shadow health secretary has called for the recommendations on NHS whistleblowers to apply equally to social care.
Andy Burnham called it a "major concern" that social care was not covered by the Francis review.
Burnham told MPs, "It could be argued some of the poorest care being provided in England today is in social care settings, or indeed in people's own homes."
Advertisement
ITV News Health Editor Rachel Younger reports following the release of the Freedom to Speak Up review:
Whistleblower David Drew says Francis review underlines problems but failure to help those whose lives have been crushed is open sore on NHS
Whistleblower David Drew "we will be back campaigning for reopening of cases of sacked whistleblowers" http://t.co/c9Z1dqDJrc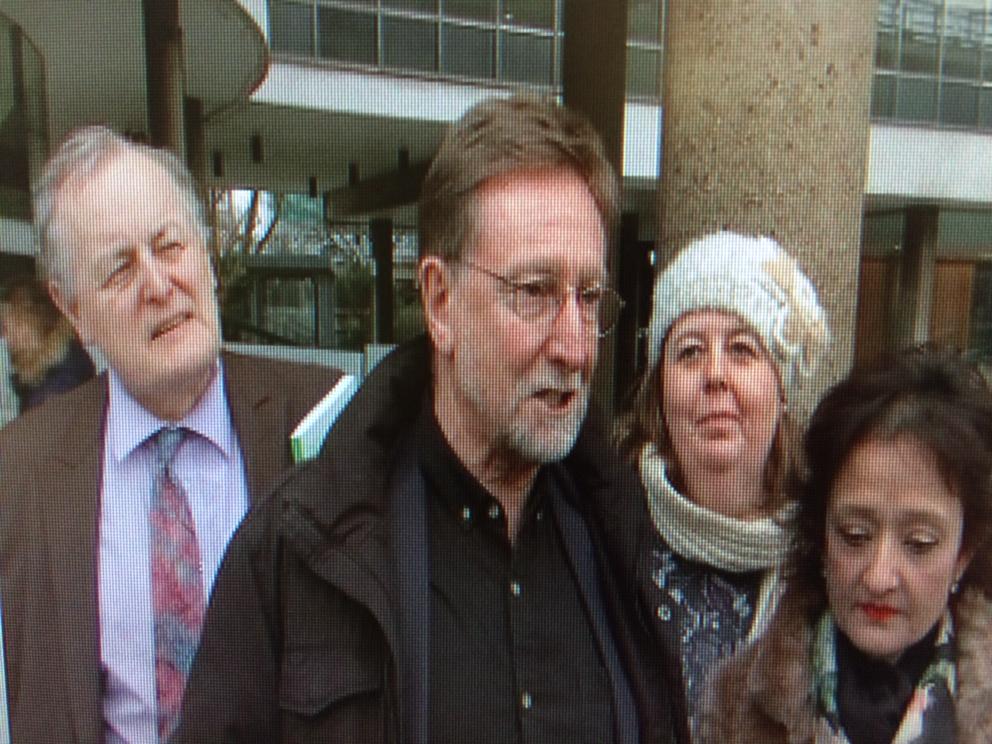 The government will legislate to protect whistleblowers who apply for NHS jobs from discrimination by prospective employers, Health Secretary Jeremy Hunt has announced.
Hunt said he would accept the Francis review's recommendation in principle and then consult on a package of measures to implement them.
Jeremy Hunt has announced his response to a report into the treatment of NHS whistleblowers.
You can re-watch the Health Secretary's statement here:
The chairman of a review into the treatment of whistleblowers said he is "truly shocked" by the treatment of NHS staff who spoke out.
Read the full story ›
Advertisement
The chairman of a review into the treatment of NHS whistleblowers said a "serious problem" needs to be addressed - the climate of fear.
Read the full story ›
Health Secretary Jeremy Hunt said "significant changes" have been made to make the NHS more transparent since the Mid Staffordshire scandal, but stressed that "more needs to be done".
Hunt tweeted this diagram yesterday ahead of the NHS whistleblower review being published:
Big day for NHS tomorrow with Francis whistleblowing report. Much culture change since last report, but more to do: http://t.co/iaETmsJiSs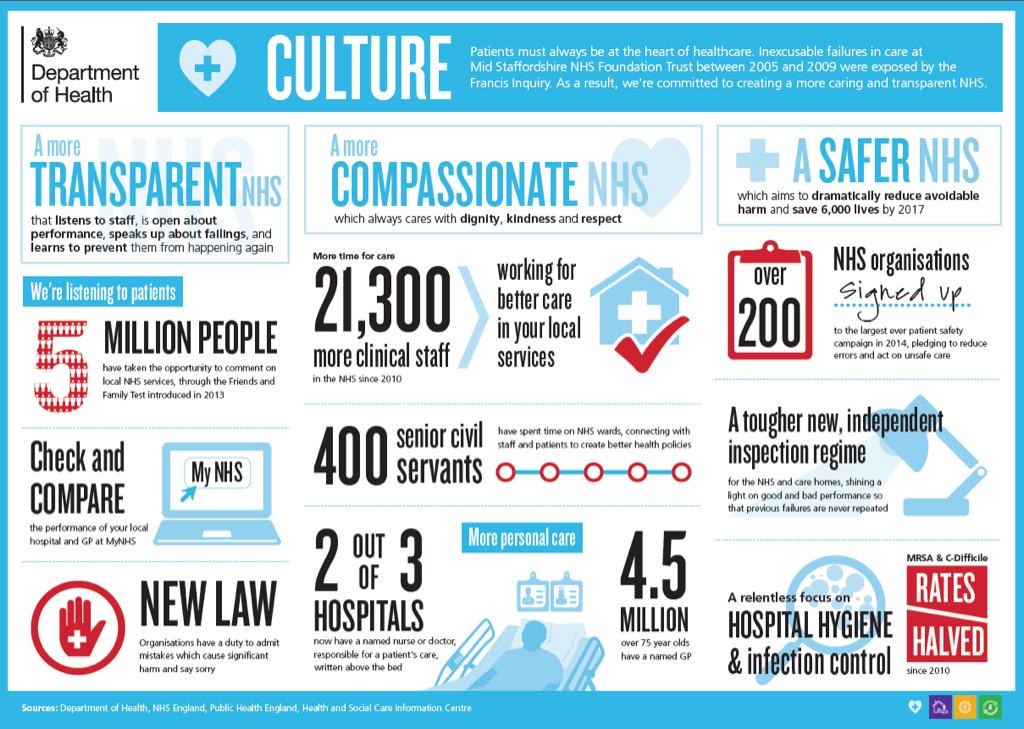 "We agree with Sir Robert [Francis QC] that listening to patients and staff is absolutely vital and will be responding to this report later today," Hunt added.
A doctor who exposed safety concerns at a hospital has said NHS whistleblowers were being persecuted "on a grand scale".
Cardiologist Raj Mattu publicly exposed overcrowding and fears for patient safety at Walsgrave Hospital in Coventry in 2001, claiming there might have been avoidable deaths as a result.
Dr Mattu told BBC Breakfast he "couldn't possibly recommend" other NHS staff voicing safety concerns because of the lack of "sufficient protections".
"It's frustrating and depressing to hear that whilst there is often and periodically noises made about ... protecting whistleblowers, the reality is there are very few palpable, material changes that take place," he said.
"Today even, the culture is very unsafe. There is still ongoing persecution of whistleblowers on a grand scale."
The chairman of a review into the treatment of NHS whistleblowers said he had heard "shocking stories" about staff too afraid to speak out and who felt suicidal after their concerns were ignored.
Sir Robert Francis QC said he heard "time and time again" from NHS staff who were "bullied" after raising concerns about poor patient care.
Sir Robert told the BBC before the review's publication, "I've heard some frankly shocking stories about [staff] whose health has suffered, and in rare cases who've felt suicidal as a result of their perception of them being ignored or worse."
Load more updates