A US student studying in France has been confirmed as the latest victim in the Nice truck massacre.
Nicolas Leslie, a student at the University of California, Berkeley, had been studying in Nice at the time of Thursday's terrorist attack.
Leslie, 20, was one of 85 people participating in a summer entrepreneurship programme in Nice. He was among four Berkeley students to be caught up in the deadly attack which claimed the lives of 84 people.
His death was reported to campus officials by the FBI on Sunday.
Berkeley's Chancellor Nicholas Dirks said: "All of us in the UC Berkeley family — both here on campus, and around the world — are heartbroken to learn that another promising young student has been lost to senseless violence.
"I join Nick's parents, friends and the entire campus community in condemning this horrific attack, and in mourning the loss of one of our own".
The estranged wife of Nice attacker Mohamed Lahouaiej Bouhlel has been released from police custody.
A lawyer for the woman, who is the mother of his children, said she was no longer in touch with Bouhlel.
Jean-Yves Garino told local media she had been physically abused by her husband and thrown him out.
Mr Garino added Bouhlel was also with the rest of the family, including hiw mother-in-law.
Six people are still being held in custody in connection with the attack.
Advertisement
Hours later Mohamed Lahouaiej Bouhlel drove a 19-tonne lorry down the promenade killing 84 people and injuring 200 more.
Read the full story ›
The Bastille Day killer sent chilling text messages just minutes before the deadly attack in Nice, according to French TV reports.
Moments before Mohamed Lahouaiej Bouhlel ploughed a truck into a crowd and killed 84 people, he sent messages detailing his plans.
One read: "Bring more weapons. Bringing in 5," according to judicial sources quoted by French TV.
An earlier text read: "It's good. I have the equipment."
Rock star Bono had to be rescued from a Nice restaurant by anti-terror police, it has emerged.
The U2 lead singer, 56, was on a restaurant terrace next to the seafront in the French city when the attacker drove the lorry into the crowds.
Dining with Bono on Thursday night was the celebrity chef Alain Ducasse, it has emerged.
After the atrocity U2 tweeted a picture of bandmate The Edge with the caption: "Love is bigger than anything in its way".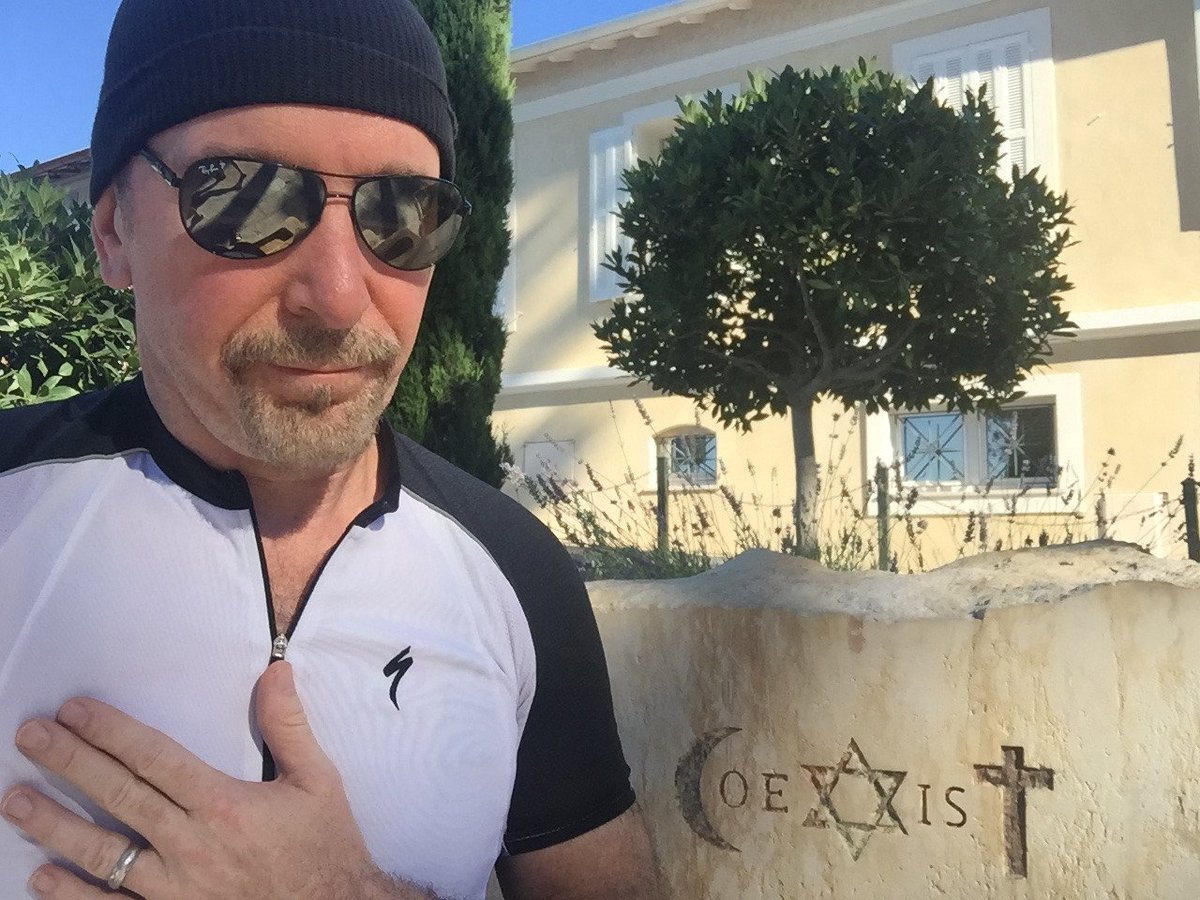 The Nice lorry attacker researched the route in the days before the attack, French media reported.
The reports say Mohamed Lahouaiej-Bouhlel drove along the seafront promenade area of the French city on Tuesday and Wednesday in preparation.
The 31-year-old mowed down revellers who gathered on the promenade for a fireworks display on Thursday night.
Advertisement
A total of 85 people are still in hospital after a lorry was driven into crowds gathered in Nice to celebrate Bastille Day, The Associated Press reports, citing the French health minister.
Eighteen of those being treated are in a critical condition, they added.
A number of those hospitalised are believed to be children, with Agence France-Presse reporting at least one of those in intensive care is a child.
BREAKING: French health minister says 85 people still hospitalized after Nice truck attack, 18 are in life-threatening condition.
A man and a woman have been arrested in France following the truck massacre in Nice, a judicial source told AFP.
The truck driver, Mohamed Lahouaiej Bouhlel, was shot dead by police at the scene of the attack, where many had gathered to watch Bastille Day fireworks.
Three other people have also been arrested over the attack, which left 84 dead.
#BREAKING: Two new arrests in French truck massacre case: judicial source
France's prime minister stated on Sunday he believed the man behind the Nice lorry attack was radicalised "very quickly"
Read the full story ›
Authorities in France are facing criticism over how the Nice attacker got through security controls despite 120 police officers and soldiers on patrol.
Critics say not enough was done to protect the several miles long stretch of the city's seaside promenade that had been closed to traffic.
At least 84 people when Mohamed Lahouaiej Bouhlel drove down it at speed on Thursday.
President Francois Hollande has called on "patriotic citizens" to join the reserves in an attempt to boost security.
Load more updates