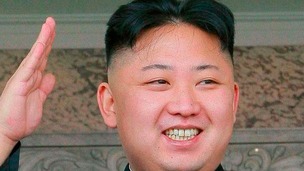 An advert poking fun at North Korean dictator Kim Jong-un infuriated some officials from the country's nearby London agency.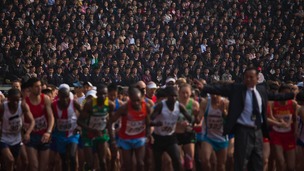 Tens of thousands line the streets as the annual race widens entry for the first time.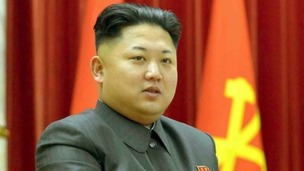 Strict guidelines released in North Korea say all men should have the same haircut as leader Kim Jong-un.
Live updates
Live fire exchanged between North and South Korea
North Korea notifies South Korea that it will conduct firing off West Coast on Monday, Yonhap News reports.
Live fire exchanged between North and South Korea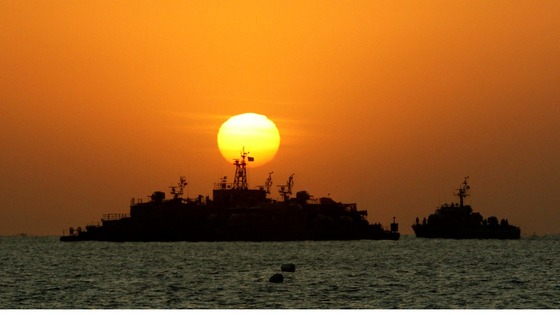 North Korea has declared a 'No Sail' warning off the west coast near the disputed border with South Korea, Reuters - citing Yonhap news - has reported.
Advertisement
North Korea has threatened to conduct what it called "a new form of nuclear test", following the United Nations Security Council's condemnation of the country's recent ballistic missile launch.
"It is absolutely intolerable that the UN Security Council, turning a blind eye to the US madcap nuclear war exercises, 'denounced' the Korean People's Army's [KPA's] self-defensive rocket launching drills and called them a 'violation of resolutions'," North Korea's foreign ministry said.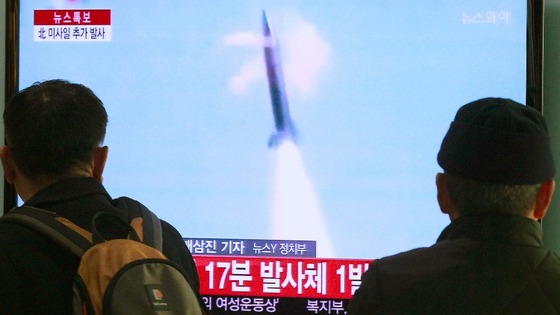 A statement on the official KCNA news agency said the KPA drills to counter the US will involve "more diversified nuclear deterrence" that will be used for hitting medium- and long-range targets "with a variety of striking power".
"We would not rule out a new form of nuclear test for bolstering up our nuclear deterrence," it added.
UN Security Council members have condemned North Korea's missile launch as a violation of Council resolutions and will consult on an appropriate response, a statement said.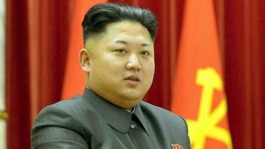 Strict guidelines released in North Korea say all men should have the same haircut as leader Kim Jong-un.
Read the full story
North Korea fired two medium-range ballistic missiles towards the Sea of Japan, South Korea's Yonhap news agency said.
The missiles flew some 650 km (400 miles) senior South Korean military officials told the agency.
Advertisement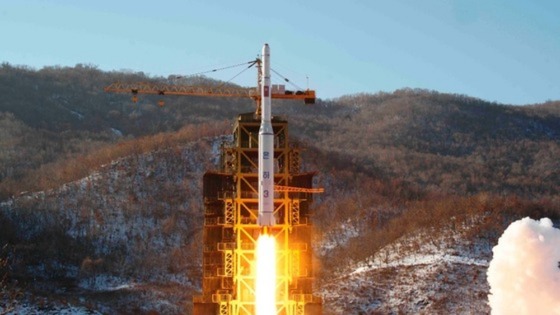 North Korea has launched 30 short-range rockets into the sea off South Korea's east coast, according to the Associated Press.
Analysts say the impoverished North is angry about the annual drills because it has to spend precious resources responding with its own exercises. Pyongyang claims the allies' drills are invasion preparation.
Major Kim Nam-wook of the South Korean defence ministry said the rockets flew about 37 miles early this morning.
North Korea has developed sophisticated countermeasures to circumvent UN sanctions, including the suspected use of its embassies to facilitate the illegal trade in weapons, according to a United Nations report.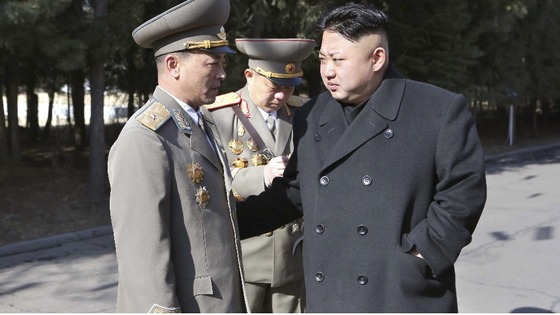 North Korean embassies in Cuba and Singapore were suspected by the eight member UN panel of experts of facilitating the country's banned arms trade, including a shipment of fighter jets and missile parts that were seized in Panama last July.
The report also pointed to the use of more developed financial countermeasures used to mask the purchase of both banned and permitted goods.
Libya threatens to 'bomb' North Korean oil tanker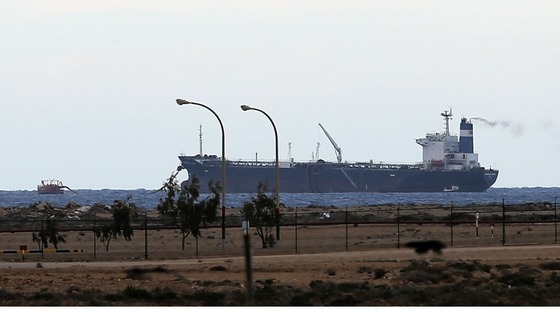 Libyan government forces have seized a tanker that had loaded crude at a port under the control of rebels who plan to sell oil independently of the Tripoli government.
The North Korea-flagged shipped was being escorted to western Libya, a spokesman for the state-owned National Oil Corp Mohammed El-Harari told Reuters, confirming Libyan media reports.
Another Libyan official, Abdelwahab al-Qaim told Reuters: "The ship has been seized by government forces. There are no damages to the ship."
A rebel spokesman had earlier denied they had lost control of the ship.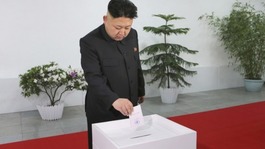 North Korea's leader Kim Jong Un won a 100% of the vote, so should a lack of electoral representation worry the world more?
Read the full story
Load more updates
Back to top