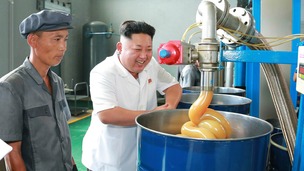 North Korean leader Kim Jong Un was all smiles as he visited the Chonji lubricant factory.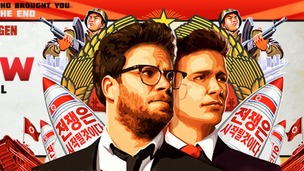 North Korea said the film "involves insulting and assassinating the supreme leadership" in a letter to the UN Secretary-General.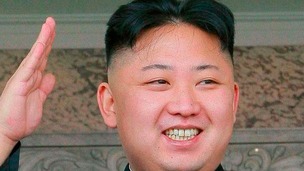 An advert poking fun at North Korean dictator Kim Jong-un infuriated some officials from the country's nearby London agency.
Live updates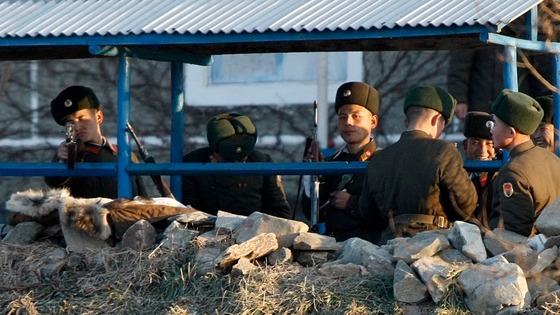 North Korean authorities have said that they are investigating an American who entered the country as a tourist on the 29th April for violating the country's laws, Reuters has reported.
The US citizen had "conducted activities inappropriate for the purpose of his visit on tourism", the North's official KCNA news agency said. It gave no other details.
Kim Jong-un 'feeling painful' after North Korea accident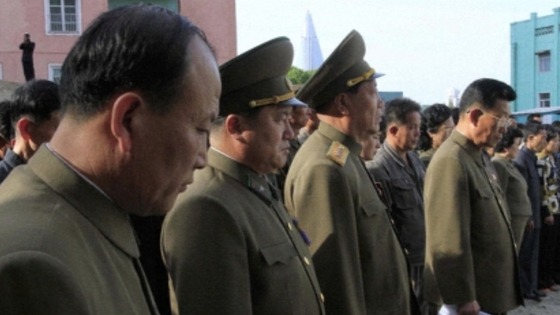 North Korean officials have joined bereaved families and residents in mourning those killed when a building collapsed in Pyongyang last week.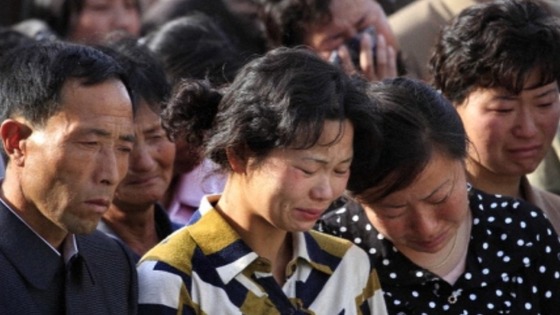 The country's government today offered a rare public apology over the accident, saying the construction of the apartment "was not done properly" and officials "supervised and controlled it in an irresponsible manner".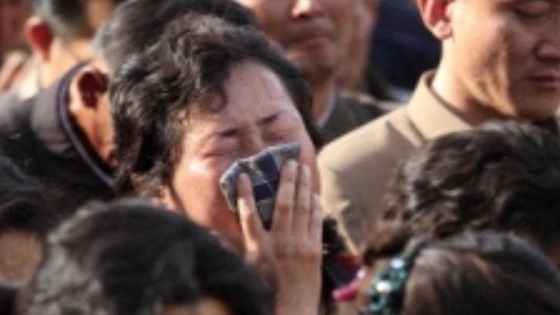 Advertisement
Kim Jong-un 'feeling painful' after North Korea accident
North Korean leader Kim Jong-un reportedly suffered deep anguish over a building collapse in Pyongang that left many dead, according to the country's state media.
The Korean Central News Agency said Kim "sat up all night, feeling painful after being told about the accident", South Korea's Yonhap news agency reported.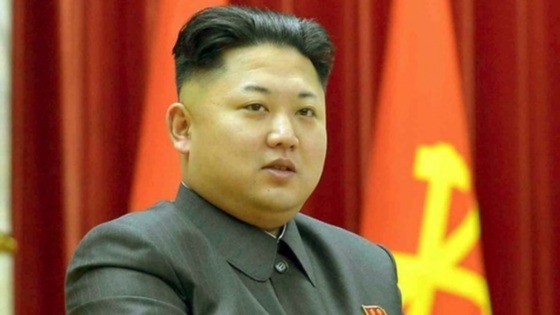 A North Korean official added that the leader "instructed leading officials of the party, state and the army to rush to the scene, putting aside all other affairs".
The number of casualties in the accident has not been revealed, although officials in Seoul believe it could be "considerable", Yonhap said.
"In North Korea, it is common that people move into a new apartment even before the construction is completed. About 92 households may have been living in the apartment," a South Korean government official said.
Kim Jong-un 'feeling painful' after North Korea accident
An apartment building under construction in the North Korean capital of Pyongyang has collapsed, causing an unknown number of casualties, according to South Korean news agency Yonhap.
The incident was marked by a rare apology from senior officials, as "the construction of an apartment house was not done properly, and officials supervised and controlled it in an irresponsible manner".
The White House has condemned a racist attack by North Korea on US President Barack Obama as "ugly and disrespectful".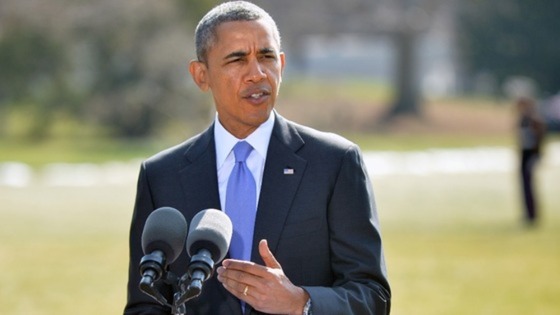 Korea Central News Agency, the mouthpiece of the North Korean regime, released the offensive comments in two propaganda pieces on May 2, which unlike most of its content, was not translated into English.
One description of the President read: "The lifeless eyes in his dark face, the empty holes of his nose, the thick swollen lips, the coarse hair and sticky out ears; the closer you look at him you realise that he has exactly the face of a monkey living in the primeval forests of Africa."
Caitlin Hayden, a spokeswoman for the National Security Council, said: "While the North Korean government-controlled media are distinguished by their histrionics, these comments are particularly ugly and disrespectful."
North Korea's military has begun a firing drill near the South Korean border.
South Korean authorities said they had been notified by the North Koreans that the artillery drill would be taking place in two areas near populated islands.
Advertisement
US tourist held in North Korea for 'rash behaviour'
The US State Department has said it is aware of reports that a US citizen had been detained in North Korea and it was in touch with the Swedish Embassy in Pyongyang on the issue.
"We are of course aware of the reports that a US citizen was detained in North Korea," a US State Department spokeswoman told a regular news briefing.
"We don't have additional information to share at this time. We have been in touch with the Embassy of Sweden about these reports."
The United States has no diplomatic relations with North Korea and the interests of its citizens in the country are represented by Sweden.
US tourist held in North Korea for 'rash behaviour'
North Korea says it detained a 24-year-old American tourist earlier this month for "a gross violation of its legal order".
Miller Matthew Todd was detained on April 10, according to the North Korea news agency following "rash behaviour in the course of going through formalities for entry into the DPRK to tour it."
The news agency said Todd had a tourist visa for the DPRK, but tore it to pieces and shouted that he had come "to the DPRK after choosing it as a shelter."
US tourist held in North Korea for 'rash behaviour'
A 24-year-old American tourist has been detained in North Korea, according to KCNA - the North Korean news agency.
A 30-year-old runner from Stafford has won a half-marathon held in North Korea's capital Pyongyang, after it was opened to foreigners for the first time.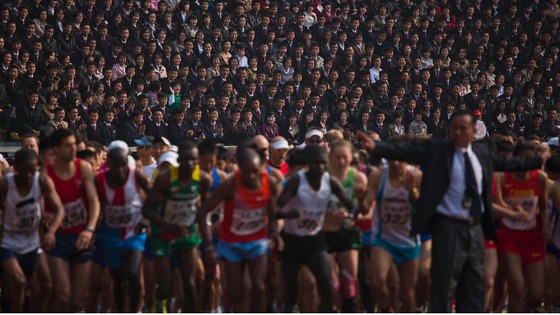 Will Marks, who lives in Shanghai, completed the race in 1 hour 23 minutes, and was among about 150 foreign runners to compete in front of 70,000 onlookers.
Read: North Korean men to have same hairstyle as Kim Jong-Un
Mr Marks stayed in North Korea for three nights before the race on Sunday, but was not allowed to move around the city unaccompanied.
Officials checked participants' running gear several days before the race, and also made sure that hairstyles matched new guidelines that require all men to have short back and sides like President Kim Jong-Un.
Read: North Korean officials upset by barber's Kim Jong-un haircut advert
Load more updates
Back to top