The Northern Ireland Secretary has said that republicans suspected of crimes committed during the Troubles should "no longer draw comfort" from letters informing them that police were no longer pursuing them.
Theresa Villiers told a Westminster committee that she had to clarify the status of the so-called 'letters of comfort' after a judge-led review called their accuracy into question.
The issue came to light in February when the case against a man accused of the 1982 Hyde Park bombing collapsed because it emerged he had been sent one of the letters in error.
In July, an inquiry found that the letters were flawed and "did not amount to an amnesty" for terror suspects.
What will be on the menu for us by 2050? And will we even need to eat at all? The Tonight programme investigates.
Read the full story ›
Advertisement
An IRA man who escaped prison more than 50 years ago was given a royal pardon by Margaret Thatcher's government, official records from 1985 revealed.
Donal Donnelly fled Belfast's Crumlin Road jail - which he dubbed Europe's Alcatraz - on Boxing Day 1960 while serving a sentence for membership of the armed group during its 1950s border campaign.
Former Northern Ireland secretary Lord Hurd, part of a Conservative government scarred by republican violence, agreed to use the Royal Prerogative of Mercy in May 1985.
His decision was made ahead of landmark political talks on British co-operation with the Irish Government.
Afterwards Donnelly lived openly in the Irish Republic - and even wrote a book about his escape.
The Tonight programme investigates the fresh and frozen food supply chains to find out if quality really is being maintained.
Read the full story ›
The Tonight programme investigates which 'superfoods' actually live up to their billing - can they make us healthier?
Read the full story ›
Four people have been arrested in Londonderry by detectives investigating a spate of attempted letter bomb attacks in Northern Ireland and England, including on a number of Army recruitment offices, the Police Service of Northern Ireland said.
Advertisement
A reporter for Chard and Ilminster News has tweeted this photo purporting to show the closed service station at Southfield roundabout.
A large heavy goods vehicle can be seen in the background surrounded by police and ambulances.
The scene at Southfields Roundabout services. Police cordoned off a HGV. Appears to be around 20 people inside it. http://t.co/aUTBj5wVHG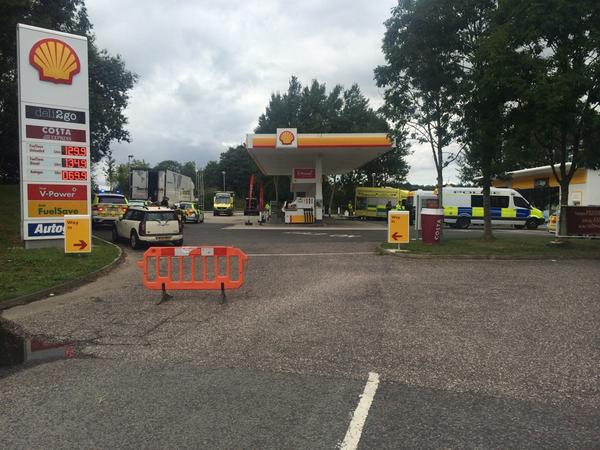 Whether it's because we don't know how, or we don't have time, fewer of us are cooking from scratch. The Tonight programme investigates.
Read the full story ›
As millions of patients struggle to get a GP appointment within 7 days, the Tonight programme investigates a service under pressure.
Read the full story ›
More than 200 people have been returned to shore after 87 sailing dinghies were hit by stormy weather in Strangford Lough, Northern Ireland.
The Bangor and Portaferry Coastguard Rescue Teams, the Portaferry and Newcastle RNLI lifeboats, the Irish Coast Guard helicopter along with the helicopter from RAF Valley were sent to the scene, along with PSNI and ambulance crews.
We have now been told by our rescue units on scene that everyone has safely returned to shore and that no one is missing. We believe 20 people ended up in the water after their boats capsized this afternoon, 10 of them requiring medical attention. The weather conditions on scene have been pretty treacherous, with winds gusting up to 60mph.
– Liam Colquhoun, Watch Manager at Belfast Coastguard.
Some 10 people were injured, with some of them showing signs of hypothermia.
Belfast Coastguard was contacted just before 2pm reporting that some of the boats had capsized, while others were struggling to cope in the strong winds and squally showers.
Load more updates