People across the North East were out late for a rare glimpse of the Northern Lights last night.
This picture was taken by one of our viewers, Nick Wesson, in Saltburn-by-the-Sea in North Yorkshire.
The aurora borealis have been spotted across the UK, with stargazers reporting green and red lights in Scotland, Wales and south England.
Read the full story ›
Advertisement
The Northern Lights were spotted over Edinburgh earlier on this evening.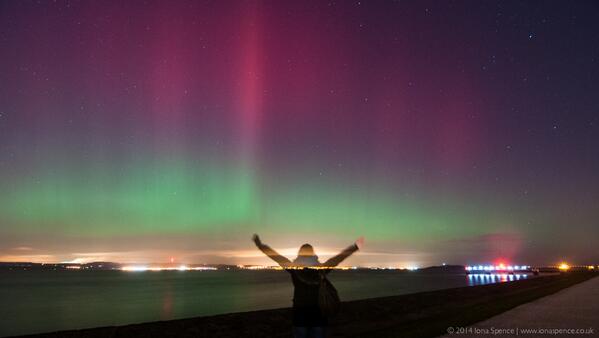 The Aurora Borealis have been spotted as far south as Essex but have also appeared over Norfolk, the Highlands, Northern Ireland and the Isle of Skye.
The Northern Lights, aka Aurora borealis, have been spotted throughout the UK this evening, lighting up the sky as far south as Norfolk.
In Whitley Bay: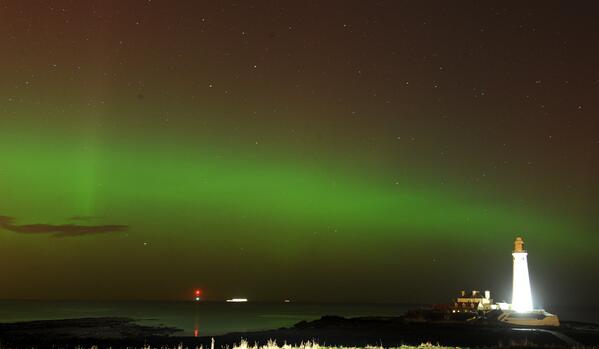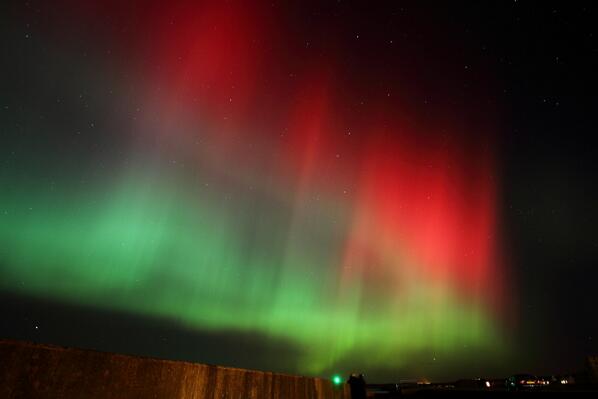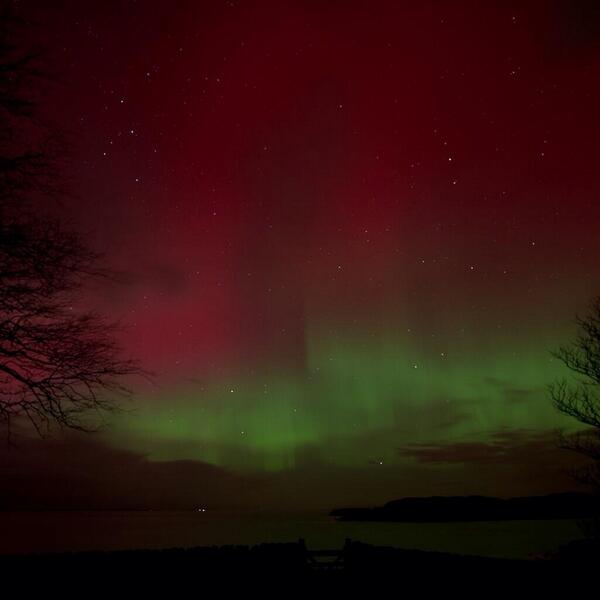 The Northern Lights have been seen across the UK tonight, with reported sightings as far south as Essex.
Weather watcher Chris Bell tweeted this image from his home in Norfolk: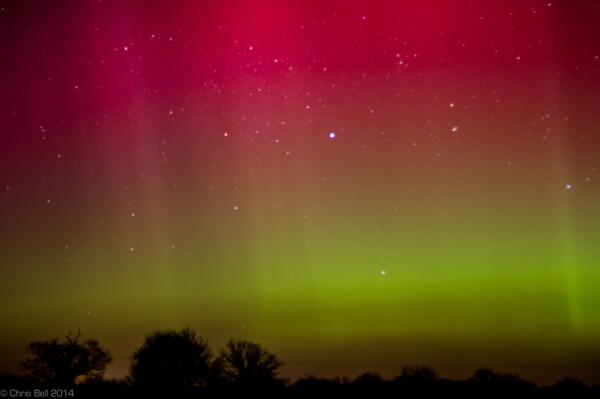 Advertisement
Experts have predicted an 85% chance seeing the Northern Lights tonight. Find out where is best in the UK to try to catch a glimpse.
Read the full story ›
In the UK, the best chance of seeing the aurora will be in Scotland, the far north of England and Northern Ireland.
Although there will be widespread cloud overnight there will be clear patches when you might be able to see the Northern Lights.
Find somewhere dark, away from street lights and houses.
Try and get somewhere high if possible to eliminate light pollution and give yourself the best possible view of the sky.
While you should generally face north, when the geomagnetic activity is high be aware that the aurora may be south of you, so it is worth checking all directions.
Check the local weather forecast for clear skies.
You have the best chance of spotting the Northern Lights from 10pm to 2am, but you might catch a glimpse if it is still dark when you get up in the morning.
Remember to wrap up warm if you are going out to watch the Northern Lights.
There's an increased chance of catching sight of the Aurora Borealis under clearer skies both Thursday and Friday night.
Read the full story ›
Load more updates