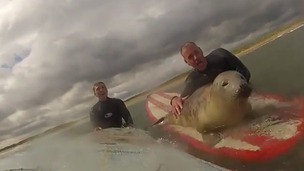 The moment a seal surprised two surfers by joining them in riding the waves has been captured on camera.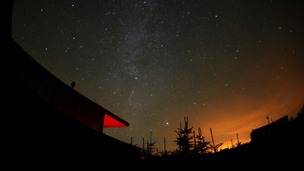 Stargazers could soon be flocking to a remote corner of England that will today get official recognition for the quality of its night sky.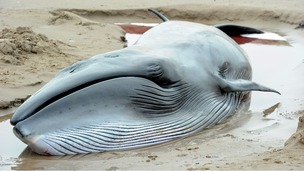 A 26ft (8m) minke whale has been put down after it stranded on a North Sea beach.
Live updates
This beautiful sunrise photograph was taken this morning near Bamburgh Castle in Northumberland.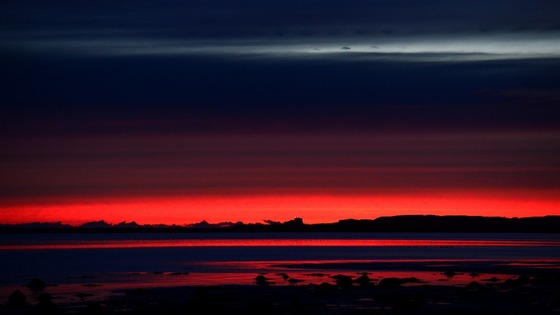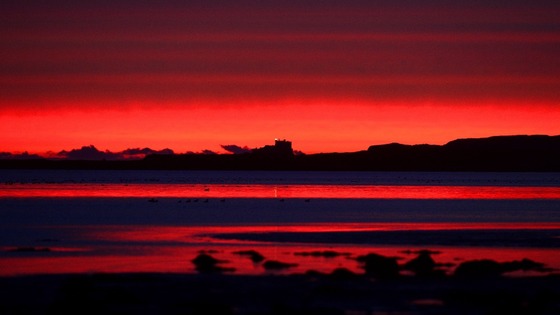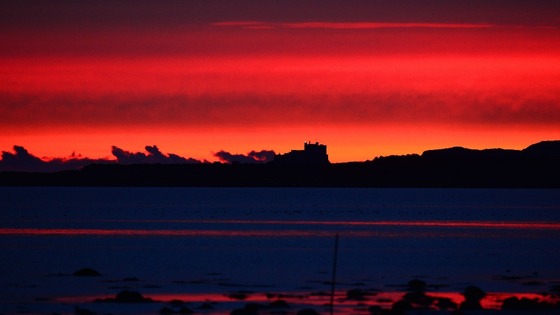 Advertisement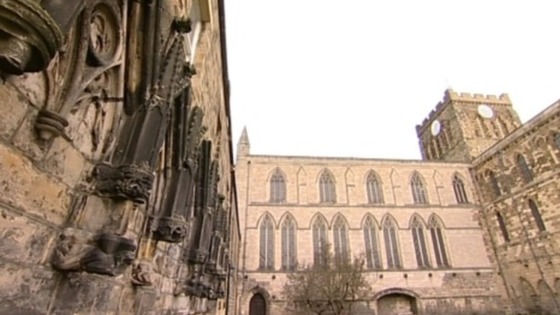 A mysterious door discovered at Hexham Abbey will be opened for the first time in decades today to reveal its secrets.
A restoration team uncovered the door while renovating the medieval monastery in Northumberland but it is not known what lies behind it.
An 84-year-old woman has died after driving the wrong way down a major motorway in Northumberland yesterday.
The pensioner was pronounced dead at the scene on the A1, near Morpeth, Northumberland, after colliding with several cars before crashing into the central reservation.
Thieves who stole wedding flowers worth £1,000, including the bride's bouquet, have been branded "heartless" by police.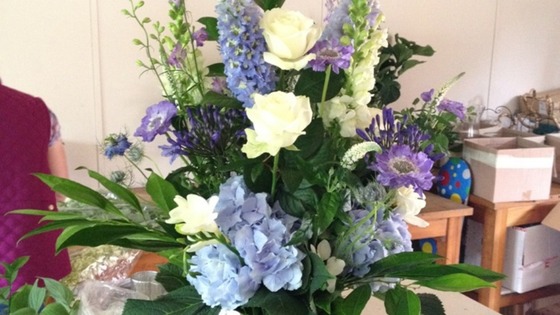 The break-in at East Heddon, Northumberland, was reported this morning - just hours before the couple were due to marry.
Sergeant Mick Quinn of Northumbria Police said, "The people who stole these flowers will have been well aware they were to be used for a wedding, and to steal them is completely heartless and thoughtless".
Drug warning after baby attack
Our advice is - just because it says 'legal' on the packet does not mean it is safe. These products are usually made from chemicals that can have a serious effect on your health.

People appear to be suffering some particularly nasty side effects to this substance, Salvia, and we are concerned that there appears to be a quantity of it circulating in the Ashington area at this time.

If you are in possession of this substance do not use it - and if you have taken it seek medical assistance at once.
– Superintendent Mick Paterson, Northumberland Police
Advertisement
Drug warning after baby attack
A baby has been allegedly grabbed and thrown from its pram by a teenager suspected of taking a legal high called Salvia. The alleged assault happened this afternoon in Newbiggin, Northumberland.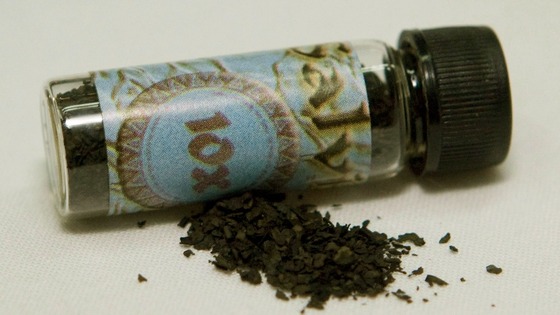 The baby's mother saw someone looking distressed and tried to talk to him, at which point he grabbed the baby. The child suffered minor injuries.
Easter around the world
Pilgrims have been marking Good Friday by walking the three-mile causeway to the Holy Island of Lindisfarne.
The sand causeway, which connects the island to the Northumberland coast, can be crossed on foot at low tide.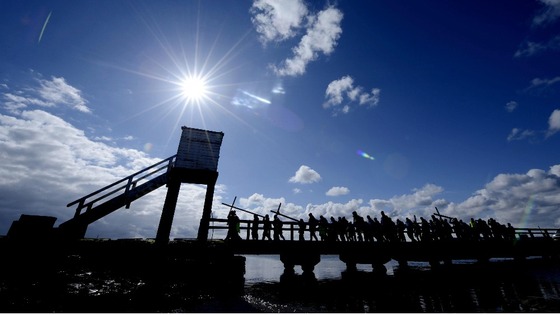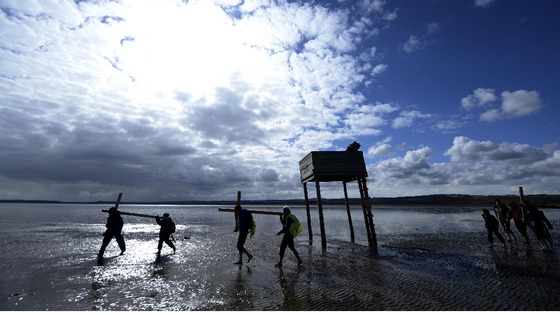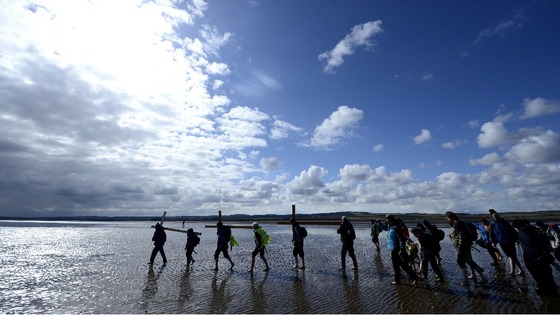 Stricken ship rescue operation
A ship which ran aground near a lighthouse in an important wildlife haven could remain stuck for another fortnight, if it is not shifted tomorrow.
They are waiting for more salvage equipment to be brought in and it is extremely unlikely that there will be any attempt today.

However, they will be making a determined effort, I suspect, tomorrow evening.

If they cannot get it off tomorrow, the chances are it will be stuck for another fortnight.
– Ian Clayton, Seahouses RNLI

The RNLI's Ian Clayton added that lower tides over the next two weeks would hamper any attempt to remove the Danio. Storms are also due to hit the area next week, so the skipper has filled the ballast tanks with sea water to make the vessel more stable.
Stricken ship rescue operation
Salvage crews are working out the best way to rescue a ship which ran aground near a lighthouse in an important wildlife haven.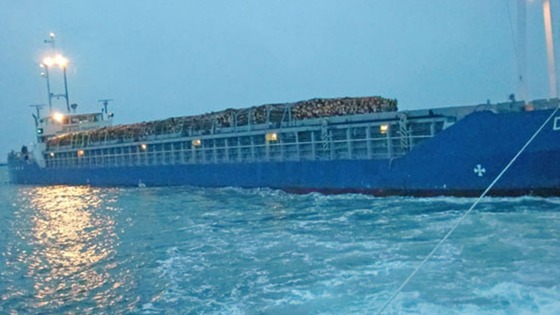 The MV Danio was heading from Perth in Scotland, to Belgium, when it got caught on rocks in the Farne Islands. The six crew has spent the night aboard the ship, which lifeboat crews found had a metre-wide hole below the waterline on the port side near the bow.
Load more updates
Back to top