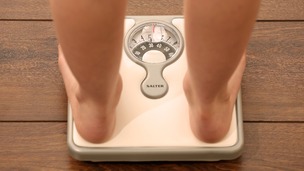 The boy has reportedly reached a weight of 15 stone, despite his Dad saying his favourite snack is steamed broccoli.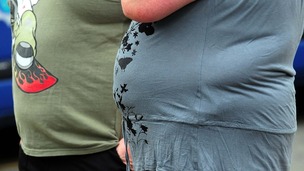 Obese people in Stoke-on-Trent will receive motivational text messages to encourage them to lose weight, the city council has revealed.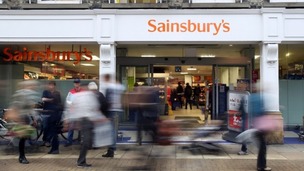 Twelve of Britain's largest food manufacturers have agreed to reduce the amount of saturated fat in some products.
Live updates
Men are more likely to stick to a weight loss regime, despite fewer of them trying to lose pounds in the first place, an analysis of international obesity studies has found.
Watch: Tonight: The Diabetes Epidemic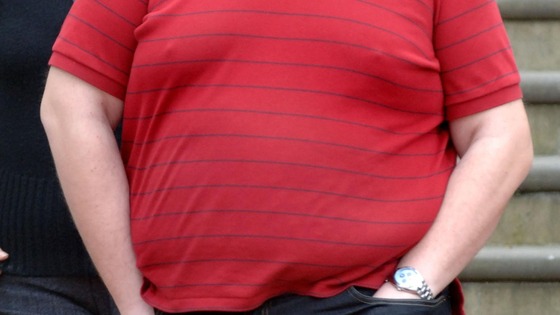 Middle-aged men will choose to lose weight once a health risk is established, welcome the moral support of other men in weight-loss programmes and prefer "business-like" language and tactful humour.
Researchers from the universities of Aberdeen, Bournemouth and Stirling analysed evidence from around the world involving more than 15,000 men gathered from weight loss trials and studies.
Chief investigator Professor Alison Avenell, a clinician from the Health Services Research Unit at the University of Aberdeen, said:
"More men than women are overweight or obese in the UK, but men are less likely to see their weight as a problem and engage with weight-loss services, even though obesity increases the risk of many serious illnesses such as coronary heart disease, type 2 diabetes and osteoarthritis."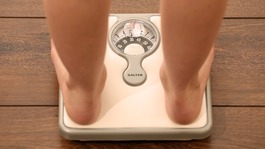 The boy has reportedly reached a weight of 15 stone, despite his Dad saying his favourite snack is steamed broccoli.
Read the full story
Advertisement
More must be done to tackle the rising number of overweight "sumo babies", experts have said.
The number of larger-than-average newborns has been increasing since the 1960s because of the rising number of overweight and obese pregnant women, the National Obesity Forum said.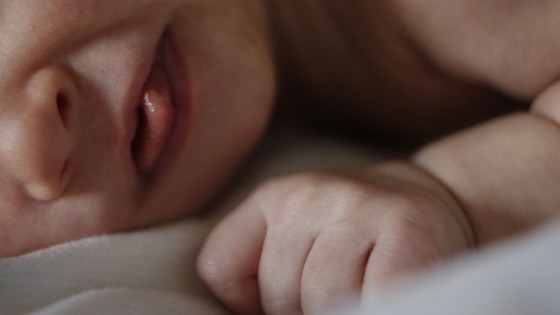 The average weight of a newborn is 7lb 4oz for a girl and 7lb 8oz for a boy, but figures obtained by The Sun found that almost a third of maternity wards have delivered babies weighing more than 12lb in the last year.
"It is a direct consequence of women going into pregnancy overweight and obese and thereby producing large babies. Unfortunately there is this old habit of 'eating for two'," Tam Fry of the National Obesity Forum said.
Sleeping with too much light in the room increases the risk of obesity in women, research has found.
Greater exposure to light at night raised both Body Mass Index (BMI) and waist size in more than 113,000 women, the Breakthrough Generations Study found.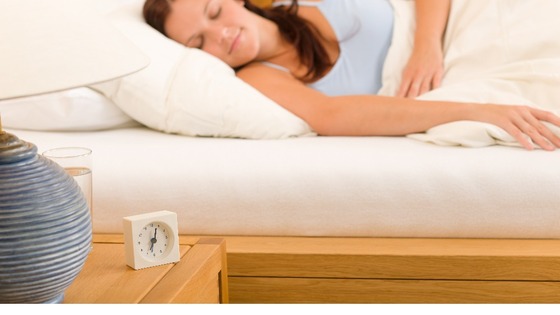 The British study followed the women for 40 years in an attempt to identify root causes of breast cancer. Obesity is a known risk factor for the disease.
"Metabolism is affected by cyclical rhythms within the body that relate to sleeping, waking and light exposure.The results open up an interesting direction for research," Professor Anthony Swerdlow, from The Institute of Cancer Research in London, said.
Losing 3% bodyweight can 'have significant effects' for obese
A woman who lost 17 stone with a slimming club paid for by the NHS has told Good Morning Britain how the plan helped get her life back on track.
Kim Freshwater, 45, had tried "traditional methods" like slimming shakes to no avail before approaching her GP who referred her to Slimming World.
"It is a healthy eating plan for life. It is not a diet. Nothing is forbidden, because that for me, if someone told me something is forbidden, I would obsess about that."
Losing 3% bodyweight can 'have significant effects' for obese
Losing weight "takes resolve" and "encouragement" and the NHS needs to take into account how much of a struggle it can be to diet down to a healthy BMI.
Professor Mike Kelly, director of the centre for public health at Nice, explained:
It is not something where you can just wake up one morning and say 'I am going to lose 10lbs' - it takes resolve, it takes encouragement, and one of the things about involvement in these programmes is the mutual support from others who try to do the same thing seems to be hugely helpful from a motivational point of view.

It is not just a question of 'for goodness sake pull yourself together and lose a stone' - it doesn't work like that, what we are trying to acknowledge here is the reality that people carrying excess weight face.
– Professor Mike Kelly
Advertisement
Losing 3% bodyweight can 'have significant effects' for obese
The NHS is recommending obese or overweight people try to lose 3% of their bodyweight if they want to see significant beneficial effects, according to new guidelines.
Read: Tesco bans sweets from check-outs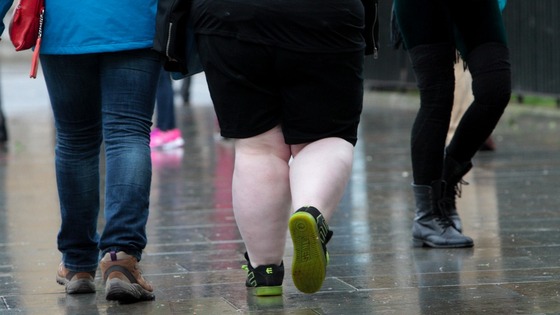 The National Institute for Health and Care Excellence (Nice) also recommended taking a "respectful and non-judgemental" approach to tackling obesity and warned against stigmatisation.
There was "no magic bullet" to the "complex" problem of obesity, Nice said, and they recognised the struggles many people faced in trying to keep their weight down.
It said evidence showed that an effective weight loss programme where participants receive support from "buddies" and advice on lifestyle and behavioural changes can lead to an average 3% weight loss, which if kept off for the long term, will have beneficial health effects.
Read: Medical Chief: Being overweight becoming seen as normal
New research suggests polar bears' genes may hold the answer to fighting heart problems linked with obesity in humans.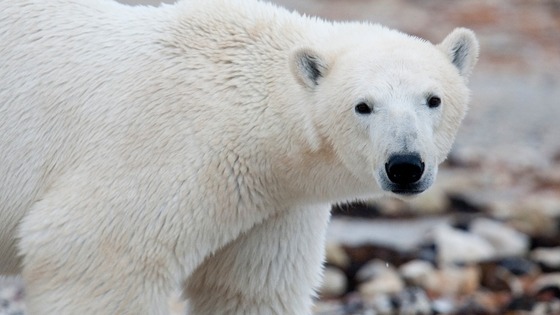 Scientists believe the bears' genetic make-up has adapted so that they can eat a diet containing very high levels of fat without any sign of heart disease.
Lead researcher Professor Rasmus Neilsen, of the University of California at Berkeley, said learning more about the bears' DNA may allow scientists "to modulate human physiology down the line".
Physical inactivity responsible for '37,000 premature deaths'
Lack of exercise has become such a health issue that it require "immediate national attention and urgent action", the former head of the London Organising Committee for the Olympic Games has said.
Double Olympic gold medallist Lord Sebastian Coe said:
Not many people are aware that physical inactivity currently accounts for nearly one-fifth of premature deaths in the UK.

With projections showing that inactivity levels are due to increase by a further 15% by 2030 there is no doubt that the issue requires immediate national attention and urgent action.

The report from the All-Party Commission on Physical Activity represents a true shift in how governments, NGBs, corporations, and the civil sector can work together in shaping the world's perception of sport and physical activity.
– Lord Sebastian Coe

Read: 'Teach physical literacy' to tackle inactivity, say MPs
Physical inactivity responsible for '37,000 premature deaths'
Schools are being urged by MPs to teach physical literacy to youngsters so they avoid developing health problems through inactivity in later life.
A report from a cross party group of MPs also recommended:
Redirecting investment in transport networks toward walking and cycling schemes.
Encourage employers to allow their workers to be active while at work.
Load more updates
Back to top