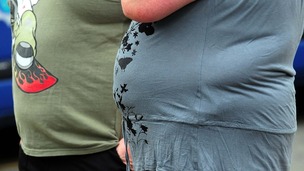 Obese people in Stoke-on-Trent will receive motivational text messages to encourage them to lose weight, the city council has revealed.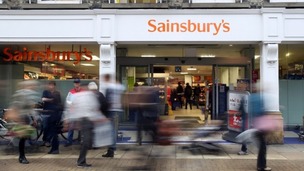 Twelve of Britain's largest food manufacturers have agreed to reduce the amount of saturated fat in some products.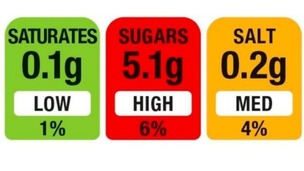 A new food labelling system will be adopted by all supermarkets and some producers to encourage healthy eating. But should it be voluntary?
Live updates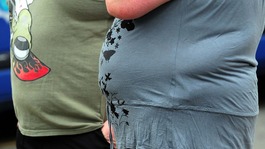 Obese people in Stoke-on-Trent will receive motivational text messages to encourage them to lose weight, the city council has revealed.
Read the full story
Two million people in England 'eligible for weight-loss surgery'
Researchers, who examined the health of nearly 9,500 people, acknowledged the huge financial implications for the NHS if treatments were carried out in such greater numbers.
According to NHS guidelines, weight loss surgery may be offered to those whose morbid obesity could kill them, or to people who are morbidly obese and who have a serious condition such as type 2 diabetes or high blood pressure that could be improved if they lost weight.
The study found that those meeting the criteria for bariatric surgery were more likely to be women, retired with lower educational qualifications and of lower socio-economic status.
Several factors contributed to surgery rates being so low, the study found:
Those with greatest need for surgery were more often in the lowest socio-economic groups, who are least likely to use healthcare services.
Patients' awareness of the possibility of surgery and their commitment to make the necessary lifestyle changes prior to the treatments may also be barriers, researchers said.
Doctors might not be correctly identifying or referring those eligible, and service provision may also be insufficient.
Advertisement
Two million people in England 'eligible for weight-loss surgery'
More than two million adults in England could be eligible for weight loss surgery, according to research.
Some 8,000 people receive bariatric surgery each year, but researchers from Imperial College London say more than 5% of adults would qualify, more than 2.1 million people.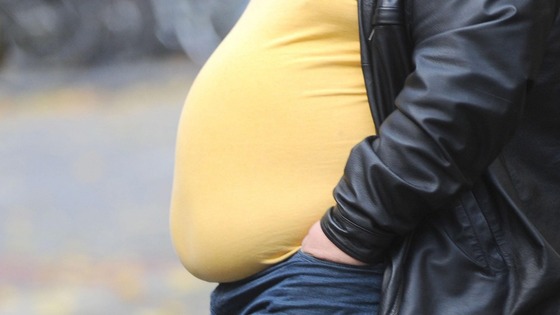 Operations for weight loss such as the fitting of a gastric band or gastric bypass surgery, is currently available on the NHS to treat those with potentially life-threatening obesity.
The study, published in the Journal of the Royal Society of Medicine, found that despite evidence of the cost-effectiveness of weight loss surgery, surgery rates were estimated to be a third of the NHS's benchmark rate.
The number of people eligible for surgery "far exceeds" the estimated number of people having procedures.
Lord Tebbit has blamed the rise in obesity on people who "stuff themselves silly" with food.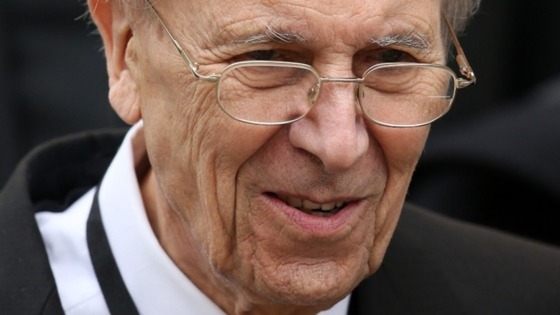 During question time in the House of Lords, the Tory former Cabinet minister criticised people for eating "rubbish" foods.
He told peers: "People ought to know that if they stuff themselves silly with high calorie rubbish foods they will get fat."
He also encouraged people to take more responsibility for what they eat.
In response the Health minister Earl Howe said: "You are absolutely right to place your finger on this central point that it is in the end up to individuals themselves to take responsibility for their own state of health."
Obesity crisis 'underestimated'
A 23-stone woman explained to Daybreak how her obesity has affected her life.
Helen Jobson was bullied at school for "being big" and has been warned about her size by "every single doctor" she has visited.
"Being overweight has affected my life - obviously medically, health wise, my children as in, I can't do the things I want to do because I get out of breath."
Read more: Calls for action to avoid 'doomsday' obesity crisis
Obesity crisis 'underestimated'
Experts are calling for hard hitting campaigns to tackle the UK's obesity crisis, to avoid surpassing the "doomsday scenario" that estimated that half of the population will be obese by 2050.
Read: UK's obesity epidemic 'underestimated'
Professor David Haslam, chairman of the National Obesity Forum, said:
We're now seven years on from the Foresight Report. Not only is the obesity situation in the UK not improving, but the doomsday scenario set out in that report might underestimate the true scale of the problem.
There needs to be concerted action. There is a lot more we can be doing by way of earlier intervention and to encourage members of the public to take sensible steps to help themselves - but this goes hand in hand with government leadership and ensuring responsible food and drink manufacturing and retailing.
We need more proactive engagement by healthcare professionals on weight management, more support and better signposting to services for people who are already obese, and more importance placed on what we drink and how it affects our health.

We've seen hard hitting campaigns against smoking and it's time to back up the work that's already being done with a similar approach for obesity.
Advertisement
Obesity crisis 'underestimated'
GPs should discuss weight management with their patients and should routinely measure children's height and weight as part of an effort to begin to tackle the UK obesity crisis, experts said.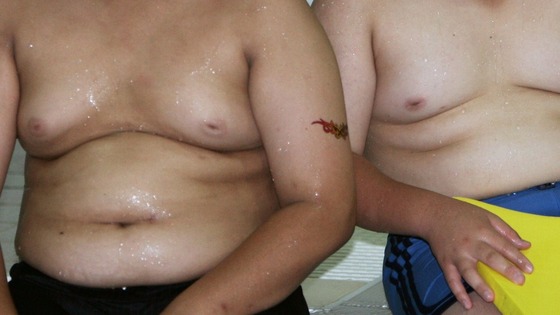 Read: UK's obesity epidemic 'underestimated'
A report by the National Obesity Forum called for the government to do more to prevent the "doomsday scenario" set out in a 2007 report that predicted 50% of the population will be obese being surpassed.
Obesity crisis 'underestimated'
Predictions that half the British population will be obese by 2050 "underestimate" the scale of the obesity crisis, new research by the National Obesity Forum suggests.
The UK is in danger of surpassing predictions of a 2007 report which estimated that 50% of the nation would be obese by 2050, the body said.
Fruit juice contains so much sugar it should be taxed, the government's leading adviser on obesity has warned.
According to the Sunday Times (£), Susan Jebb said she had stopped drinking orange juice and warned others to dilute it or "wean" themselves off it.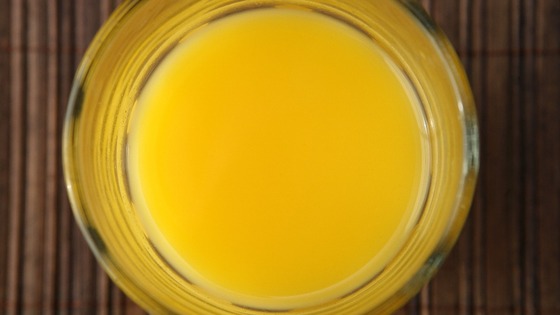 "I would support taking it out of the five-a-day guidance," she said. "Fruit juice isn't the same as intact fruit and it has got as much sugar as many classical sugar drinks.
"It is also absorbed very fast so by the time it gets to your stomach your body doesn't know whether it's Coca-Cola or orange juice, frankly".
Read: Health experts call for clamp down on 'hidden sugars' in food
A third of adults in world 'are overweight or obese'
A report by the Overseas Development Institute has found that over-consumption of food linked to increased prosperity in the developing world was largely behind the growing obesity crisis.
According to the report:
The percentage of adults who were overweight or obese grew from 23% to 34% between 1980 and 2008
Some 904 million people in developing countries were classed as overweight or obese in 2008, almost four times the 250 million in 1980
The number of people who were overweight or obese in high-income countries increased by 1.7 times over the same period
At the same time, under-nourishment is still a problem for hundreds of millions of people
Load more updates
Back to top