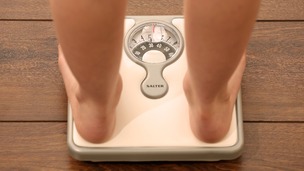 The boy has reportedly reached a weight of 15 stone, despite his Dad saying his favourite snack is steamed broccoli.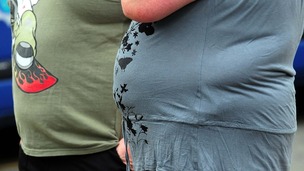 Obese people in Stoke-on-Trent will receive motivational text messages to encourage them to lose weight, the city council has revealed.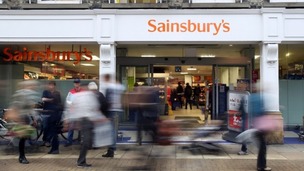 Twelve of Britain's largest food manufacturers have agreed to reduce the amount of saturated fat in some products.
Live updates
Physical inactivity responsible for '37,000 premature deaths'
Lack of physical activity and the 37,000 deaths it is believed to cause each year have been highlighted in a parliamentary report.
Read: Medical chief: Being overweight becoming seen as normal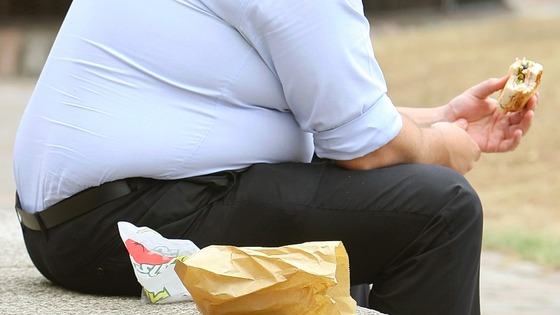 Read: Diabetes cases in the UK 'jump' in a year to to £3.2m
The All Party Commission on Physical Activity has warned that over half of all adults do not get the minimum amount of exercise recommended by experts.
Adults need a minimum two-and-a-half hours exercise every week, according to all four of the UK's Chief Medical Officers.
In a report titled Tackling Physical Inactivity published today, the commission claims that up to 37,000 lives are lost prematurely every year because of a lack of exercise.
The commission, which includes paralympian Baroness Tanni Grey-Thompson, calls for a cross party five-year "national action plan" to help combat inactivity.
Read: Two million people in England 'eligible for weight-loss surgery'
Medical chief: Being overweight becoming seen as normal
England's Chief Medical Officer has warned expanding waistlines have become normal and a tax on sugar may be needed to help the nation lose weight.
ITV News reporter Lewis Vaughan Jones reports:
Advertisement
Medical chief: Being overweight becoming seen as normal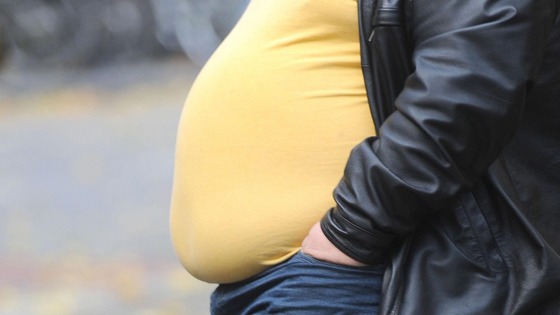 Being overweight or obese is in danger of becoming seen as normal, the Chief Medical Officer for England has warned.
Dame Sally Davies said she was "increasingly concerned that society may be normalising being overweight".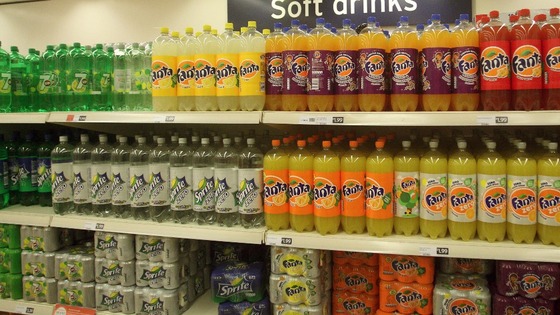 Her annual report on the state of the nation's health said excessive consumption of sugar, particularly in soft drinks, was one of the factors behind rising obesity.
Dame Sally is calling on food and drink manufacturers to tweak their products so they have less added sugar.
She also said a 'sugar tax' may need to be considered if the industry's efforts to make products healthier are not successful.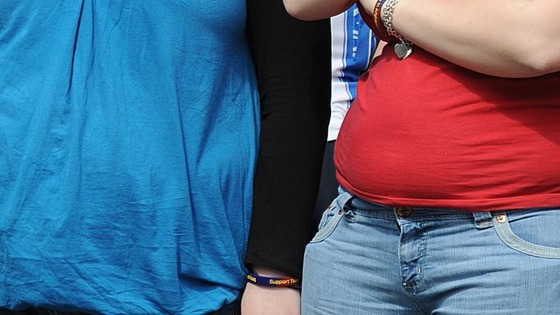 A new study has claimed to have discovered a link between obesity and lower academic achievement among teenage girls.
The research found that girls who were obese at the age of 11 had lower attainment at ages 11, 13 and 16 when compared to those of a healthy weight.
Adolescent girls who were obese were found to achieve grades "lower by an amount equivalent to a D instead of a C", researchers said. The study found no similar link among boys of the equivalent age.
The research, carried out by Dundee, Strathclyde, Georgia and Bristol universities was published in the International Journal of Obesity and claims to be the most comprehensive of its kind.
Medical chief: May need sugar tax to tackle obesity
Shadow public health minister Luciana Berger wrote on Twitter:
Sugar tax is not fair.Most senior health officials clearly in despair at collapsing Responsibility Deal & Ministers caving into big business
Chief Medical Officer's sugar tax call is a clear sign the Govt's flagship public health policy is failing people across the country
Read: Medical chief says may need sugar tax to tackle obesity
Medical chief: May need sugar tax to tackle obesity
Britain has "normalised being overweight" and needs to get a tough grip on the UK's sugar addiction, the chief medical officer has told MPs.
Speaking at the health select committee, Professor Dame Sally Davies warned promoting physical education would not be enough to solve the obesity crisis.
I worry that we have re-sized a women's dress size so that a size 14 now was a size 12 when I was student. We have normalised being overweight.

We have to find a new way - not of ostracising people who are obese and making them feel bad about themselves - but somehow of helping them to understand this is pathological and will cause them harm.

We have a generation of children who because they are overweight and lack activity may not live as long as my generation; they will be the first generation who will live less.
– Professor Dame Sally Davies
Advertisement
Medical chief: May need sugar tax to tackle obesity
ITV News readers have spoken overwhelmingly against the suggestion of a 'sugar tax', made by England's chief medical officer in response to the country's obesity crisis.
At the time of writing, not a single response on Twitter or the ITV News Facebook page has supported the idea floated by Dame Sally Davies.
Aren't the public ever going to be allowed to be responsible for their own health? I am getting so fed up with being told what I can and can't eat.
– Steffie Hilgers
The government should focus on making healthy food cheap and stop food prices rocketing.
– Lucy Taylor
I actually think medical "experts" are a bigger threat to personal freedoms than the police, secret services, GCHQ, etc.
– Iain Gold
Medical chief: May need sugar tax to tackle obesity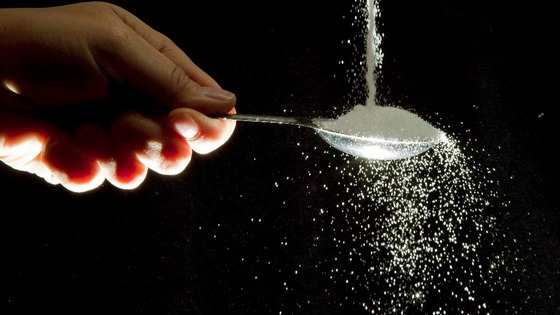 A "sugar tax" may be inevitable if the government cannot take strong action to reduce levels in food and drink, England's chief medical officer has warned.
Speaking to MPs this afternoon, Dame Sally Davies said that she expected research to show that "sugar is addictive".
Dame Sally told the House of Commons health committee that the government must be "strong" with food and drink manufacturers, as they wouldn't cut sugar levels themselves.
Until then, she warned: "We may need to move toward some kind of sugar tax, but I hope we don't have to."
In October, experts from Oxford and Reading universities argued a 20% tax on sugary drinks would cut the number of overweight people in the UK by 285,000.
Almost two-thirds of adults in England overweight
Public Health England has released England-wide data of the country's obesity crisis. Here are the areas of England with the lowest overweight and obesity levels.
In Kensington and Chelsea 45.9% of adults are obese or overweight.
Tower Hamlets 47.2%
Richmond upon Thames 47.6%
Hackney 48.7%
Brighton and Hove 49.2%
Hammersmith and Fulham 49.7%
Camden 50.1%
Lambeth 51.8%
Wandsworth 52.2%
Westminster 52.6%
Almost two-thirds of adults in England overweight
Obesity data from Public Health England is "scaremongering" and is complicit with a wider attempt to belittle fat people, a body image campaigner told Daybreak.
Fatima Parker from the International Size Acceptance Society said the weight loss industry had a lot to gain from data that painted obesity as a national problem.
"By belittling fat people....by stigmatising us, they will scare you, who are thin. Be careful! You will be treated that way."
Load more updates
Back to top