Live updates
Occupy London's anniversary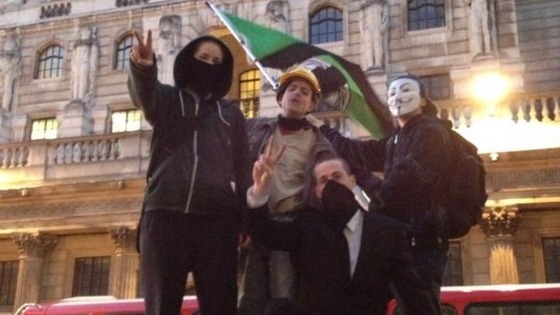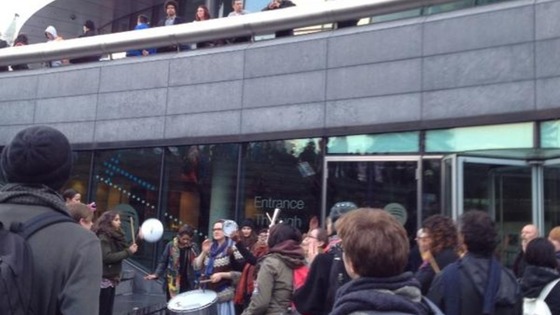 Occupy London's anniversary
As Occupy London celebrates its first anniversary, Peter Dombi from the movement explains it still has "a long way to go".
Advertisement
Occupy London's anniversary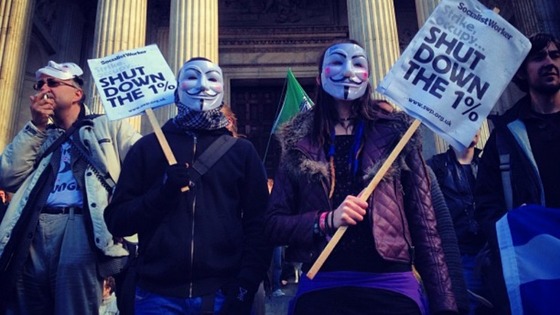 Campaigners are marking first anniversary of the beginning of the Occupy London movement by staging a demonstration outside St. Paul's Cathedral.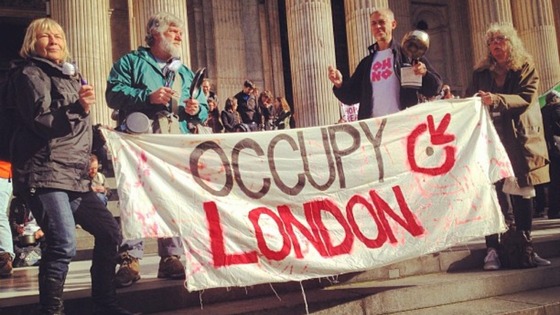 Last year hundreds of people set up camp outside the cathedral after they were prevented from entering nearby Paternoster Square, where the London Stock Exchange is located.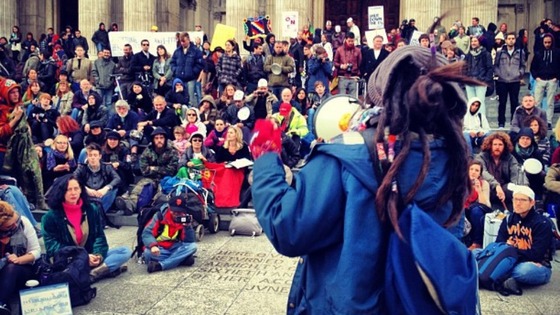 Occupy London activist Ronan McNern said, "Today really is not about disrupting normal people but letting normal people know a certain class of society are benefiting off the back of them".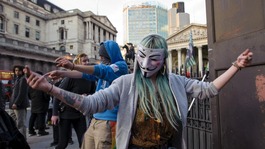 Eleven people have been arrested after anti-capitalism protesters from the Occupy movement began a new protest in London.
Read the full story
Anti-capitalism protesters from the Occupy movement have pitched tents outside the Bank of England, they said tonight.
A spokesman for the movement said they had set up around 10 tents outside the banking institution and were deciding whether to defy police orders to leave the site.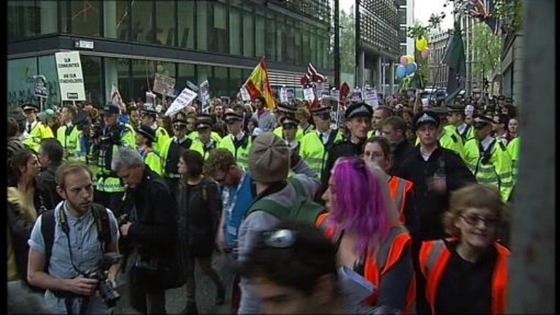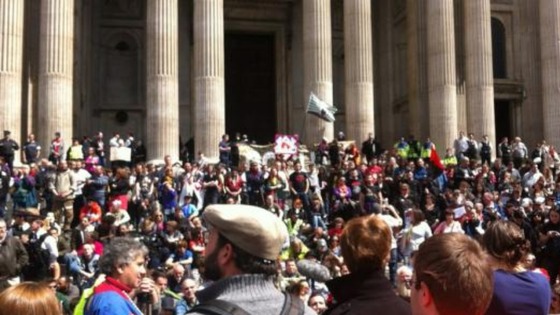 Anti-capitalist protesters from the Occupy movement have begun an new protest in the City of London.
It is part of a global day of action which will see thousands of people rally in cities including Moscow, New York, Athens and Madrid say organisers.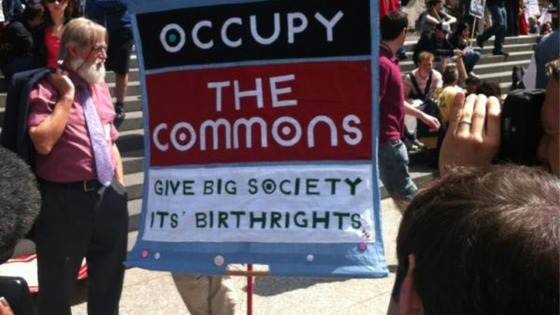 Advertisement
London Stock Exchange protest
Those who remained within the square after the half hour police warning were told they faced arrest if they refused to leave the area immediately.
Activist Tanya Paton, 40, from Halstead in Essex, walked away from the protest some minutes earlier saying protesters were "delighted" to have briefly set up camp in Paternoster Square.
As long as the Government continues to serve the super-rich, we are going to continue to fight and try and change things.
Musician Denis Fernando, 36, from Wembley, north west London, promised further action, adding: "We are the first green shoots of what's going to be a very long spring."
Most demonstrators were cleared from the square at around 10.30pm. A group remained sitting on the ground surrounded by police.
London Stock Exchange protest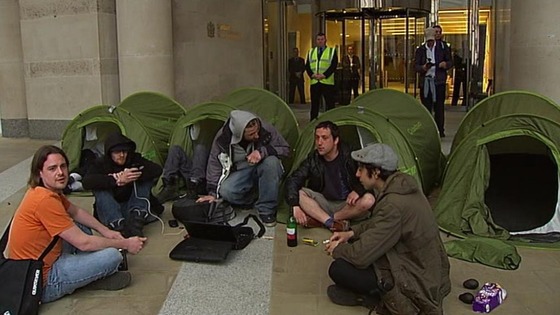 Protest group Occupy London spent the afternoon setting up tents and hanging banners and posters across Paternoster Square: the area outside the London Stock Exchange.
City of London Police have now cordoned off the area, and only a handful of protesters remain inside.
Others were given 30 minutes to remove themselves, or face arrest.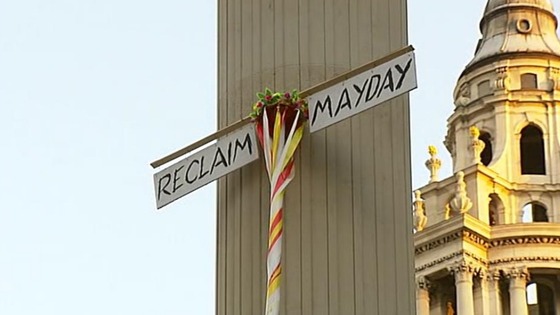 London Stock Exchange protest
The majority of protesters have left Paternoster Square as police 'containment' has moved in.
About six protesters remain sitting in the middle of the square in an act of defiance.
London Stock Exchange protest
Protesters outside the London Stock Exchange have been told by police they must leave Paternoster Square as they are "causing a serious disruption to the life of the community" and their continued presence is against the law.
If they remain on the square they will be in breach of section 14 of the Public Order Act, according to police.
Our reporter Martha Fairlie is at the scene and says several protesters are now sitting down, whilst others have started to evacuate.
Load more updates
Back to top