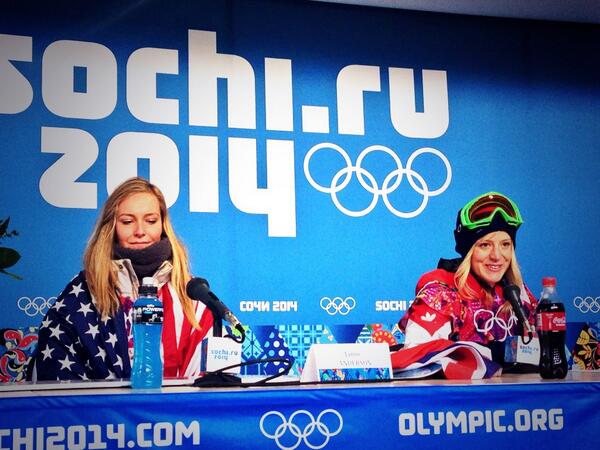 Advertisement
Team GB's first medal at the Sochi Games will be presented to Jenny Jones this afternoon.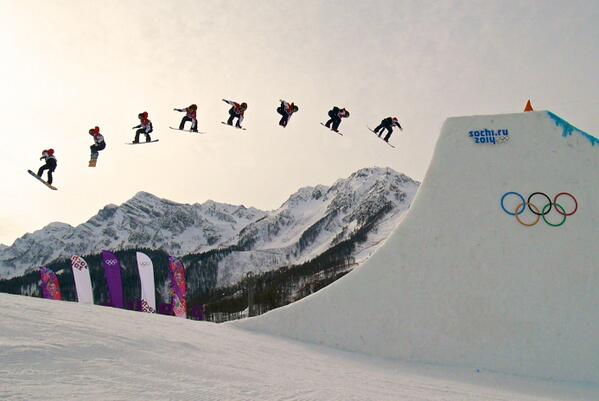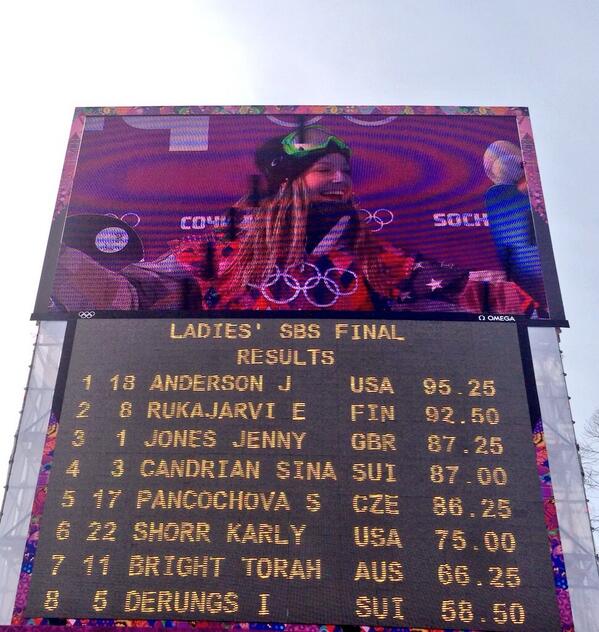 The USA have won gold in both the men and women's snowboard slopestyle. Team GB's Jenny Jones came third, winning the bronze.
Wimbledon champion Andy Murray has said he hopes that "everyone else fails" before Team GB's Jenny Jones won a bronze medal in the snowboarding heat at the Sochi Winter Olympics.
Jenny jones! Is it wrong to hope everyone left falls?
Advertisement
Team GB's Jenny Jones has won Britain's first medal at the Sochi Olympic Games.
She came third in women's snowboarding slopestyle, taking the bronze medal.
She has taken Britain's first Olympic medal on snow.
Gay rights campaigners have staged protests around the world against Russia's new anti-gay propaganda laws with less than forty eight hours to the Winter Olympics in Sochi.
The International Olympic Committee (IOC) are complicit in one of Russia's anti-gay measures because they are have "gone along" with the banning of an LGBT "social meeting space", according to a leading gay rights campaigner.
Peter Tatchell told Daybreak the IOC had "allowed the ban to stand" while claiming they were anti-discrimination.
The President of the International Olympic Committee Thomas Bach has accused world leaders of using the Winter Olympics in Sochi as a political platform "on the backs of the athletes" and snubbing the Games without even being invited.
In a hard-hitting speech, Bach called out politicians for using the Olympics to make an "ostentatious gesture" serving their own agendas.
His comments appeared to be directed at US President Barack Obama and European politicians who have taken stands against Russia's law banning gay "propaganda" among minors.
The Olympics should not be "used as a stage for political dissent or for trying to score points in internal or external political contests," Bach said.
"Have the courage to address your disagreements in a peaceful direct political dialogue and not on the backs of the athletes," he said at a ceremony attended by Russian President Vladimir Putin.
Load more updates