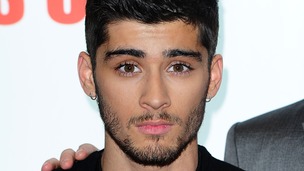 One Direction's Zayn Malik received death threats after pledging his support to the #FreePalestine campaign.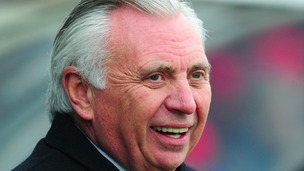 Doncaster's former chairman John Ryan is hopeful his takeover of the club with One Direction's Louis Tomlinson will be completed this week.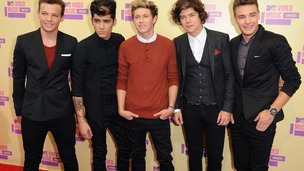 Liam Payne has apologised on behalf of his One Direction bandmates after two of the singers were filmed appearing to be smoking marijuana.
Live updates
1D fans 'offloading cut-price tickets after drug claims'
Worried parents have expressed concerns after a video surfaced online apparently showing One Direction member Zayn Malik smoking cannabis.
Some discussing the issue on parenting website Netmums said they feared their children would now think of drugs as "cool".
I have no idea how I am going to broach this subject with [my] 13 year old [...]

Tell me how I answer her questions later when she comes to me and says 'but 1D were doing it'.
– Suzi B
Don't really see it as a big deal to be honest. They were in Peru where it's not illegal to posses a small amount of cannabis (according to the article), so technically they weren't doing anything illegal.
– Natalie S
Not a big deal and I do think that there nothing wrong with it HOWEVER they are role models to very very young children and as such think it's idiotic that this video has got out.

I know for a fact my 6 [year] old would think it was cool if she saw One Direction doing it!
– Donna E
1D fans 'offloading cut-price tickets after drug claims'
Parenting website Netmums has criticised "naive" One Direction star Zayn Malik after footage emerged appearing to show him smoking cannabis.
Nicola Lamond from the parenting site told ITV News: "Popstars doing drugs is nothing new – but when you market your music to pre-teen children, you take on real responsibility as a role model.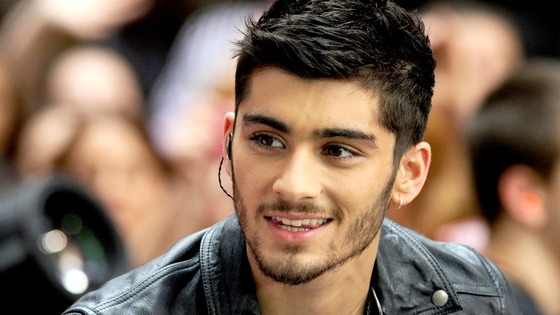 "Parents need to know their infant and junior age child's idol won't be caught out doing anything illegal or immoral."
"Perhaps he needs to do some work with a charity specialising in helping children overcome the harrowing effects of drug use in their family."
Advertisement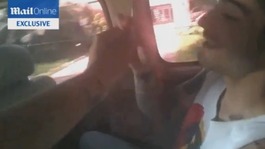 Members of boy band One Direction have been filmed smoking a rolled up cigarette and joking about cannabis.
Read the full story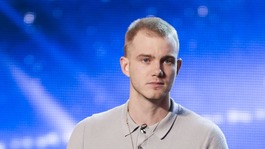 A unknown songwriter who wrote the Best Song Ever for One Direction will sing on tonight's Britain's Got Talent in a bid to become a star.
Read the full story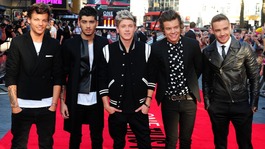 The UK's top music millionaires have been compiled for the new Sunday Times Rich List, but where did One Direction come?
Read the full story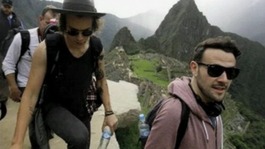 Harry Styles and Liam Payne took time out from their world tour to visit the 600-year-old Inca site in Peru.
Read the full story
Advertisement
Boyband One Direction have declared they are not splitting up. Instead they want to "release an album every year - year on year," according to member Liam Payne.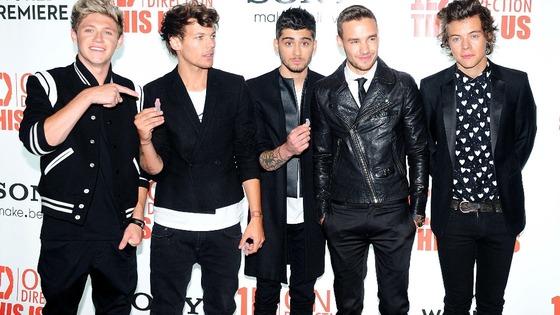 The band, Payne, Louis Tomlinson, Zayn Malik, Harry Styles and Niall Horan, who were brought together by Simon Cowell in the X Factor in 2010, are in Colombia to kick off an international tour after a three-month break and have started recording their fourth album.
Styles told the Sun on Sunday (£): "We always hear rumours about us splitting - but we're not", while Horan added: "We're here for as long as the fans want us."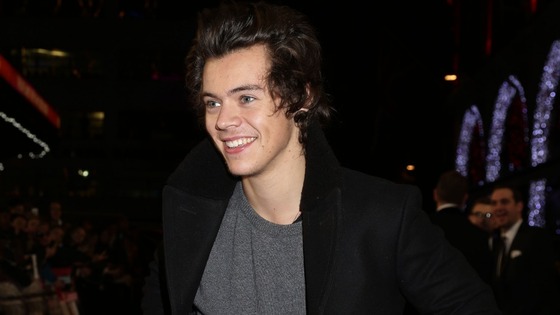 One Direction's Harry Styles has won permanent High Court orders against four members of the paparazzi in his legal battle to end the "crazy pursuit" of him.
The injunction prevents the photographers from pursuing the singer by car or motorcycle.
It also stops them from placing him under surveillance, loitering or waiting within 50 metres of his place of residence to monitor his movements or take photos of him.
His barrister told a judge in London today that four individuals had so far been identified since harassment proceedings were launched last year.
All four were handed permanent injunctions while efforts to identify others are ongoing.
In December, One Direction star Styles, now 20, went to court as a last resort after trying to persuade a number of photographers to stop their behaviour voluntarily.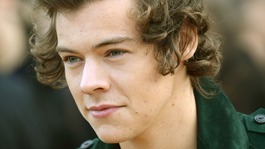 The birthplace of One Direction's Harry Styles has been named the least musical part of Britain - but where else makes the top 10?
Read the full story
Louis Tomlinson makes Doncaster Rovers debut
Calendar
Footage courtesy of Doncaster Rovers
Load more updates
Back to top