US comedian and talk show host Jimmy Kimmel is to host the 2017 Oscars ceremony, according to reports.
Read the full story ›
Star Wars actor John Boyega, Luther star Idris Elba and rapper Ice Cube are among 683 people who have been invited to join.
Read the full story ›
Advertisement
The former US soldier won a best supporting actor Oscar for pummeling Paul Newman before earning deadpan laughs alongside Leslie Nielsen.
Read the full story ›
Dustin Lance Black hit out at Smith on Twitter after the singer wrongly suggested he was the first openly gay man to win an Oscar.
Read the full story ›
The Revenant winner joked about his previous snubs by the Academy with the woman who etched his award at the Governors Ball.
Read the full story ›
Here are 10 things you might have missed at last night's star-studded Oscar ceremony last night.
Read the full story ›
Advertisement
British actor Mark Rylance has told ITV News he considered not coming to the Oscars - even though he ended up winning.
Rylance was among a host of Brits taking home a gong from the ceremony, with his award for best supporting actor in Cold War drama Bridge of Spies.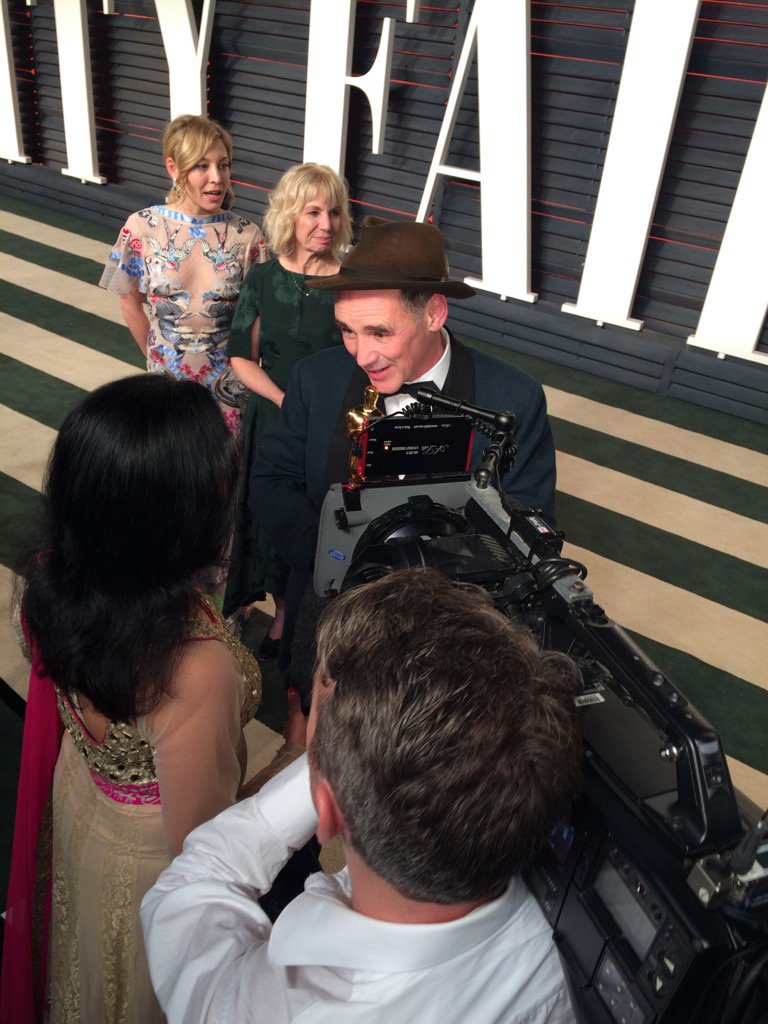 He spoke to ITV News Correspondent Nina Nannar after he surprised many by beating Sylvester Stallone to the prize.
The British musician cited Ian McKellen's statement that the Academy had never recognised an openly star - but is he right?
Read the full story ›
Leonardo DiCaprio has finally won an Oscar after being nominated for an award six times - and the internet couldn't be happier for him.
Read the full story ›
Leonardo DiCaprio used his Oscars acceptance speech to highlight the issue of climate change.
It proved sixth time lucky for the Hollywood star, who had repeatedly lost out on his five previous nominations.
He took home the coveted Best Actor gong for his role in The Revenant - a film, he said, about man's relationship with nature.
Our production needed to move to the southern tip of this planet just to be able to find snow.

Climate change is real, it is happening right now - it is the most urgent threat facing our entire species and we need to work collectively together and stop procrastinating.
– Leonardo DiCaprio
Load more updates