Matthew McConaughey has won the Best Actor in a Leading Role Oscar for Dallas Buyers Club.
Cate Blanchett has won the Oscar for Best Actress in a Leading Role for Woody Allen's film Blue Jasmine.
Advertisement
Alfonso Cuaron has won the Best Director Oscar for the film Gravity, starring Sandra Bullock and George Clooney.
A selfie taken by Oscars host Ellen DeGeneres has become the most retweeted Twitter post of all time.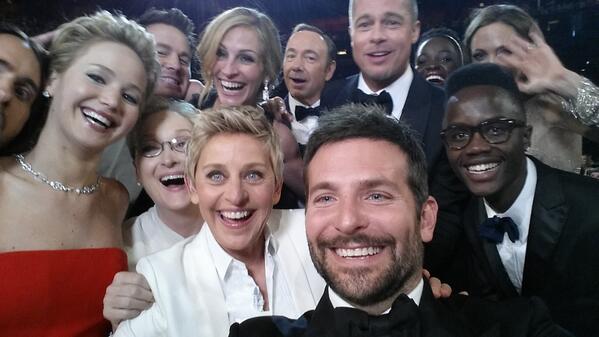 Surrounding herself with a plethora of stars, including Bradley Cooper, Jennifer Lawrence, Brad Pitt and Kevin Spacey, DeGeneres said she was hoping to make the picture the most retweeted ever.
Just over an hour after posting the picture it had been retweeted 1,487,591 times and favourited 825,602 times making it the most popular tweet ever.
Brad Pitt, Meryl Streep and Chiwetel Ejiofor were among the stars that got stuck into some pizza during the Oscars.
Host Ellen DeGeneres brought in a pizza delivery guy and offered the tasty treat to the star-studded audience, who gladly got involved.
Advertisement
Lupita Nyong'o has been awarded the Best Supporting Actress Oscar for her role in 12 Years a Slave.
Nyong'o ended her acceptance speech by saying, "No matter where you are from, your dreams are valid".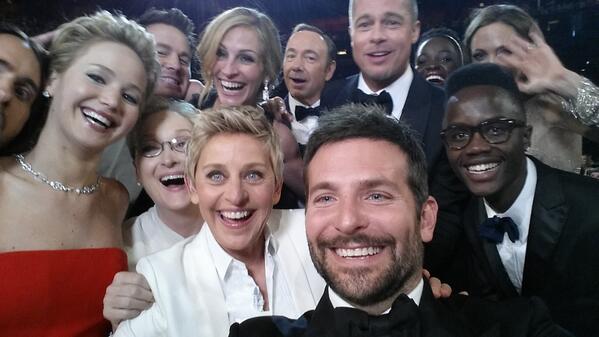 Director Malcolm Clarke, who now lives in Canada but learned his trade at the BBC and Granada, dedicated the win to her "extraordinary capacity for joy and her amazing capacity for forgiveness".
Disney's Frozen has won the Oscar for Best Animated Film.
Load more updates