US Vice-President Joe Biden urged the crowd at the Oscars to take a stand against sexual assault on college campuses.
The politician was greeted with a standing ovation as he walked on stage, going on to introduce Lady Gaga's performance of her song Til It Happens to You.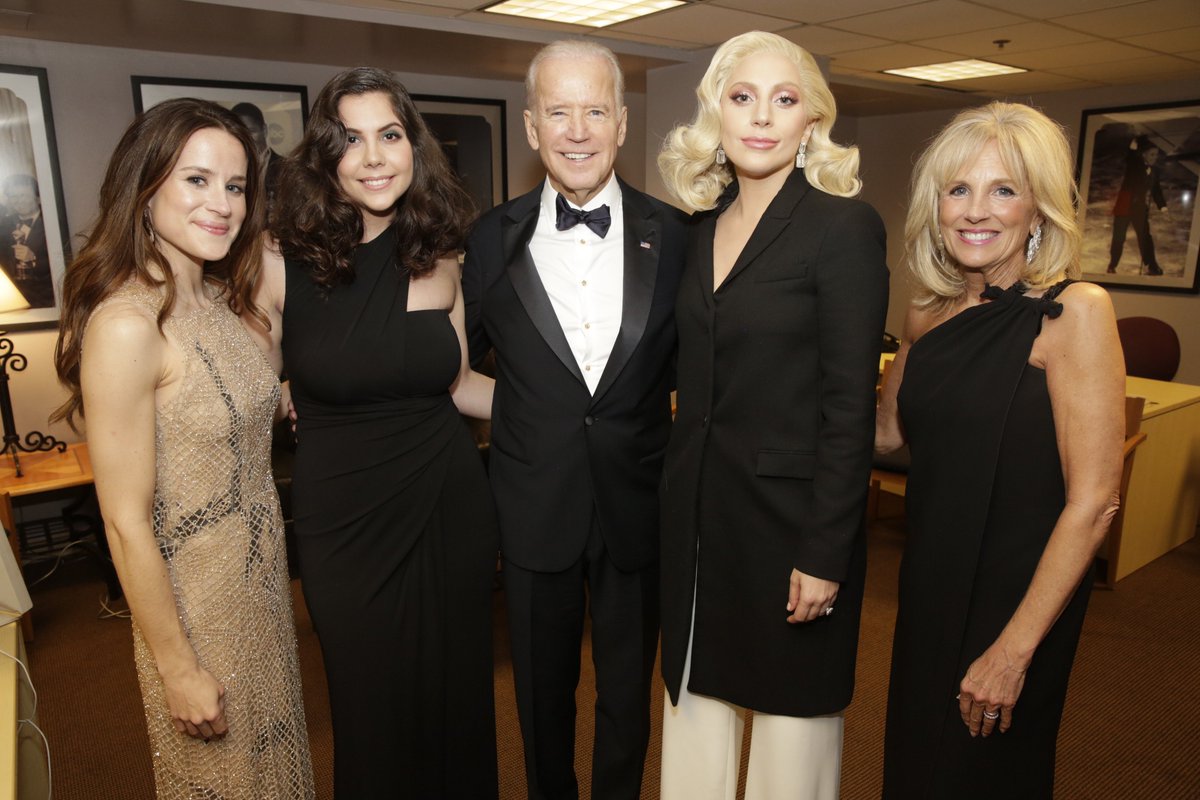 The Oscar for Best Original Score has gone to for Ennio Morricone for The Hateful Eight.
The other nominations were:
Bridge of Spies
Carol
Sicario
Star Wars: The Force Awakens
Advertisement
Lady Gaga used the run up to her Oscars performance to tweet her support for Kesha following her legal drama.
The singer, who performed her Oscar-nominated song Til It Happens to You from The Hunting Ground, also Instagrammed this picture from the event.
Sorry, this content isn't available on your device.
The Oscar for Best Foreign Language Film has gone to Son of Saul, directed by László Nemes.
The other nominations were:
Embrace of the Serpent
Mustang
Theeb
A War
The Oscar for Best Short Live Action Film has gone to Stutterer's Benjamin Cleary and Serena Armitage.
The other nominations were:
Ave Maria
Day One
Everything Will Be Okay (Alles Wird Gut)
Shok
Actors, directors, singers and comedians all took to Twitter to praise Chris Rock for his "hysterical" opening monologue.
Read the full story ›
Advertisement
Amy - the biopic on the life of Amy Winehouse - has won the Oscar for Best Documentary Feature Film.
Asif Kapadia and James Gay-Rees collected the award.
The other nominations were:
Cartel Land

The Look of Silence

What Happened, Miss Simone?

Winter on Fire: Ukraine's Fight for Freedom
The Oscar for Best Documentary Short Film has gone to Sharmeen Obaid-Chinoy for A Girl in the River: The Price of Forgiveness.
The film followed a girl who survived an honour killing by her father, who shot her in the head and threw her body in a river.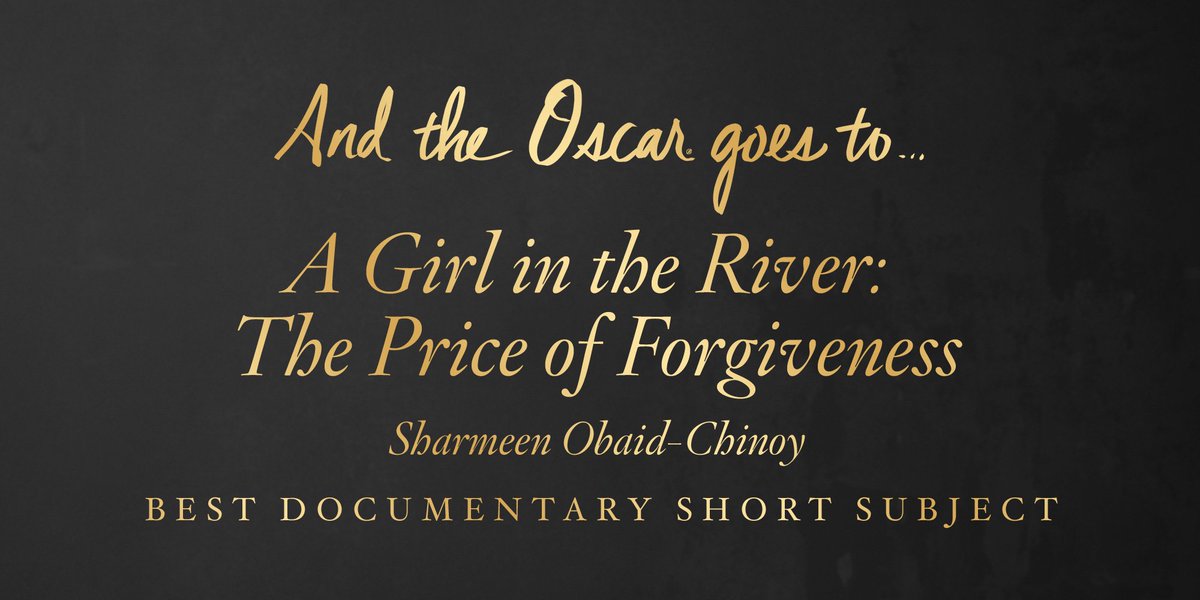 The other nominations were:
Body Team 12
Chau, beyond the Lines
Claude Lanzmann: Spectres of the Shoah
Last Day of Freedom
Oscars host Chris Rock used the opportunity of having some of the highest paid actors in the world to sell his daughters' Girl Scout Cookies.
"Are you going to deny my princesses some cookies?" he asked the audience to much applause.
"Get that money girls, make that money", Rock said as the girls handed out the biscuits to stars including Kate Winslet and John Legend.
"Leo [DiCaprio], you made $30 million, come on!" he joked.
The Oscar for Best Supporting Actor has gone to Mark Rylance for his role in Bridge of Spies.
The other nominations were:
Christian Bale, The Big Short
Tom Hardy, The Revenant
Mark Ruffalo, Spotlight
Sylvester Stallone, Creed
Load more updates