Viola Davis has won the best supporting actress Academy Award for her role in Fences.
Davis won for her portrayal of a mother determined to hold her family together despite the rages of her husband, who is played by best actor nominee Denzel Washington.
The Oscar win comes in a role that Davis previously won a Tony Award for when she starred opposite Washington in a Broadway revival of "Fences."
The film is the first big-screen adaptation of an August Wilson play.
Davis said in her acceptance speech, "Here's to August Wilson who exhumed and exalted the ordinary people."
She also praised Washington and her parents, breaking down in tears.
Taking a swipe at Trump's comments, Kimmel said: "We're also here to honour the actors who seem great, but actually really aren't.
"And of all the 'great actors' here in Hollywood, one in particular has stood the test of time for her many uninspiring and overrated performances.
"Meryl Streep has phoned it in for more than 50 films over the course of her lacklustre career. This is Meryl's 20th Oscar nomination.
"Meryl, stand up if you would. Everybody, please join me in giving her a totally undeserved round of applause, will you? This highly overrated Meryl Streep everyone."
This year Streep is up for Best Actress for the film Florence Florence Foster Jenkins.
Advertisement
The Oscars host Jimmy Kimmel thanked President Donald Trump for making the Oscars appear less racist as he opened the 89th Academy Awards.
The talk show host said he knew the country was divided and he had been encouraged to say something that would unite people.
Opening the show, he said the ceremony was being watched around the world by "countries that now hate us".
He added: "The country is divided right now, I've been been getting advice that I need to say something to unite us.
"Let me say something. I can't do that. There is only one Braveheart in this room and he's not going to do that either."
He added: "I want to say thank you to President Trump. Remember last year when it seemed like the Oscars were racist? It's gone!"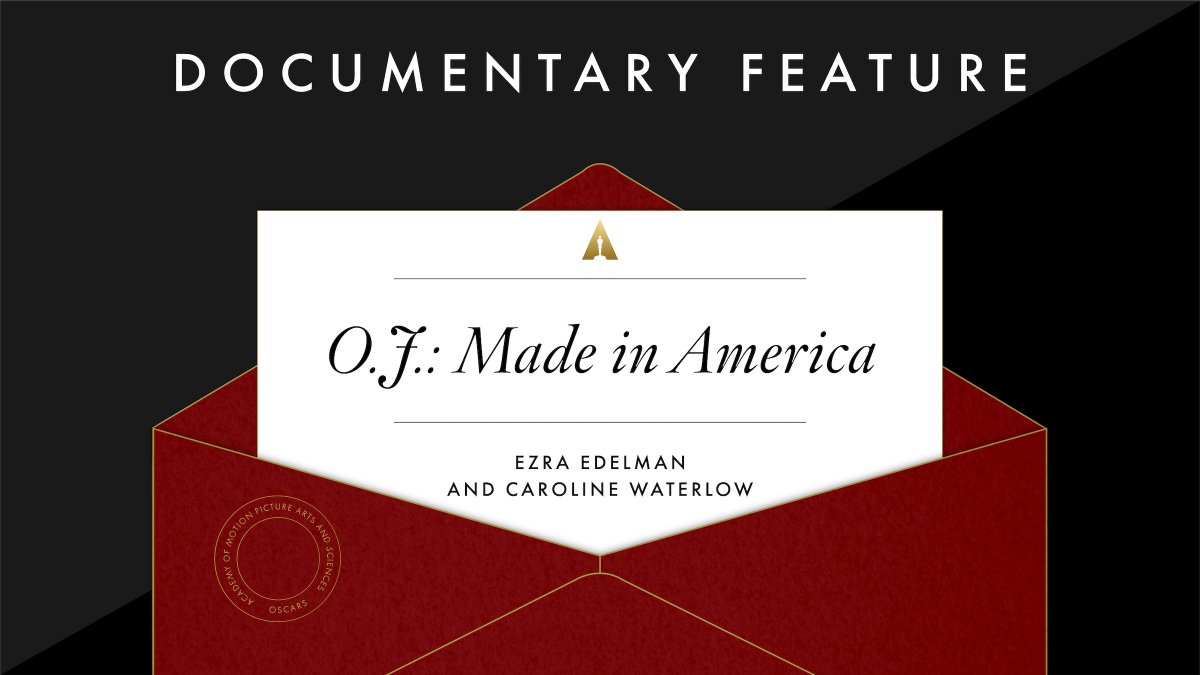 O.J.: Made In America, the eight-hour documentary about OJ Simpson, has won best feature-length documentary at the Academy Awards.
Director Ezra Edelman collected the gong paying tribute to murder victims Ron Goldman and Nicole Brown Simpson, saying: "I want to acknowledge that I wouldn't be standing here if it weren't for Ron Goldman and Nicole Brown.
"This is for them and their families. This is also for others who are the victims of violence, police brutality and racially motivated violence, this is for them and I'm honoured to accept it on all of their behalves."
Mahershala Ali has won the best supporting actor at the 2017 Academy Awards for Moonlight.
Ali has made Oscar history after becoming the first Muslim actor to win an Academy Award.
The 43-year-old won for his first Oscar-nominated role, in which he plays a Miami drug dealer who mentors a young boy who is being teased and bullied.
It has been a breakout year for Ali, who starred on the Netflix series "Luke Cage" and also had a role in another Oscar-nominated film, "Hidden Figures."
Ali paid tribute to his teachers and "Moonlight" director Barry Jenkins in his acceptance speech and thanked his wife, who gave birth to their daughter four days ago.
This year's Oscars is likely to be one of the most politically charged in the history of the Academy Awards.
Some stars including Ruth Negga, Karlie Kloss and Lin-Manuel Miranda, have arrived on the red carpet wearing blue ribbons supporting the American Civil Liberties Union.
The support shown through wearing the ribbons is in the wake of President Trump's controversial travel ban.
Others, including documentary nominee Ava DuVernay and best actor nominee Andrew Garfield, say art is inherently political and winners should express their feelings about the current political climate if they wish.
Advertisement
All eyes were on the stars as they arrived on the red carpet for the 89th Oscars. But who won in the fashion stakes?
Read the full story ›
The actress said the Chanel designer had ruined her Oscar night with his accusations she was being paid to wear another designer's dress.
Read the full story ›
From the time and place, to the nominees and host, as the statuettes are given a final polish, here's a cheat sheet to tonight's ceremony.
Read the full story ›
British director David Mackenzie warned against the "politicising" of award ceremonies ahead of Sunday's event.
Read the full story ›
Load more updates