Motorists stuck in traffic after a fatal pile-up on the M40 have been tweeting pictures from the scene.
Thames Valley Police have warned drivers to expect major delays.
Eventful journey to London so far... stuck in traffic now, but past a swan sat in M40 lane one/two a few miles back! http://t.co/kKKqSRwZBW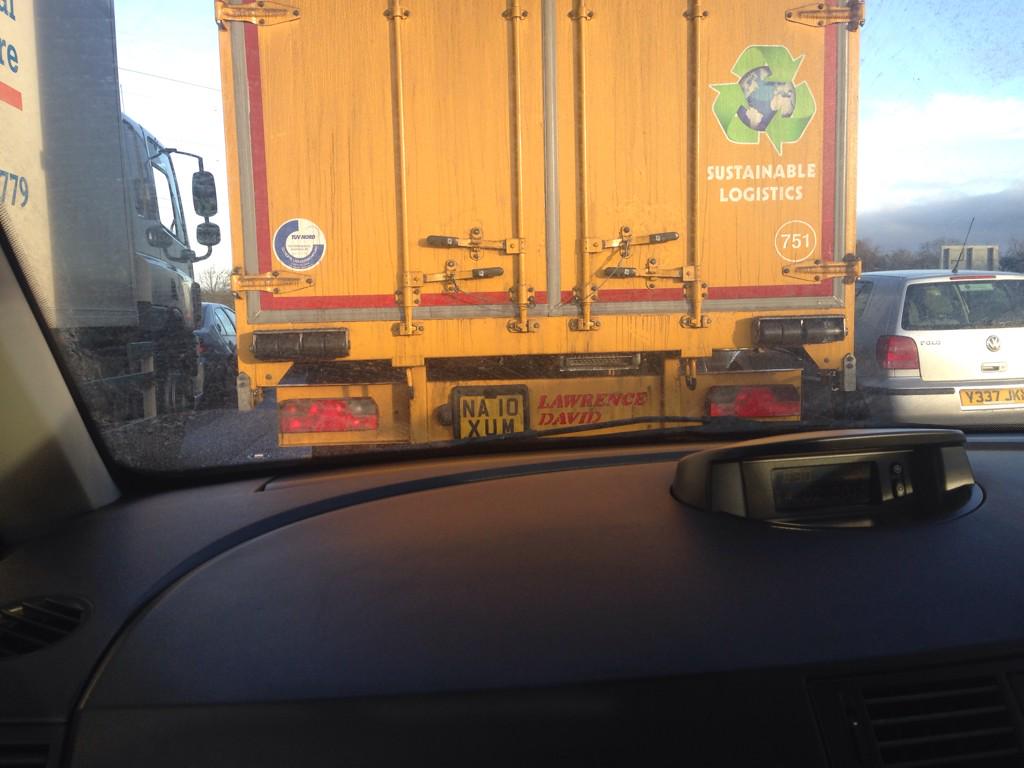 Motorists have been warned to avoid the M40 after a fatal crash involving 30 vehicles.
Thames Valley Roads Policing said junction nine northbound would be closed for "a number of hours".
M40 Northbound J9will be closed for a number of hours following a fatal collision. Officers are working to relieve the traffic stuck n/bound
Advertisement
Sections of two major motorways have been closed after major collisions. The affected areas are:
M1 northbound between junctions 12 and 13
M40 northbound between junctions 9 and 10
At least two people have been taken to hospital in a serious condition after a serious crash involving 30 vehicles on the M40.
At least one person is believed to have died.
A South Central Ambulance Service spokeswoman told ITV News that seven ambulance crews, a hazard response team and a doctor had been sent to the scene in Oxfordshire.
More than 35 people are being treated at the scene, she added.
A passenger has described seeing "thick dense fog" on the M40 at the time of a fatal crash involving 30 cars.
"It was thick dense fog and you could only see a couple of cars in front at the time," Zara Smith told ITV News.
Ms Smith said she had been at a standstill for more than an hour and a half.
"People were starting to walk around," she added.
At least one person is understood to have died in a motorway pile-up involving 30 cars on the M40.
Advertisement
Pictures posted on Twitter show cars at a standstill in foggy conditions on the M40, following a crash involving 30 vehicles.
Drivers and passengers could also be seen standing around.
Zara Smith tweeted: "Lots of people were walking around but the police are working hard to turn us round."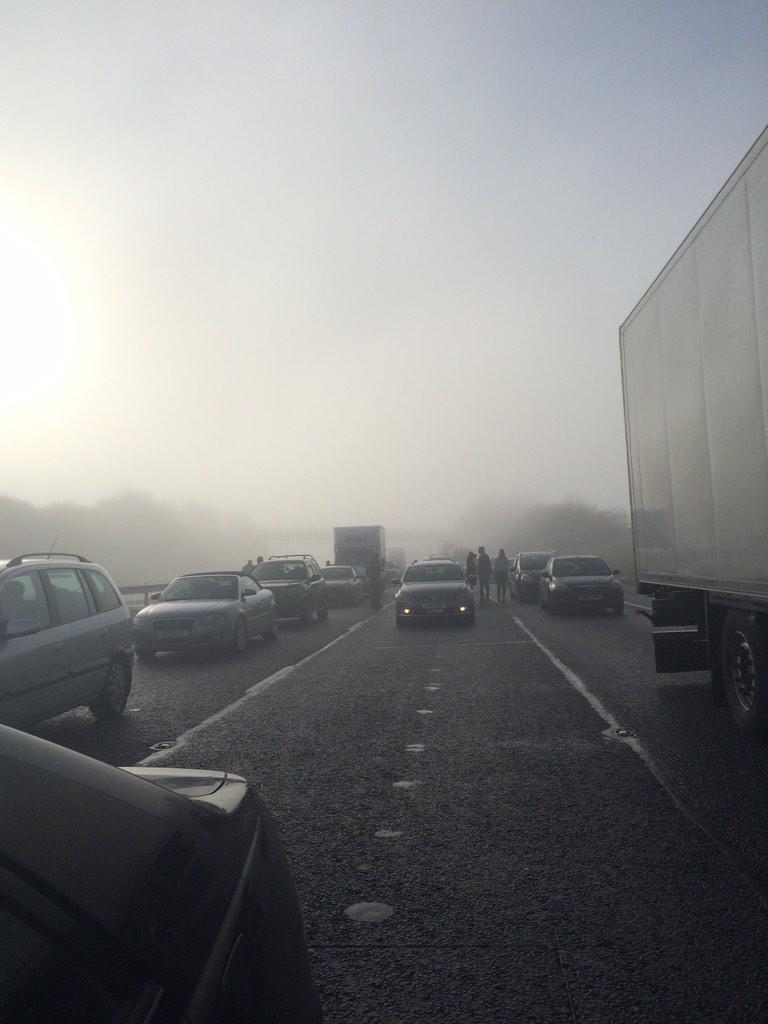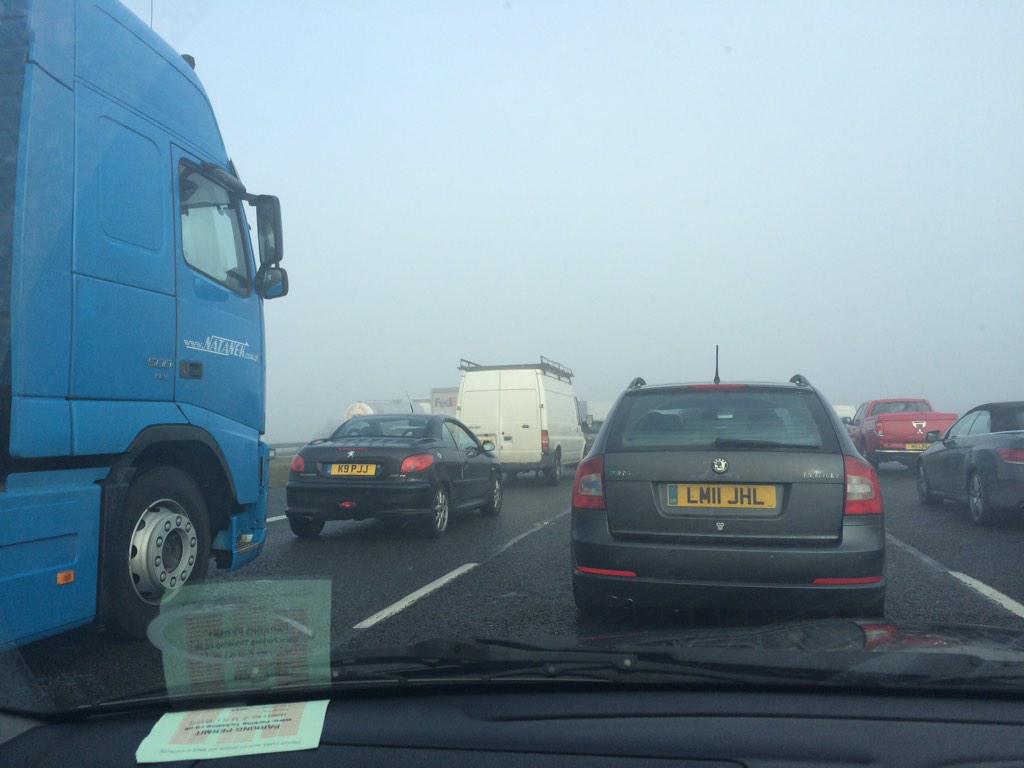 An ambulance spokeswoman has said it is too early to know the severity of the injuries suffered by drivers after a "major collision" between 30 cars on the M40.
It is quite a major collision. We were called at 7.48am to reports of a multiple road traffic collision on the M40, junctions 9 to 10 northbound.

I understand that there are about 30 vehicles involved.

We are currently assessing in excess of 30 patients.

We have a lot of resources on the scene - ambulances, our helicopter ambulance, rapid response vehicles, our doctor and our hazardous area response team.

Fire and police are also at the scene.
– South Central Ambulance Service
Thirty vehicles have been involved in a crash on the M40 in Oxfordshire.
Emergency services were called to the scene on the M40 between junctions 9 and 10 near Bicester in Oxfordshire, just before 7.50am.
A South Central Ambulance Service spokeswoman said they are currently assessing more than 30 patients.
Thames Valley Police have advised that the M40 near Oxford is closed to due to a "multiple vehicle collision".
The area was reported to be busy with traffic as families begin their half-term getaway.
One of the buildings that police believe was targeted by in an arson attack overnight has burst back into flames after strong winds fanned the dying embers of last night's blaze.
ITV News Correspondent Dan Rivers reports that fire crews have returned to tackle the fire and has tweeted this image from the scene.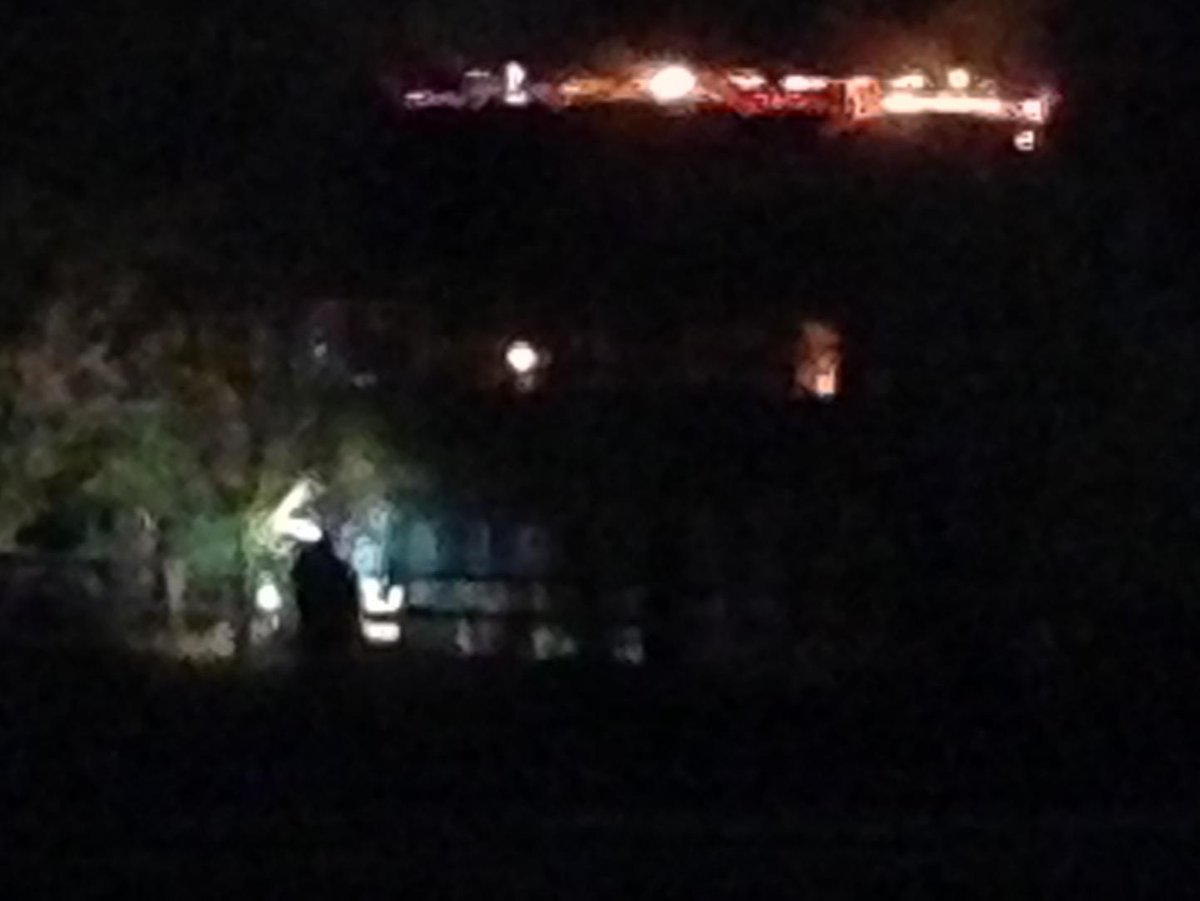 Just to clarify council building is now ablaze again after wind reignited embers. Fire engines now arriving back on scene.
Load more updates