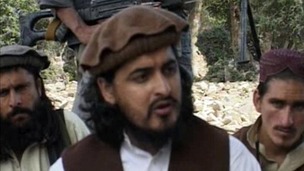 Insurgent leader Hakimullah Mehsud has been killed in a US drone strike, security sources and a senior Taliban commander said.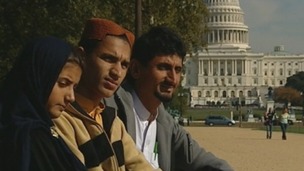 For the first time US politicians heard from civilian victims of their controversial drone attack programme in north-west Pakistan.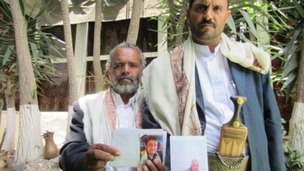 US accused of carrying out 'war crimes' in Yemen and Pakistan in major drone report
Live updates
US drone attack 'war crimes'
Human Rights Watch are calling for the US government to assess the legality of drone strikes in Yemen, after their study of six such attacks found that the majority of those killed were civilians.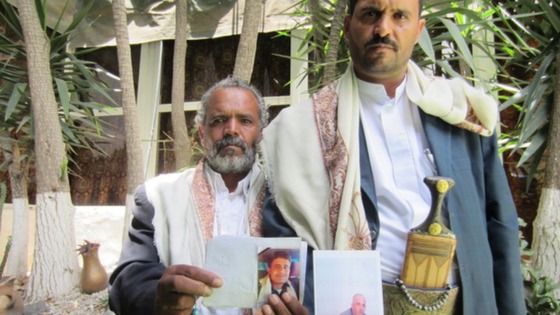 The strikes investigated by the rights group, between 2012 and 2013, found at least 57 of the 82 people killed were civilians; equivalent to 70% of the casualties.
US drone attack 'war crimes'
Amnesty International has accused the US government of unlawfully killing civilians in its drone campaign in the tribal regions of north-west Pakistan.
The rights group also said the US was launching so-called "rescue attacks" in which those who attempted to help victims of the first unlawful killing were injured in a second lethal strike.
In a film produced to coincide with their major study of the impact of drone attacks on local populations in Northern Waziristan, the family of a woman who is said to have died in an attack describe their grief and trauma from the method of her death.
Obama has pledged to reduce the number of drone strikes used, and in May this year switched responsibility for launching a drone attack from the CIA to the Department of Defence.
Watch: Obama outlines new US foreign policy approach
Advertisement
US drone attack 'war crimes'
Amnesty International has called on the US government to "come clean" about the number of unmanned aircraft or drone attacks they are carrying out in north-west Pakistan.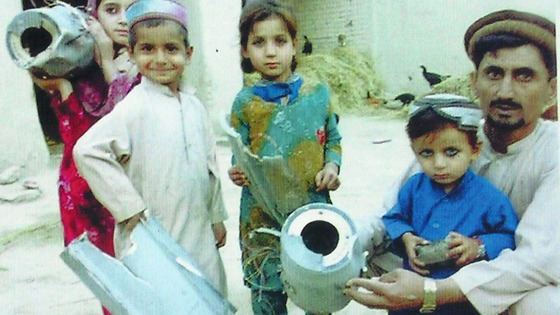 In a scathing report that accuses the US of unlawful killing of civilians that could amount to war crimes, Amnesty said many civilians are being caught in the cross fire of an increasingly dangerous armed conflict waged between US drones, armed al-Qaeda linked groups and the Pakistani army.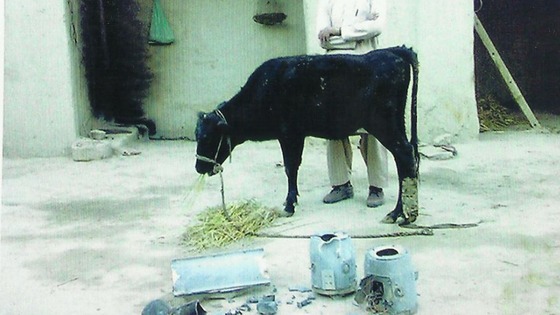 The secrecy surrounding the nature as well as the number of attacks taking place means that victims are left without the possibly of compensation, and Pakistani authorities have been accused of neglecting the human rights of residents across the tribal regions, leading to ever-greater instability.
US drone attack 'war crimes'
The US has been accused of carrying out unlawful attacks on civilians that could amount to war crimes in Pakistan and Yemen, two scathing reports into the use of drones revealed today.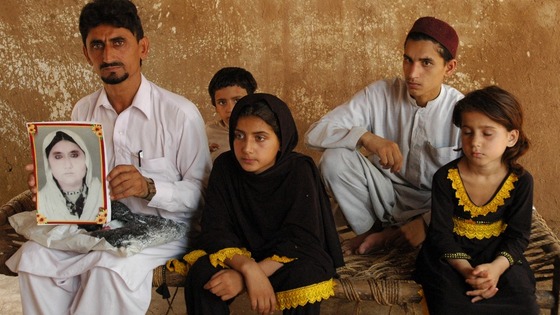 Amnesty International reviewed 45 known drone strikes that took place in North Waziristan in northwest Pakistan between January 2012 and August 2013 found evidence that a number of civilians, including an elderly woman, and a group of young labourers, were killed in attacks.
Human Rights Watch said their evaluations of six US drone strikes in Yemen found that two of the attacks killed civilians indiscriminately "in clear violations of the laws of war" and the others may have targeted people who were not legitimate targets, or caused disproportionate civilian deaths.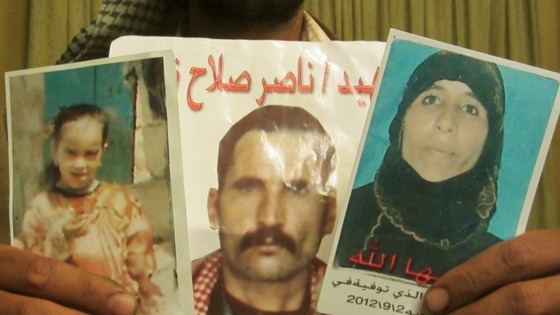 Both reports are based on interviews with dozens people living in areas targeted by US drones.
Amnesty International and Human Rights Watch are jointly calling on the US Congress to investigate the cases documented by their researchers, and disclosed any evidence of human rights violations or war crimes, and prosecute those responsible.
Pakistani schoolgirl Malala Yousufzai has retold the harrowing story of the day she was shot in the head by the Taliban a year ago.
The 16-year-old, who is not able to remember the moment she was shot, told the BBC's Andrew Marr how a Taliban gunman came aboard her school bus and asked "Who is Malala?"
Read: Malala reunited with friend injured in same Taliban attack
Malala: Must talk to the Taliban
A Pakistani schoolgirl shot by the Taliban for campaigning for girls to have access to education has been tipped for the Nobel Peace Prize.
"I have Malala Yousafzai on top," Kristian Berg Harpviken, director of Oslo-based peace research institute PRIO, told reporters ahead of the annual awards that start today.
Speaking to the BBC's Panorama programme, the 16-year-old said of the prospect:
"If I win Nobel Peace Prize, it would be a great opportunity for me, but if I don't get it, it's not important because my goal is not to get Nobel Peace Prize, my goal is to get peace and my goal is to see education of every child."
Advertisement
Malala: Must talk to the Taliban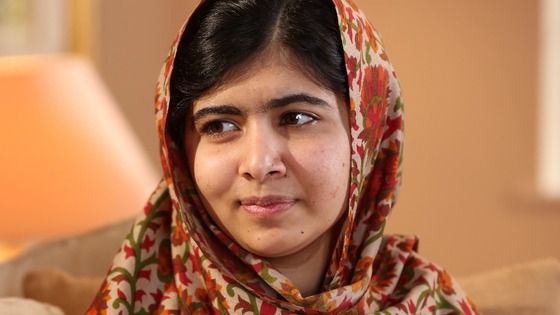 This week, marks a year since Pakistani teenager Malala Yousafzai was shot in the head by the Taliban for campaigning for girls to be educated.
Now, the 16-year-old - who spent weeks in intensive care - has become a global icon as she continues her fight for access to education.
She told BBC Panorama's Malala: Shot for Going to School programme, "I want to do something for education, that's my only desire."
Despite her high-profile, she insists: "I am still the old Malala. I still try to live normally but yes, my life has changed a lot".
When asked her thoughts of the militants who targeted her, she said: "I think they may be regretting that they shot Malala. Now she is heard in every corner of the world."
Fatal car bomb blast in Pakistan
The deadly bomb attack in the northwestern Pakistan city of Peshawar was from two blasts, at least one of which was a car bomb, authorities have said.
Police and hospital officials said the attack has claimed the lives of 33 people as well as wounding 70.
Fatal car bomb blast in Pakistan
The deadly bomb blast in Pakistan is the latest attack to undermine Prime Minister Nawaz Sharif's attempt to tame the insurgency by launching peace talks with the Taliban.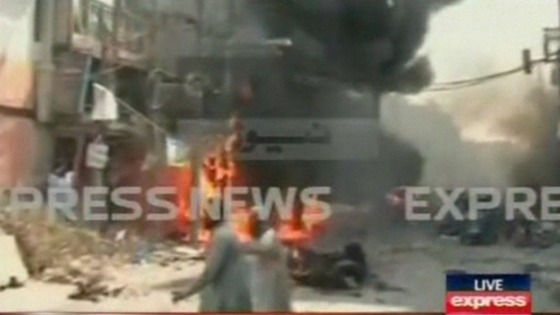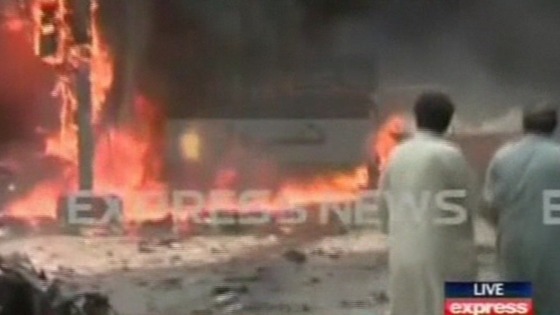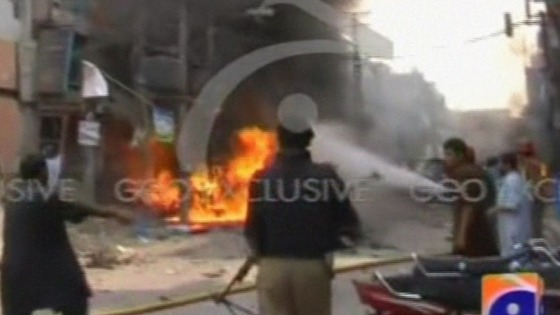 Fatal car bomb blast in Pakistan
A bomb blast in the Pakistan city of Peshawar has killed 31 people and wounded 70 in an area crowded with shops and families, according to police and hospital authorities.
No group has yet claimed responsibility for the explosion outside a police station.
The blast came a week after an attack by a Taliban faction on an Anglican church that killed more than 80 people.
Load more updates
Back to top