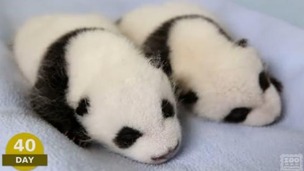 A time-lapse video has captured the first 100 days of two giant panda cubs born in the United States.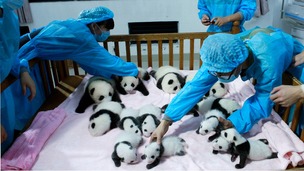 A research centre in southwest China has brought 14 newborn panda cubs together for the first time.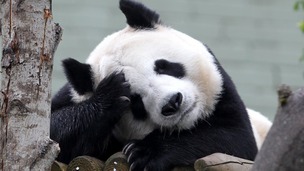 Almost two weeks since Edinburgh Zoo announced it was on 'red alert' for the birth of a panda cub there's still no sign - yet.
Live updates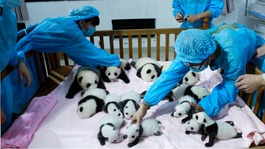 A research centre in southwest China has brought 14 newborn panda cubs together for the first time.
Read the full story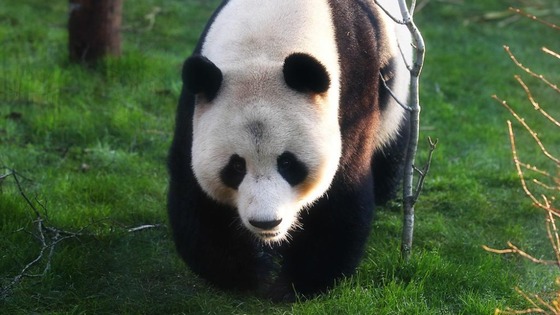 Edinburgh Zoo has closed off their panda enclosures to the public as Tian Tian continues to keep them guessing about her condition.
The female giant panda is still showing signs of being pregnant and in recent days has become increasingly sensitive to noise, prompting keepers to take the decision to stop public viewings of her and male partner Yang Guang.
Despite this move the Zoo can still not confirm whether or not Tian Tian is pregnant. She's been keeping everyone, even the experts, guessing for almost a month now but this week is likely to provide us with an answer as the normal panda birthing season has already closed.
Her keepers who have been on 24 hour red alert since August 26th will be more glad than anyone that the waiting game is coming to an end.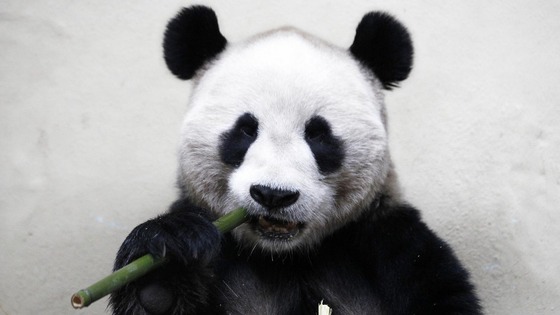 Advertisement
Officials at Edinburgh Zoo said they are continuing to monitor the hormone levels of giant panda Tian Tian whose pregnancy is "atypical".
In terms of Tian Tian's possible pregnancy, we're not out of the game yet although she's keeping us on our toes.

Her hormones are following an atypical pattern, with lots of rises and dips, which make timings much harder to predict.

We are continually analysing hormone and protein samples and, based on the latest results, our external experts now believe Tian Tian may have experienced her secondary progesterone spike two weeks later than the results previously available suggested.
– Edinburgh Zoo spokeman
As Edinburgh Zoo waits to see if giant panda Tian Tian is pregnant they have revealed that her mystery pregnancy is especially difficult to verify.
In a statement the zoo said: "Predicting pregnancy in giant pandas isn't straight forward and we're all rapidly learning that Tian Tian is a panda whose behaviour and physiology appears to be more complicated than most."
Timeline: Tian Tian's pregnancy
However the zoo remains hopeful that it could see a panda cub or two and say they will continue to monitor Tian Tian's hormones for more concrete evidence that she is pregnant.
Read more: Zoo on alert for possible pitter-patter of panda paws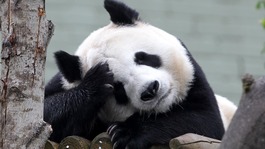 Almost two weeks since Edinburgh Zoo announced it was on 'red alert' for the birth of a panda cub there's still no sign - yet.
Read the full story
Edinburgh awaits panda birth
A zookeeper at Edinburgh Zoo, where it is hoped that Tian Tian the giant panda may be preparing to give birth, has said that so far she is "sticking to her normal routine".
Sharon Hatton said that Tian Tian is "doing very well" but that the zookeepers are "not seeing any changes" to suggest that a birth is imminent.
Advertisement
Edinburgh awaits panda birth
Tian Tian is looking rather relaxed this morning, despite news that she may be about to give birth to the UK's first giant panda baby.
Edinburgh awaits panda birth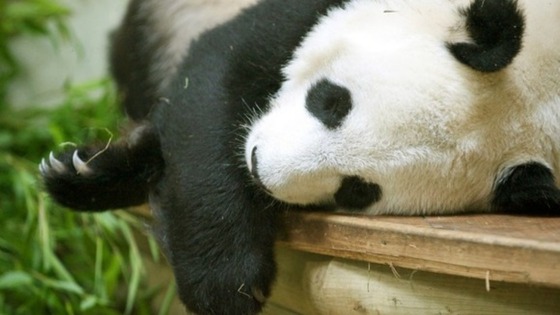 December 2011
Tian Tian (meaning Sweetie) and Yang Guang (Sunshine) arrive in Scotland from Ya'an reserve in Chengdu, China.
April 2012
The pair are introduced at Edinburgh Zoo and shown to a specially made "love tunnel", but they only go as far as wrestling.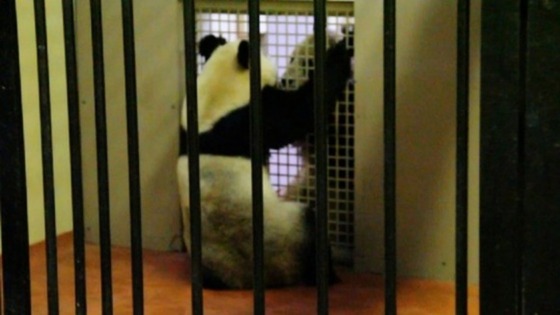 February 2013
The zoo launches a "panda-cam" so people across the world can watch the two giant pandas in the run-up to mating season.
April 2013
After failing to show signs that she is ready to mate, Tian Tian is artificially inseminated.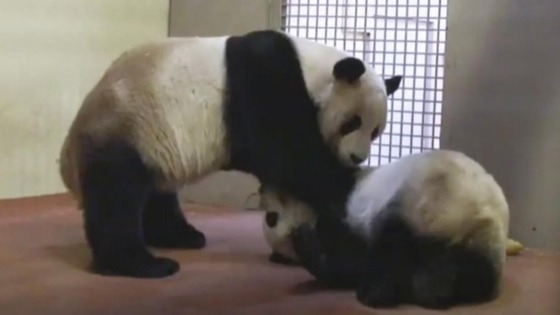 June 2013
The zoo's plans to carry out an ultrasound to see if Tian Tian is pregnant are shelved because it is deemed too risky to sedate her.
August 2013
The Royal Zoological Society of Scotland reveals that hormone changes indicate Tian Tian may be pregnant.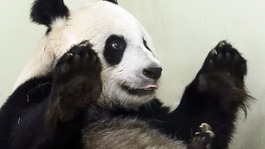 Specialist staff from China arrived over the weekend and incubators are ready for what will be the first giant panda baby born in the UK.
Read the full story
A giant panda at Washington's National Zoo has given birth to her third cub today. Xiang Mei's second cub died last Autumn, while a cub in 2005 survived.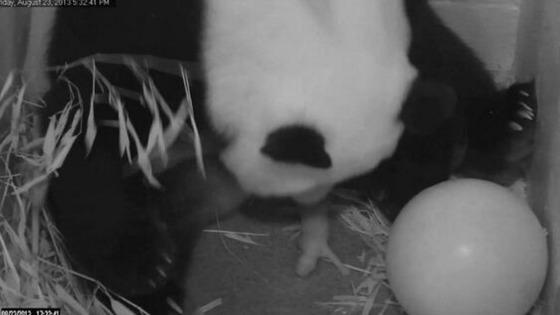 The zoo began monitoring Mei Xiang around the clock on August 7 in case she was pregnant. Zoo officials had said they could not be sure if the panda was pregnant because she would not permit them to examine her closely.
Load more updates
Back to top