The House of Commons Speaker has criticised the "histrionics and cacophony of noise" during Prime Minister's Questions, saying it puts MPs off contributing.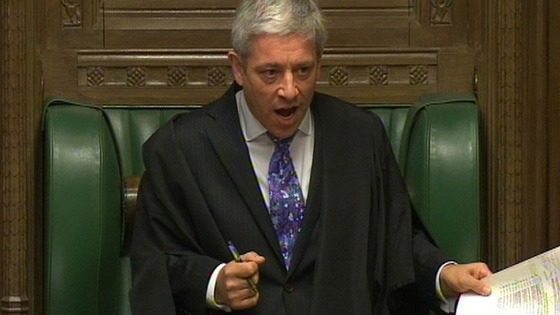 John Bercow, who is responsible for maintaining order in the Commons, said Parliament was "spray painting its own shop window" by appearing to generate higher decibel levels than Deep Purple.
He said that despite recognising that behaviour must improve, the party leaders had yet to make a specific commitment to help do so.
BBC Radio 4's PM programme said Mr Bercow told them that "seasoned parliamentarians" boycotted PMQs out of embarrassment and that some female MPs did not want to take part in the session.