Former footballer and sports presenter Gary Lineker has said Paul Gascoigne has got to help himself recover from his alcohol problems.
Speaking at a TV conference in Edinburgh, he said: "I wish him well but ultimately it's got to come from Paul."
Ex-England star Chris Waddle has tweeted messages of support to his former teammate Paul Gascoigne.
I know it's hard to stay focused but you have so many people who want you to come through this come on stay strong
Waddle sent the affectionate messages to fellow Geordie Gascoigne including a picture of the pair during England's famous World Cup campaign at Italy 1990.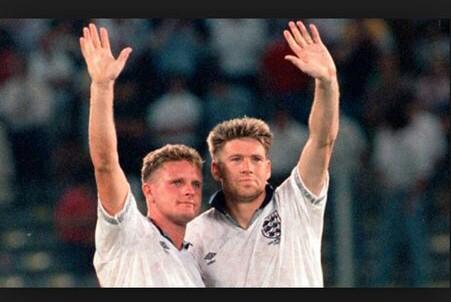 Advertisement
Harry Redknapp has offered an open invitation to Paul Gascoigne to help out with coaching his young players at QPR as he voiced his concern for the former England midfielder's health.
The 47-year-old has a long history of problems with alcohol, and is said to have been taken away by emergency services from his home in Dorset on Thursday. Pictures published on Friday morning showed Gascoigne looking gaunt and almost unrecognisable from his days turning out for the likes of Tottenham and Newcastle.
Since relocating to the South Coast, Gascoigne now lives in close proximity to Redknapp, who revealed he would jump at the chance to give him a way back into the game.
''He is a great lad and it is just sad to see how he is looking at the moment,'' the QPR boss said. '"I saw him about a month ago and I said 'I will pick you up in the mornings Gazza, come training with me. Do a little bit of work with the kids'. I would love it if he would do that. If he wants to do it, I would pick him up every morning at 5:45am at the end of his road and bring him in.
"He could go and do some coaching with the kids. I would love it if he would do that - that is an open invitation to him."
Paul Gascoigne's daughter has thanked fans who offered sympathy after shocking photographs showed him looking gaunt and frail as he was helped into an ambulance.
The ex-England footballer, now 47, has a long history of problems with alcohol and was reportedly found slumped outside his home.
Bianca Gascoigne, 27, received messaged of support from fans who remember him fondly from his time at clubs including Newcastle, Tottenham and Rangers.
John Rae's tweet was one of the ones she retweeted: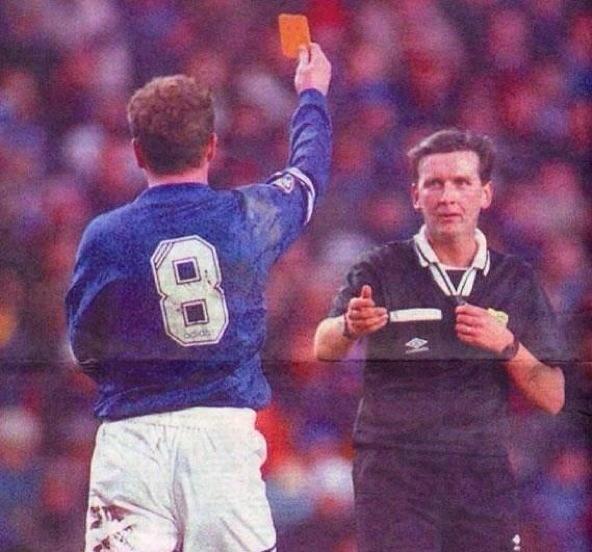 Bianca, a model and reality TV star, wrote herself:
Thank you for your kind words ?
Earlier this week it was reported that Gascoigne could return to football after signing for a Sunday league club in Bournemouth.
Hackers have targets the bank account of troubled former England star Paul Gascoigne, the Sun reports.
Gascoigne, 46, who has been battling alcoholism for years, said the thieves made 23 withdrawals in just two days.
He told the newspaper he had been "bled dry", first claiming he knew who was responsible before admitting he did not understand how it had happened.
The ex-Spurs and Newcastle player, once believed to be worth £14 million, reportedly said between £9,000 and £50,000 had been stolen.
Paul Gascoigne said he hopes he will not drink again, but added, "If it does [happen again] I'm really sorry, I'm an alcoholic".
In the documentary Being Paul Gascoigne, Gazza says: "I'll keep ontrying, I'll try my best until I actually can get this".
"Until then I really don't know if I can ... I really don't know."
Being Paul Gascoigne will be shown on ITV tomorrow night at 9pm
Advertisement
Paul Gascoigne said he hopes he does not die from his alcohol addiction as he has already been "lucky twice".
Gazza told documentary makers: "I hope I don't die through it. Because I won't get any sympathy ... because well he was warned. At least I know if I did pass away through it I wouldn't be in this pain all the time.
"The pain's like I know probably in the future I am going to drink again. I know in a year's time I am going to have f****** hassle again and you know family worrying and Sheryl worried, the kids worried, nephews worried, friends are worried.
"I just think sometimes, just think f****** hell. Just go away i.e. drink or me go away - and that means a wooden box and six nails ... and I don't know why, I just don't know why I f****** pick up the drink."
Being Paul Gascoigne airs on ITV tomorrow night at 9pm
Paul Gascoigne has revealed he spends £1,000 a year on anti-wrinkle jabs to counteract the ravages of his drinking over the years.
In the documentary Being Paul Gascoigne, to be shown on ITV tomorrow at 9pm, Gazza also opens up about spending around £60,000 on "James Bond" gadgets, which he says can spot if he is being filmed by hidden cameras.
Former England footballer Paul Gascoigne told the makers of a new ITV documentary that he has "an addictive personality" and revealed he is even addicted to sweets.
He told them: "With me now if I did have a drink and relapse, it's like becoming tipsy and merry is okay for a couple of days but like the next mouthful I'm so down, I'm so depressed, I cry.
"I do all that because I know inside I'm hurting myself again. I know where I'm heading, a wooden box. Or I'm back in treatment or hospital. Or getting sectioned."
Paul Gascoigne has described "the pain" of knowing he might start drinking again, even though he recognises it could be the death of him.
A one-off ITV documentary about the former England footballer reveals what happened in Gazza's private life for the three months after his return from a rehab clinic in Arizona where he overheard doctors say he might die.
The 46-year-old told filmmakers: "I just remember one bit after the third day of being in hospital when he said 'I don't think this guy is going to make it' and I sort of put my head up a little bit and I was like, tubes in my arms and an oxygen tank injecting round my heart and lungs and that.
"I just come forward and I went 'I don't want to die I need to water the plants' and that was it and then I woke up two weeks later."
Being Paul Gascoigne will air on ITV tomorrow at 9pm
Load more updates