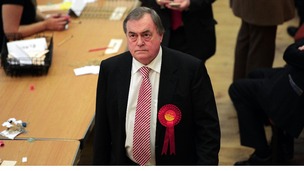 Lord Prescott has lost his bid to become the Police and Crime Commissioner for Humberside.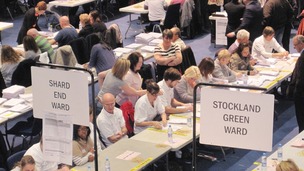 This unique experiment in democracy won't be remembered for the first police commissioners, but for how little it caught voters' attention.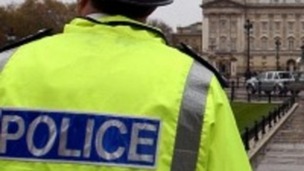 A guide to the elections for Police and Crime commissioners in England and Wales, taking place tomorrow.
Live updates
PCC record-low turnout inquiry
West Midlands: Bob Jones, Labour
Warwickshire: Ron Ball, Independent
West Mercia: Bill Longmore, Independent
For further reaction and analysis on these areas visit ITV Central.
PCC record-low turnout inquiry
Simon Hayes has defeated former Conservative minister Michael Mates to become Police and Crime Commissioner for Hampshire and the Isle of Wight.
Advertisement
PCC record-low turnout inquiry
Former police officer Ian Johnston has stopped Labour taking Gwent in the police and crime commissioner elections.
Mr Johnston beat Labour's Hamish Sandison in the final round of counting and became Wales's second independent candidate to win in the polls.
Turnout across Gwent was 14.3% - and one of Newport's 100 polling stations had no voters at all yesterday.
PCC record-low turnout inquiry
Home Secretary Theresa May insisted the Government had publicised the vote. She told the BBC:
I'm obviously disappointed in the turnout but these were first elections and first elections are always difficult.

I'm sure next time round we will see an increase in the turnout because next time round people will be used to the idea of police and crime commissioners, they'll have seen them in action and, of course, there will be an incumbent who will be challenged.

The Home Office, the Government did put out advertisements about the elections.
PCC record-low turnout inquiry
PCC record-low turnout inquiry
Labour's Clive Grunshaw was voted the new commissioner for Lancashire following a second count.
He secured 79,790 votes against his opponent Tim Ashton (Conservative) who polled 73,262.
Advertisement
PCC record-low turnout inquiry
The Conservatives were dealt a blow in Dorset as independent candidate Martyn Underhill clinched the county's first police and crime commissioner role ahead of Tory representative Nick King.
PCC record-low turnout inquiry
Grant Shapps, the Conservative Party Chairman, admitted police elections got off to a slow start, but he believed more people would vote next time round.
PCC record-low turnout inquiry
PCC record-low turnout inquiry
Elections for Police and Crime Commissioner took place in 41 areas of England and Wales. These are the results so far:
WILTSHIRE: Angus MacPherson (Conservative)
NORTHUMBRIA: Vera Baird (Labour)
MERSEYSIDE: Jane Kennedy (Labour)
DYFED-POWYS: Christopher Salmon (Conservative)
NORTH YORKSHIRE: Julia Mulligan (Conservative)
DURHAM: Ron Hogg (Labour)
Load more updates
Back to top