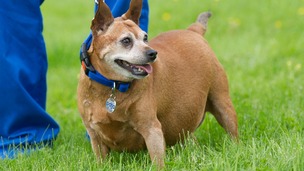 The UK's chunkiest pets have been entered into an animal slimming competition.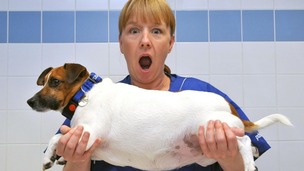 A group of dogs, cats and rabbits which between them carry around 30 stone in weight are taking part in a competition to shed the pounds.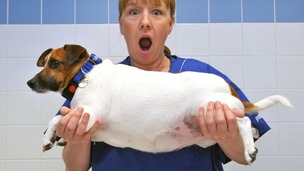 Dogs, cats and rabbits losing the battle of the bulge have been signed up to a weight-loss club in a effort to shift the extra pounds.
Live updates
Children 'fear' family pets
Owners who fail to socialise and obedience-train dogs at an early stage are fuelling "frightening" levels of problem behaviour in their pets, according to the report.
Children should be taught at school how to be good owners in the face of research showing "fundamental" gaps in knowledge about animal welfare, the PDSA said.
Children 'fear' family pets
Nearly two thirds of children have admitted being scared of family pets, according to a new report by veterinary charity PDSA.
The charity also found that more than one million dogs in the UK are displaying "problem behaviour".
Advertisement
Load more updates
Back to top