Ricky Miller is banned for the first six games of next season - a decision which Posh chairman Darragh MacAnthony called "unfortunate news"
Read the full story ›
The driver, who had her toddler in the back, was jailed for 26 weeks and banned from driving for three years.
Read the full story ›
Advertisement
Mark Lintott and Joel Lawson 'laughed and joked' as they ate pizzas they stole after attacking deliveryman Ali Qasemi.
Read the full story ›
A second man has been found guilty for the manslaughter of delivery driver Ali Qasemi who was killed for £52 worth of pizza.
Read the full story ›
Michael and Lara Chase subjected the toddler they were babysitting to almost two years of "appalling" sex attacks.
Read the full story ›
Fire and rescue services are currently "extricating casualties" from a car after a collision which saw a bus crash into a building in Peterborough.
Cambridgeshire Police said they had been called to the incident on The Broadway at 11.43am, adding that details of injuries are unclear at this stage.
In a subsequent tweet, the fire service said it had rescued two people from a car.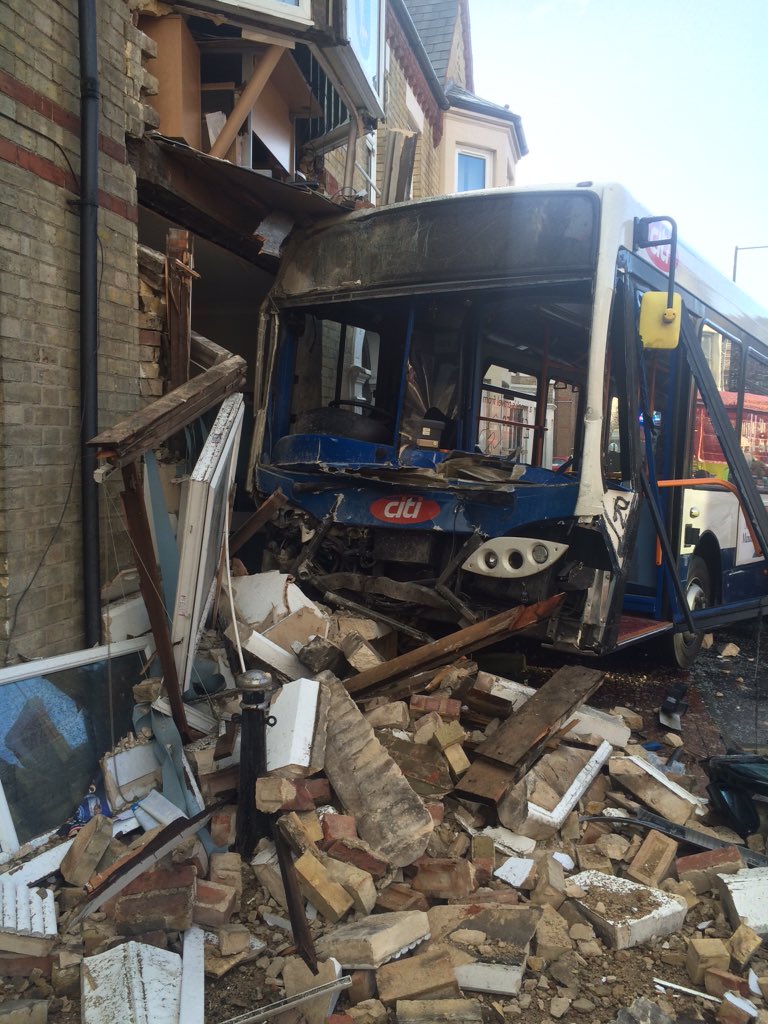 People have been advised to avoid the area until further notice.
Advertisement
Police will no longer visit homes to speak to crime victims, but will instead take a statement via Skype, as part of a new trial scheme.
Read the full story ›
A factory worker has admitting killing his girlfriend and dismembering her body.
Ramute Butkiene's torso was discovered stuffed in a suitcase at the couple's Peterborough home in June.
Other body parts including her arms, legs and head were later recovered elsewhere.
Vytautas Jokubauskas, 57, pleaded guilty to manslaughter but denied murdering Ms Butkiene.
The Lithuanian further admitted preventing the burial of a corpse between May 28 and June 8.
But he will stand trial for murder at Southwark Crown Court on November 11.
A restaurant boss is facing a lengthy prison term after being convicted of a string of grooming offences involving girls.
The Old Bailey heard father-of-five Mohammed Khubaib had a "persistent and almost predatory interest" in teenage girls.
The 43-year-old married businessman, originally from Pakistan, groomed the girls by giving them money, presents or cigarettes before plying them with vodka.
Following a trial, a jury found him guilty of forcing a 14-year-old girl to perform a sex act on him and nine counts of trafficking for sexual exploitation involving girls aged from 12 to 15 between November 2010 and January 2013.
Fellow defendant Manase Motaung, 32, was cleared of raping a 16-year-old and seven trafficking charges, involving six girls.
Remanding Khubaib, of Peterborough, in custody until May 15, Judge Peter Rook QC told him: "You must know the only sentence is a custodial sentence - and a long sentence."
Juliet Bremner, ITV News Correspondent, reports:
Retired RAF veteran Richard Sandon has a broken arm and fractured ribs after being knocked out of his mobility scooter and stamped on.
Read the full story ›
Load more updates