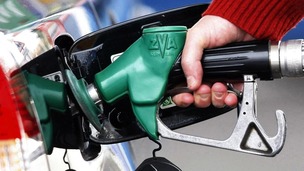 Petrol prices have fallen but drivers are still being short-changed, according to the AA.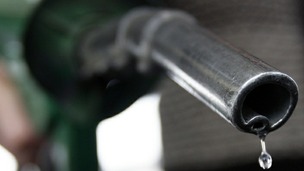 What does this government has against grandparents? We've had u-turns on the pasty, caravan and the charity tax, but the granny tax remains.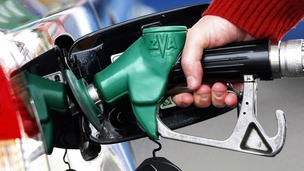 UK petrol prices have for the second month running fallen by more than 4p a litre but fuel duty is due to increase again in August.
Live updates
Stock market 'raising fuel costs'
This is the third 10p-a-litre wholesale price surge in 11 months, given extra vigour by currency speculators betting against the pound.

Given the lashing motoring families and UK businesses are taking from speculator-driven fuel prices, we hope the Chancellor spells out clearly in the forthcoming Budget that he can feel the pressure rocketing fuel price inflation places on families and business, and that he will cancel the September rise if that strain is too great.
– EDMUND KING, THE AA
Stock market 'raising fuel costs'
The AA says drivers have been caught between a pound weakened against the dollar and soaring wholesale prices, both due to stock market speculation.
Yorkshire and Humberside and the north of England are the cheapest for petrol at the moment at 137.6p a litre
Prices in London and Scotland at an average of 137.8p
Northern Ireland and south-east England are the most expensive at 145.2p
Drivers used 1.465 billion litres of petrol last month, down 14 million on the previous all-time low set in March last year and nearly 100 million below December's consumption of 1.564 billion
Advertisement
Stock market 'raising fuel costs'
The falling pound and stock market speculators are driving up the cost of petrol. The AA says after surging 5p a litre over a month, the price of petrol at the pumps has gone up a further 1p in the last five days.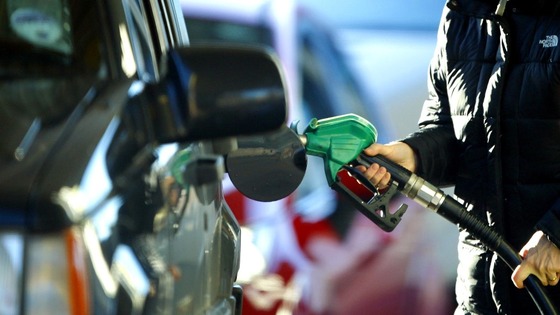 The AA says the average cost of petrol is now 138.32p a litre. Diesel has risen 4.78p from its mid-January price to stand at an average of 145.10p. The latest figures show that petrol has risen 6.24p a litre since early January, adding £3.12 to the cost of refilling a typical 50-litre tank.
Petrol prices set to rise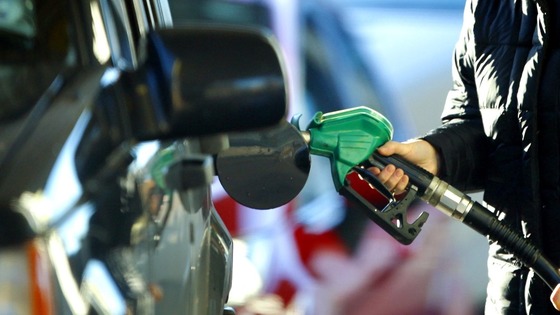 Petrol prices are expected to rise by 4 pence a litre in the next few days as retailers pass on increased wholesale costs to motorists, the Telegraph reports.
The rise has been forecast by the Petrol Retailers Association (PRA), who said wholesale prices had risen by five pence a litre since Christmas. Brian Madderson, chairman of the PRA, said:
"Independent retailers have been soaking up this increase at the expense of already tight margins because they know how hard the motorist is squeezed. But the floodgates will have to open soon."
The AA, which has forecast a smaller rise of 2.5 pence a litre, accused the industry of failing to pass on recent falls in wholesale prices to motorists as quickly as increases. Edmund King, president of the AA, said:
"Wholesale petrol prices turned upward in the first week of January, average pump prices six days later. If falls in wholesale were reflected as quickly, no one would mind, but they're not."
The Petrol Retailers Association is warning that petrol prices could go up in the next few days.
After three months of falling prices at the pumps, wholesale prices have risen by five pence a litre since Christmas.
ITV Daybreak's Katy Fawcett reports.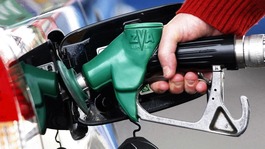 Petrol prices have fallen but drivers are still being short-changed, according to the AA.
Read the full story
Advertisement
Fuel prices condemned
The average UK domestic energy bill is £1,252, but the cost of fuel for the average car consuming 1,200 litres a year is over £1,500.

This week the Government said it was going to tackle high gas and electricity bills, yet lets drivers and businesses down by not reacting swiftly to runaway wholesale and pump prices.
– AA president Edmund King
Fuel prices condemned
Motorists received another blow earlier this week when Labour's Commons motion to have the planned January 3p-a-litre fuel duty rise deferred was defeated.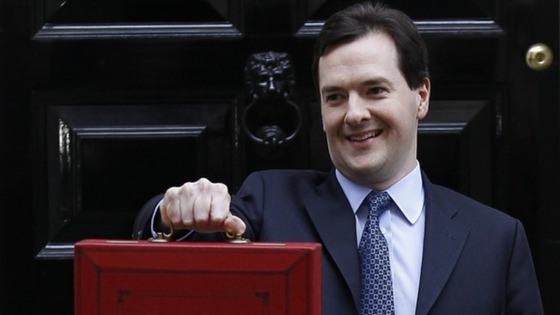 However there is speculation that Chancellor George Osborne will announce a postponement of the rise in his autumn statement next month.
Fuel prices condemned
The AA have said that drivers and businesses are still being short-changed, despite the threat of an Office of Fair Trading (OFT) investigation of the road fuel market.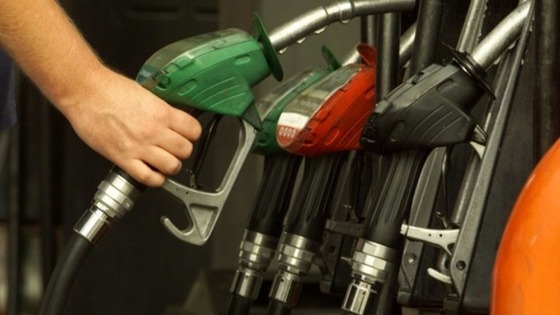 On average, the cheapest petrol at the moment is in Yorkshire and Humberside (134.3p a litre) and the most expensive is in south-east England at 135.7p.
Yorkshire and Humberside also has the cheapest diesel (141.0p) with Northern Ireland the most expensive (142.6p).
Fuel prices condemned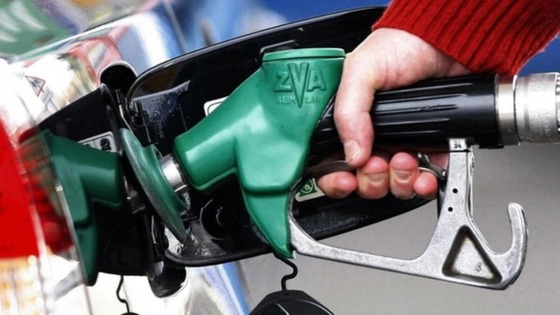 Petrol prices have fallen but drivers are still being short-changed, according to the AA.
Average petrol prices have gone down from 138.95p a litre in mid October to 135.08p now, with diesel dropping from 143.74p a litre to 141.89p.
But the fall in wholesale petrol prices across Europe should have knocked UK pump prices down by 10p to 11p a litre, the AA said.
Load more updates
Back to top