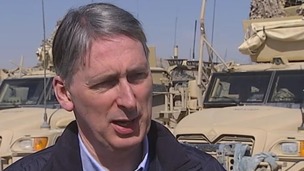 The Defence Secretary has said he predicts talks between the Afghan government and Taliban will begin "in the coming months".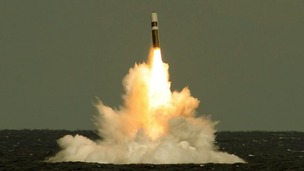 The Defence Secretary has pledged an extra £350 million-worth of trident funding - meaning £700m has been spent on the project this year.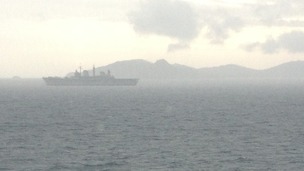 Six British ships and 3,000 UK military personnel take part in Exercise Corsican Lion to develop the Franco-British joint naval force.
Live updates
Hammond heckled by Colonel
Interrupting Defence Secretary Philip Hammond's speech in the main hall, retired Colonel Brazier said:
Tell the truth about the disbandment of the Fusiliers.

I write you letters, you don't respond. The public must know the truth - the Fusiliers are loyal soldiers, you have betrayed them.

Sir, you need to be looking at defence. This is denial, not defence. You're a disgrace.
– Colonel Brazier
Hammond heckled by Colonel
Defence Secretary Philip Hammond was heckled during his speech today by a retired army colonel who called him a disgrace for cut backs to his former regiment.
Colonel Ian Brazier interrupted Mr Hammond's speech to the Conservative Party Conference in Manchester to claim the Ministry of Defence had betrayed members of the Royal Fusiliers by cutting the regiment back.
Mr Hammond promised to speak to the retired soldier, a Conservative party member, before he was ushered out of the hall by security guards.
Advertisement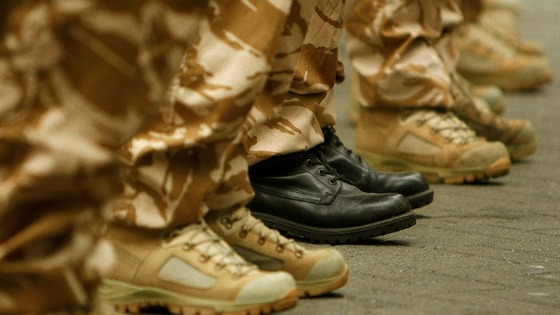 Troops will be offered interest-free loans to help them get on the property ladder, the government has announced today.
Armed forces personnel will be able to borrow up to half their salary, capped at a maximum of £25,000, repayable over 10 years, the Defence Secretary Philip Hammond said.
Around £200m has been earmarked for the Forces Help to Buy scheme, which will start on April 1, 2014 and is due to run for three years.
It is hoped the funding will help troops who struggle to buy their first home because frequent moves and deployments make it difficult to secure credit.
French draft UN Syria resolution
Defence Secretary Philip Hammond said he is in favour of anything that resolves the problem of Syria's chemical weapons stockpile, but cautioned against potential delaying tactics.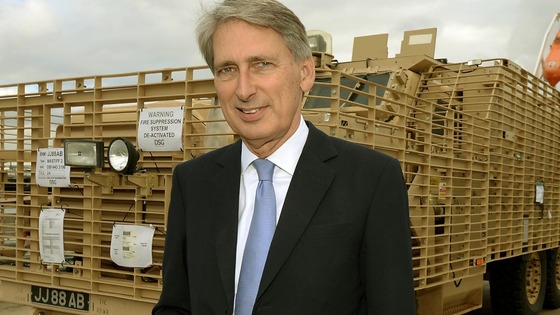 "We will need very rapid, very clear evidence that this is a genuine, good-faith proposal and that it can go somewhere, not an alternative to addressing an international community response to the actions which took place on August 21," Mr Hammond told Reuters.
Govt: Syria trade 'must continue'
Normal trade with Syria must be allowed to continue, the Defence Secretary suggested today, as he defended the licensing of chemical exports to Syria.
Philip Hammond told MPs that chemical licenses sold to the Syrian regime before they were subsequently revoked in June 2012 were intended for use in "metal finishing activities".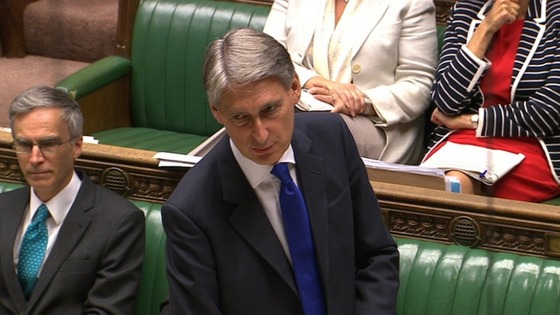 He said: "It is the case that export licenses were granted for some industrial chemicals, that could have been used in a process that might have been involved in the production of poisonous gases.
"Those export licenses were revoked and no such chemicals were exported."
Mr Hammond suggested the UK had to deal with competing priorities, ensuring that material which could be "misused" did not end up in dangerous hands, whilst keeping Britain open for business.
"I should explain to him the problem, frankly, that we all face is that there are a significant number of industrial chemicals, which have perfectly legitimate industrial uses - in this case, I believe, in metal finishing activities."
PM Syria vote 'regret'
Tensions over the Commons vote on Syria could be seen today when Jim Murphy MP asked Defence Secretary Philip Hammond under what circumstances there could be a second vote on the issue.
Hammond told Murphy the question was "a bit rich" as his actions had "given rise" to the current situation.
Advertisement
PM still argues for Syria action
Defence Secretary Philip Hammond has confirmed the UK will not take part in any military response in Syria following the Government's defeat in the Commons.
Speaking to BBC's Newsnight, Mr Hammond conceded that the defeat would "place some strain" on the so-called "special relationship" between Britain and the US.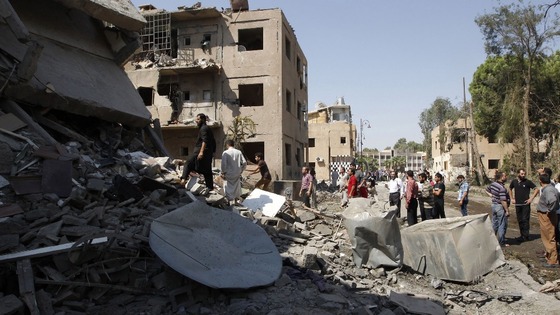 He said: "The Prime Minister is disappointed. He has not changed his view that a robust response from the international community is necessary to try to prevent the further use of chemical weapons.
"But he is absolutely clear that whatever the technicalities of the motions and amendments tonight, the mood of Parliament was that Britain should not be involved in military action and Britain will not be involved in military action."
PM still argues for Syria action
Defence Secretary Philip Hammond said he imagines the Syrian regime will "welcome" the decision made by MPs tonight.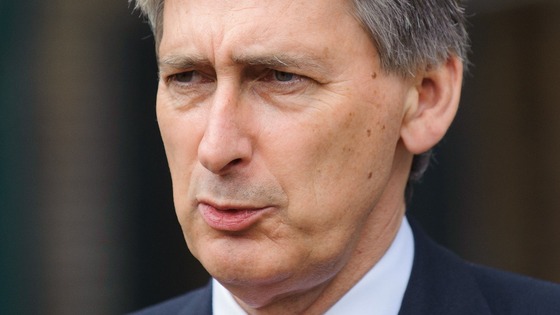 Mr Hammond told BBC's Newsnight the Prime Minister was "disappointed" that the Government motion to support military intervention in Syria was defeated.
"Common sense must tell us that the Assad regime is going to be a little less uncomfortable tonight as a result of this result in Parliament," he added.
PM still argues for Syria action
Defence Secretary Philip Hammond told ITV News that Britain had to decide whether it was prepared to stand up to a "flagrant disregard for international law and the norms of humanitarian conduct" by the Syrian regime.
'Neurotoxic' attack in Syria
Defence Secretary Philip Hammond has said that anyone found to be responsible for an alleged chemical attack in Damascus "should be in doubt that they will be held to account".
He said Britain is pushing with the "utmost urgency" for UN inspectors to be given access to the sites to make an "objective assessment".
Load more updates
Back to top