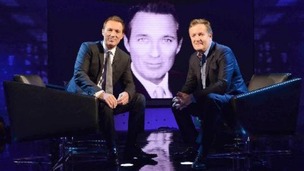 Martin Kemp is to tell Piers Morgan that George Michael has played an integral role in his life.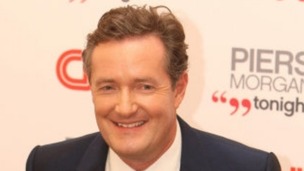 30,000 Americans sign a petition calling for Piers Morgan to be deported for his gun control views, meaning the White House must respond.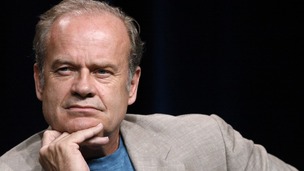 Frasier star Kelsey Grammer fled from a television studio just moments before he was due to be interviewed by Piers Morgan.
Live updates
ECB confirms Kevin Pietersen released from contract
Broadcaster Piers Morgan says he has been told by sacked English cricketer Kevin Pietersen that "the issue of trust" was never raised with him between his "rehabilitation and sacking".
Just spoke to @kp24 - nobody has EVER raised the issue of 'trust' with him between rehabilitation & sacking. Not ECB, Cook, anyone. Fact.
'Trust' never mentioned during Downton/Whitaker meeting where @kp24 was sacked. Not once. Fact.
ECB not produced a single shred of evidence that @kp24 breached Cook's, or anyone else in team's trust since coming back into side. Fact.
No comment has been made by Pietersen's management since the England and Wales Cricket Board confirmed the former player had been released from his contract.
Read: England and Wales Cricket Board takes aim at critics of Pietersen decision
Cameron: 'Powerful argument' for keeping Pietersen
Broadcaster Piers Morgan claims that his friend Kevin Pietersen has not been selected for the upcoming one day tour of West Indies and the World Twenty20 next month.
The former Daily Mirror editor was highly critical of the ECB's decision:
I can confirm Kevin Pietersen has been SACKED by the pathetic, spineless losers at the @ecb . Unbelievable.
KP sacked for being England's highest run-scorer in all competitions, and highest run-scorer in Ashes debacle. SHAMEFUL. #KPSacked
Make your feelings known, England sports fans. @kp24 has been treated appallingly by these cretins > @ecb_cricket #KPSacked
Advertisement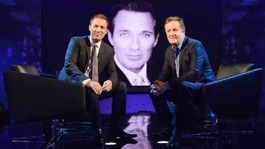 Martin Kemp is to tell Piers Morgan that George Michael has played an integral role in his life.
Read the full story
talkSPORT to stop promoting Twitter over Collymore tweets
Broadcaster Piers Morgan was also subjected to abusive tweets after he joined calls for police and Twitter to take action over the abusive messages aimed at Collymore.
The former tabloid editor tweeted:
I repeat, racist abuse & death threats both criminal offences in UK. So keep spewing it, trolls, and I will have you ALL dealt with.
I'll now leave @staffspolice to do their job. Racist taunts & death threats both criminal offences. The culprits will be dealt with.
Piers Morgan has blasted rivals Graham Norton and Jonathan Ross' interview skills, saying only he could interview people for hours at a time.
The former Daily Mirror editor, known for making his guests cry on ITV show Life Stories, rated retired host Michael Parkinson for being able to switch between comedy and interview.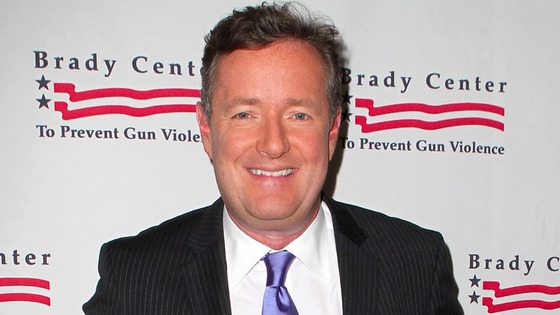 Morgan boasted: "I'm the only person who sits down with people on TV for two or three hours to truncate to a one-hour show. So I think I'm almost in a category of my own."
The 48-year-old told the Radio Times: "I can't compete with Graham Norton for the comedy he brings and I think he's got a terrific show. Or Jonathan Ross. Or Alan Carr. They're all entertainers and comedians, really.
"They're not any of them particularly great interviewers. I don't think they profess to be. Parky could do both."
Coronation Street legend Julie Goodyear said she regrets her short-lived return to the soap to revive Bet Lynch because it was like being on "a conveyor belt".
The 71-year-old returned to the show in 2002, but lasted little over a fortnight because she struggled to cope with the changes in the workload.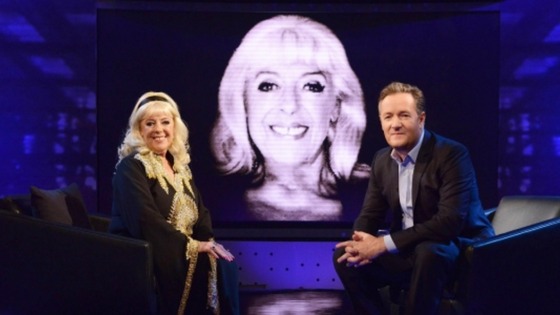 In an interview for Piers Morgan's Life Stories, Goodyear claimed she had not been informed about how the demands of filming had altered since she had left the show seven years earlier.
The actress said: "When I walked in, it was like being on a conveyor belt. We'd always had rehearsal. We'd always had make-up and costume and everything. I had about 27 Rovers scenes and we started at the end."
Piers Morgan's Life Stories: Julie Goodyear is on ITV tonight at 9pm.
Advertisement
Piers: 'I'm staying in US'
Piers Morgan spoke exclusively to ITV Daybreak, after 100,000 Americans signed a petition calling for his deportation.
The British broadcaster spoke out about America's gun control laws after a school shooting spree that left 27 people dead.
Morgan said: 'The bottom line, is I'm going to be staying in America'.
Piers: 'I'm staying in US'
President Barack Obama has issued a response to the petition, which over 100,000 Americans have signed, to get British broadcaster Piers Morgan deported.
It comes after he spoke out about the country's gun control.
President Obama reminded Americans that when discussing the first amendment, they should keep the second amendment in mind too.
Piers: 'I'm staying in US'
Self-proclaimed freedom fighter Alex Jones berated UK-born talk show host Piers Morgan tonight over his efforts to enforce gun control laws in the US.
In an angry tirade Jones, who co-created a petition to deport Morgan, told the CNN host that "the Republic will rise again when you attempt to take our guns."
Morgan has been campaigning against the ownership of assault rifles in America since a 20-year-old used such weapons in a school shooting spree that left 27 people dead.
Piers: 'I'm staying in US'
The White House has issued a written statement regarding a petition to deport Piers Morgan from the US which has been signed by more than 100,000 Americans:
The White House responds to all petitions that cross the threshold and we will respond to this one.

In the meantime, it is worth remembering that the freedom of expression is a bedrock principle in our democracy.
– Jay Carney, White House spokesman

The statement came as CNN aired Morgan's fiery interview with pro-gun ownership activist Alex Jones, the man who co-created the petition.
Load more updates
Back to top