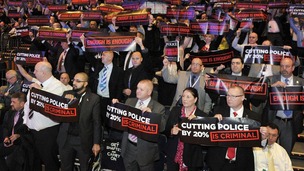 The Police Federation hopes the Government will to "listen to and acknowledge" issues affecting its members at this year's conference.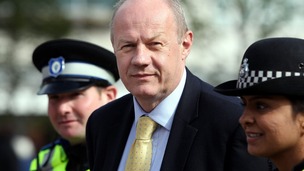 "We are reforming the police force to make sure it is equipped for the challenges of the future", says the Policing minister.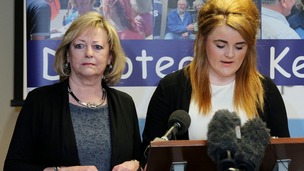 After less than a week as Britain's first youth crime commissioner, Paris Brown has stepped down from her role over Twitter posts.
Live updates
Alcohol-related assaults on police
Government: 'Wide range of action' on binge drinking
Crime Prevention Minister Jeremy Browne has responded to claims that many police officers in the North East have been attacked in alcohol related assaults.
He said the government's Alcohol Strategy sets out a "wide range of action" to tackle irresponsible drinking. He added:
We have already introduced early morning restriction orders to curb alcohol sales, a late night levy to ensure those selling alcohol help pay towards the costs of policing and we have made it easier for local authorities to tackle problematic licensed premises.

Our consultation on further proposals to reduce alcohol-related harm closed on 6 February. We will set out a response in due course.
Police force to sell unused £11 million headquarters
The police force that spent more than £11 million on a headquarters it has never used will sell the site after it has been empty for five years, it announced today.
Alpha Park will be put up for sale by Hampshire Constabulary because it cannot afford to develop it and is unlikely to recoup the money it paid.
Bought in 2008, the building in Eastleigh was purchased at the height of the property boom for £9.6 million, the force has spent an extra £1.836 million on upkeep, security, business rates and failed plans to turn it into an HQ for its 3,400 officers.
Last year, the local police federation called the issue "expensive and embarrassing", but added that the sale of the building had the green light from the Audit Commission.
Advertisement
Alcohol-related assaults on police
80% of officers 'subject to alcohol-related assault'
More than 80% of police officers in the North East have been subjected to an alcohol-related assault during their career, a report said.
A report from Balance - the North East Alcohol Office said one in five officers are assaulted six times or more.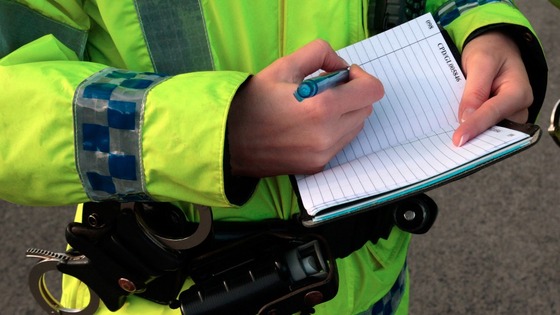 It added that new recruits are warned they will be probably be the victim of an alcohol-related assault, before the end of their first year in the force.
Balance said one of the main factors contributing to this is the price and availability of alcohol, which is too widely promoted.
Criminal suspects under arrest 'should not be named'
Criminal suspects who have been arrested should not be named until they are charged except for in 'clearly identified circumstances' such as a threat to life. That's according to official guidance issued to police forces in the wake of the Leveson Inquiry.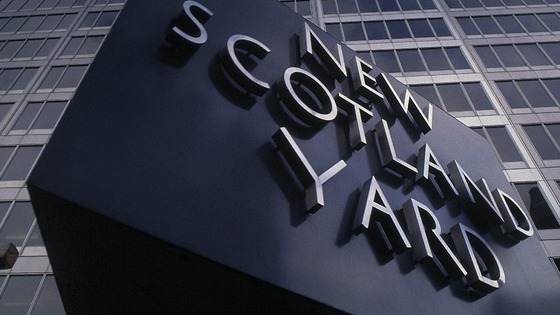 The recently formed professional standards body the College of Policing approved the guidance tonight following criticism about differing approaches to releasing information by forces.
The college says that at the point of charge, forces can release name, address, occupation and charge details, and must consult the Crown Prosecution Service (CPS) if they want to withhold the name.
Police use of dead kids ID's
No answer on 'undercover police' relationship children
The chief constable leading an investigation into undercover policing has said it would not be "appropriate" to provide details on the number of children has identified as being born out of a relationship with undercover officers.
In a letter to Keith Vaz, the chairman of the Home Affairs select Committee, he said this element of the investigation remained an ongoing live operation.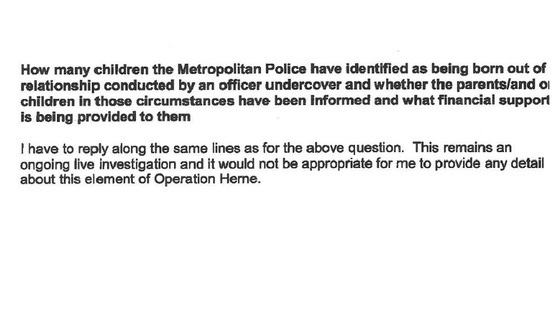 Police use of dead kids ID's
No families contacted over use of children identities
The use of dead children's identities by Scotland Yard undercover police officers was "common practice", a chief constable investigating the matter has found.
In a letter to MPs, Mick Creedon, who is leading Operation Herne, said no families of children whose identities were used had been contacted and informed.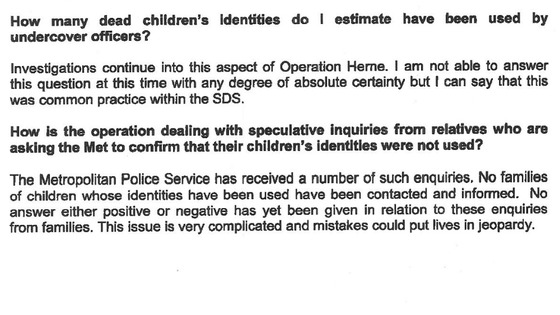 The Derbyshire Police chief, who was brought in to take over the investigation from the Metropolitan Police in February, said: "This issue is very complicated and mistakes could put lives in jeopardy."
Herne was set up in October 2011 to look into allegations made against the Met's Special Demonstration Squad including using dead children's identities and engaging in inappropriate sexual relationships.
Advertisement
Police use of dead kids ID's
Undercover police use of dead children's identities 'common'
The use of dead children's identities by Scotland Yard's Special Demonstrations Squad was "common practice", Mick Creedon, the chief constable leading an investigation into undercover policing, has told MPs.
Custody death: police criticised
Review: Sean Rigg was well-known to the police
A review of the way police dealt with Sean Rigg, who died while he was being held at Brixton police station, was set up by the IPCC to re-examine its own investigation into Mr Rigg's death.
The report found:
The review recommends that the IPCC reconsider the conduct of the police officers involved in the apprehension, restraint and detention of Mr Rigg, in relation to possible breaches of their duty of care, with a view to determining whether to bring misconduct proceedings.
It added:
The four officers did not check the name on the 'stolen' passport with police records that would have flagged Mr Rigg's mental health needs and could have alerted them to the fact that the person they were dealing with was actually Mr Rigg.

He was well-known to the police through repeated past contact with the police and mental health services.
Custody death: police criticised
Sean Rigg case review finds IPCC should look again
A review published today has said that police could face misconduct proceedings over the way they dealt with a musician who died in custody.
The inquest into the death of Sean Rigg, who died in August 2008 while he was held at Brixton police station found that officers had used "unsuitable force".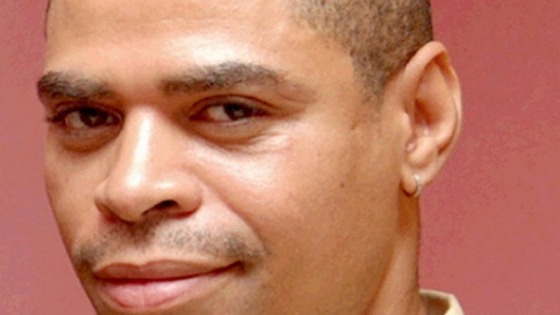 The 40-year-old schizophrenic was arrested for attacking a passer by and police officers in Balham, south London.
Today, a review found that the Independent Police Complaints Commission (IPCC) should look again at whether police officers should face misconduct proceedings for the way they dealt with him.
Life terms for police killers
Howard League: May speech was a missed opportunity
Howard League for Penal Reform chief executive Frances Crook says the Home Secretary missed an opportunity with her speech at the Police Federation annual conference.
She told ITV News: "I think the Home Secretary's speech was a bit of a missed opportunity. She gave them a sop of mandatory life sentences for the killing of a police officer, which I think is a nonsense because people who kill a police officer will spend almost all their life in prison anyway.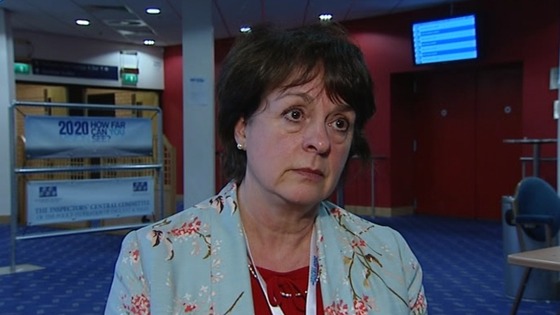 At the same time, she spent a large part of her speech criticising them for all sorts of failures, which is a missed opportunity to give them some encouragement for a complicated job they do, dealing with a whole range of social, economic...mental health issues, as well as crime fighting.
"And I think she failed to understand that."
Load more updates
Back to top