A man has suffered severe head injuries after plunging around 20ft from a balcony during a gig by punk band A Day to Remember.
Read the full story ›
Hassan is the fourth Portsmouth man killed fighting in Syria. His family want the government to make it easier for fighters to come home.
Read the full story ›
Advertisement
ITV News reporter Matt Price tweets from Portsmouth:
1/2 Neighbour Peter met the family: "Very ordinary family. It wasn't obvious Ashya was poorly." #FindAshya
2/2 Peter: "They moved out four months ago." New tenants apparently living in property. #FindAshya
ITV News reporter Matt Price tweeted from outside the missing boy's former home in Portsmouth:
House in Portsmouth has no car in drive, all blinds and curtains closed. People tell me house was 'rented.'
The son of D-Day piper Bill Millin has played a replica version of his father's bagpipes for British and US veterans commemorating the anniversary of the Normandy landings in Portsmouth today.
John Millin's father was 21 when he was ordered by his commanding officer Lord Lovat to play the bagpipes as his comrades came under fire at Normandy, on June 6, 1944.
Student George Neal faced a swarm of 20,000 bees after a young queen, seeking a new hive, took up residence in the wheel well of his car.
Read the full story ›
Advertisement
A man has been arrested after more than 50 cars were damaged overnight in Portsmouth, with many having their tyres slashed.
Hampshire Police said officers had been "working hard all day" following the damage, which they said occurred between midnight and 7am today, before holding a 31-year-old from the city.
Officers, though, will be patrolling the streets where the attacks took place again tonight.
Fire fighters attended a blaze in Portsmouth's Naval Dockyard this evening. Ten fire crews from Hampshire Fire & Rescue have managed to contain the fire, the emergency service reported.
10 fire crews contain a fire at Portsmouth Dockyard. The fire was in the roof and 1st f;loor of a 2-storey building. http://t.co/LwcJ8vl8qf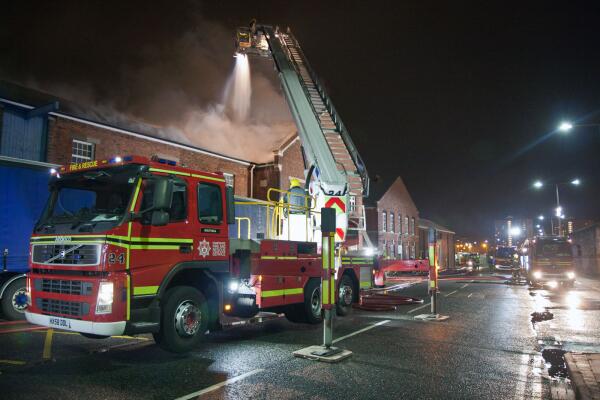 Around 200 people joined a rally to protest BAE's announcement that it is to stop shipbuilding in Portsmouth.
Many demonstrators carried placards to support workers at the shipyard, where 940 jobs are expected to go if BAE goes ahead with the proposed closure of the site next year.
The historic naval city and surrounding area has become vulnerable to big shocks like this and the prospect of new jobs is far from certain.
Read the full story ›
Load more updates