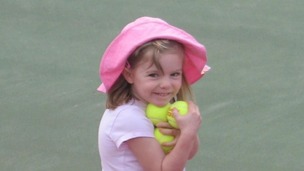 The Portuguese inquiry into the disappearance of Madeleine McCann has been reopened amid new leads in the case.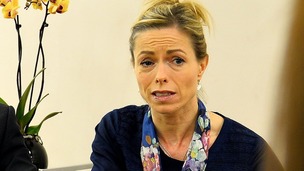 Kate McCann said she wants to defend herself in open court over claims made by the Portuguese police officer who led the hunt for Madeleine.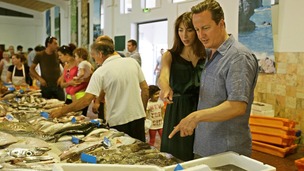 Prime Minister David Cameron and his wife Samantha have visited a Portuguese fish market at the start of their two-week summer holiday.
Live updates
Police thanks for McCann help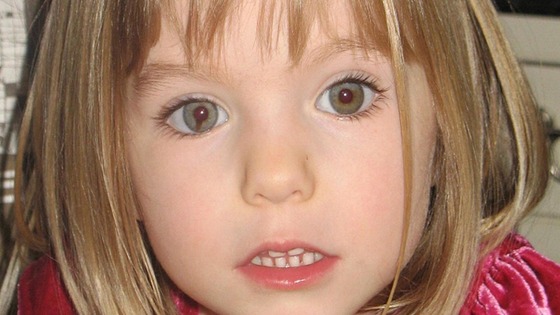 A senior detective investigating the disappearance of Madeleine McCann has thanked the public for thousands of messages received in the wake of recent television appeals.
Detective Chief Inspector Andy Redwood said several holidaymakers who were in Praia da Luz, Portugal in 2007 when the little girl vanished had made contact with his team.
British police launched their own investigation into Madeleine's disappearance earlier this year, called Operation Grange, and recently made renewed appeals for information on television in the UK, Holland and Germany.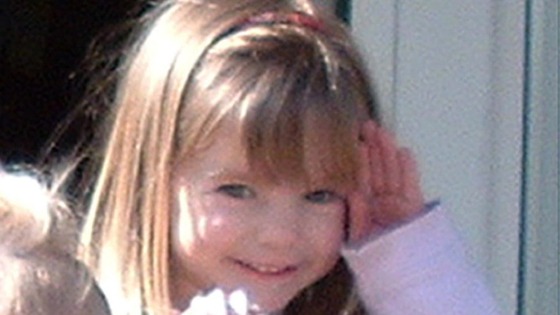 British and Portuguese police should join together as one team in their investigations into the disappearance of Madeleine McCann, the Metropolitan Police Commissioner has said.
Currently Scotland Yard is running its own inquiry into what happened to the little girl, who vanished while holidaying with her parents in Praia da Luz in 2007, while the Portuguese authorities have their own investigation.
Sir Bernard Hogan-Howe said: "One thing we'd like to see in the future is a joint investigation team which comes under the European community. It is a possibility legally, and we're working together at a political level, and at a police and judicial level, to see how we can construct that.
"There are two separate inquiries with a different focus - we've got one particular set of lines of inquiry and they have a different one. But it's important that we work together on what is clearly a common problem.
"It's a formal arrangement, it allows officers from each country to work in the other country, it gives them powers associated with that, and it's an efficient way of doing it.
"If you're not careful, you end up doing things on an ad-hoc basis, and for us it would be better to have that type of arrangement. So that's what we're trying to get agreement between the two governments and the two police services."
Advertisement
McCanns aware of hotel suspect
A source close to Madeleine McCann's parents has told ITV News that they are "aware" Portuguese police are investigating the possibility a former employee at the hotel in Praia de Luz where the family were staying may have kidnapped her.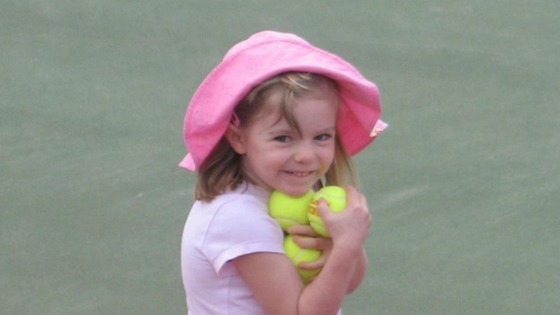 It is understood the 40-year-old man died in a tractor accident in 2009 - two years after Madeleine disappeared.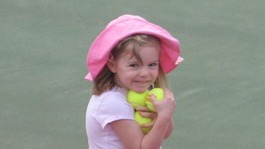 The Portuguese inquiry into the disappearance of Madeleine McCann has been reopened amid new leads in the case.
Read the full story
Madeleine case reopened
Officers have said that they will travel regularly to Portugal as part of the UK investigation, following a meeting with Portuguese police, the Met Police said in a statement.
Assistance Commander Mark Rowley, specialist crime and operations, said: "The meeting was very positive, and we and the Policia Judiciara have a shared determination to do everything possible to discover what happened to Madeleine.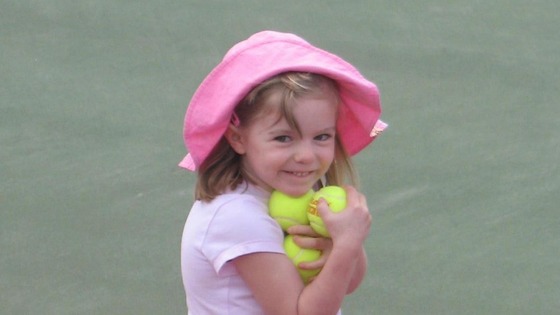 "Colleagues in Portugal fully shared with us the developments in their review, and the fact that they were taking the significant step of applying for the investigation to be formally reopened.
"From the near future, MPS detectives from Operation Grange will travel regularly to Portugal under the terms of the ILOR in relation to the UK investigation."
Madeleine case reopened
The Met Police said Assistance Commander Mark Rowley and Det Chief Insp Andy Redwood attended a meeting with senior Portuguese officers in Lisbon on October 17 over the Madeleine McCann case.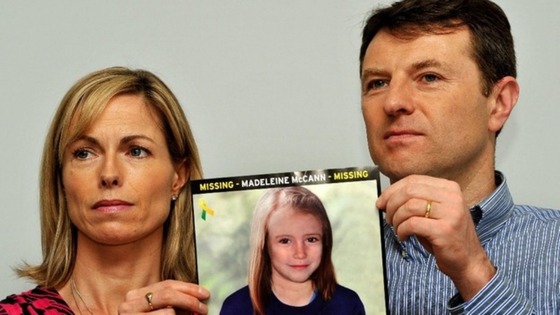 At the request of the Portuguese Policia Judiciary, the Met officers were briefed on new lines of enquiry, separate to those being followed by the MPS.The group were later joined by Kate and Gerry McCann who were briefed on the plans to reopen the investigation.
Advertisement
Madeleine case reopened
This is a very significant development in the search for Madeleine, for an investigation to be re-opened there has to be a substantial amount of new evidence and it is clear that the Attorney General feels that the review which has been going on in Portugal has generated that information.
This is also completely separate from the investigation by the British police, so it is quite significant that we have two investigations both finding new things that need to be looked at.
We understand that already police officers from this Portuguese review are on the Algarve, starting to work out a plan of action, who they wish to speak to, what questions they want to put to them.
Amongst that group we think there are a number of men who were though to be in the area at the time who have been on various sex offenders registers both in Portugal and abroad.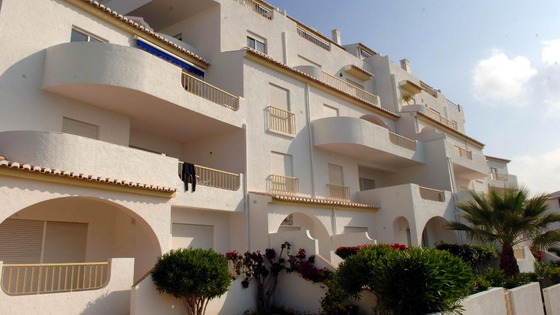 What is important about this is it seems to suggest they are moving towards the thought that Madeleine may have been taken by a foreign group of paedophiles.
The investigation team who have been working on this are all specialists in child abduction. Child abduction is not something the Portuguese were absolutely sure had taken place in the early days of this investigation, so it is quite telling that they have shifted their focus that way.
Madeleine case reopened
Madeleine McCann's parents Kate and Gerry have said they are "very pleased" that Portuguese authorities are to reopen their investigation into her disappearance and hope that it will uncover "the answers we so desperately need".
Madeleine case reopened
The Metropolitan Police have welcomed the new Portuguese investigation, but warned that there was still "a way to go."
This is a welcome development, but both sides of the investigation are at relatively early stages, with much work remaining to be done. This new momentum is encouraging, but we still have a way to go, and as with all major investigations, not all lines of enquiry that look promising will yield results.
– AC Mark Rowley, Specialist Crime and Operations, Metropolitan Police
Madeleine case reopened
New lines of enquiry were the reason behind Portuguese police re-opening the Madeleine McCann case, according to the Metropolitan Police.
British and Portuguese police have spoken about the two investigations and the Met confirmed that Madeleine's parents Kate and Gerry McCann have been kept informed with the new developments.
Load more updates
Back to top