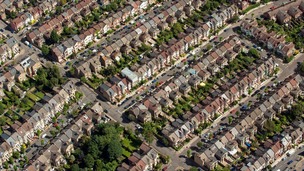 A detailed map reveals how every pocket of Britain is faring, ward by ward, almost street by street.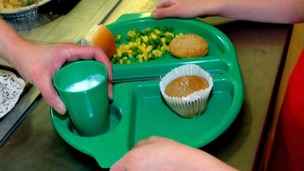 A million children are going hungry in Britain, a leading children's charity has found.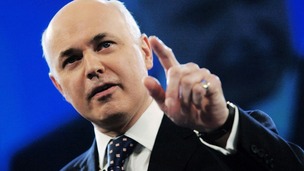 An increase in the minimum wage is required to protect low-income workers from benefit cuts and a lack of jobs, a charity has said.
Live updates
20% of children 'in poverty'
One in five UK children 'living below the poverty line'
One in five children in the UK live below the poverty line, according to research published today. The End Child Poverty campaign published figures showing that 20.2% of children live in poverty, before housing costs.
In 8 areas of large cities, more than four out of every 10 children lived in poverty in 2012, the research showed.
Read: Poverty 'affecting 20% of children across Britain'
In central Manchester almost half of children live below the breadline, whilst in West Belfast and Glasgow the figure is 43%. Campaigners say the research reveals "gross levels of inequality".
ITV News' Scotland correspondent Debi Edwards reports.
In-depth: The scale of child poverty across Britain revealed.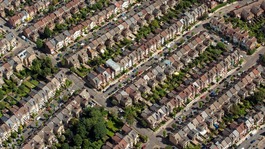 A detailed map reveals how every pocket of Britain is faring, ward by ward, almost street by street.
Read the full story
Advertisement
20% of children 'in poverty'
Government tackling 'root causes' of child poverty
The Government says it is committed to eradicating child poverty and in a statement the Department for Work and Pensions spokeswoman said:
"We want to take a new approach by tackling the root causes including worklessness, educational failure and family breakdown.
"Our welfare reforms will improve the lives of some of the poorest families in our communities, with the Universal Credit simplifying the complex myriad of benefits and making three million people better off."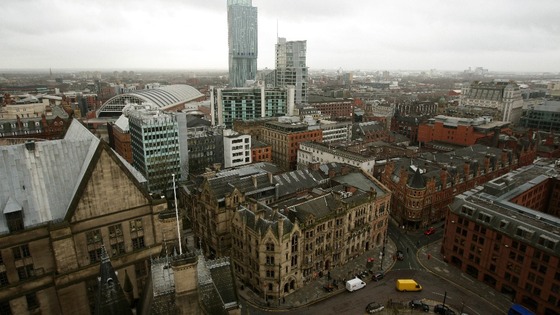 20% of children 'in poverty'
'Gross levels of inequality' in every UK region
The child poverty map reveals the depth and breadth of child poverty across the country showing the gross levels of inequality that children face in every region. Far too many children whose parents are struggling to making a living are having to go hungry and miss out on the essentials of a decent childhood that all young people should be entitled to.

The huge disparities that exist across the country have become more entrenched and are now an enduring reality as many more children are set to become trapped in long term poverty and disadvantage.
Local authorities are having to deal with reduced budgets but they have critical decisions to make. Were calling on authorities to prioritise low income families in the decisions they make about local welfare spending, including spending on the new council tax benefit, and on protecting families hit by the bedroom tax.

This week we have written to local authority leaders in the local authorities with the most child poverty, asking them what they will do to tackle child poverty in their local area.
– Enver Solomon, Chair of the End Child Poverty campaign
20% of children 'in poverty'
Poverty affecting '20% of children' across Britain
New figures reveal the extent to which British children are living in poverty. The Campaign to End Child Poverty says 20.2% of British children are classified as below the poverty line, before housing costs. The top 20 parliamentary constituencies for child poverty in the UK are:
Manchester Central, 47%
Belfast West, 43%
Glasgow North East, 43%
Birmingham, Ladywood, 42%
Bethnal Green and Bow, 42%
Liverpool, Riverside, 42%
Poplar and Limehouse, 41%
Middlesbrough, 40%
Blackley and Broughton, 38%
Newcastle upon Tyne Central, 38%
Get the full interactive map showing poverty levels across the UK here.
PM chairs poverty talks in Liberia
Cameron focuses on poverty during Liberia visit
The Prime Minister was tackling poverty rather than debt today.
David Cameron visited a school in Liberia, one of the world's poorest countries, where he said British and International Aid was desperately needed.
ITV News Political Editor Tom Bradby reports from Liberia:
Advertisement
PM chairs poverty talks in Liberia
Cameron co-chairs UN poverty meeting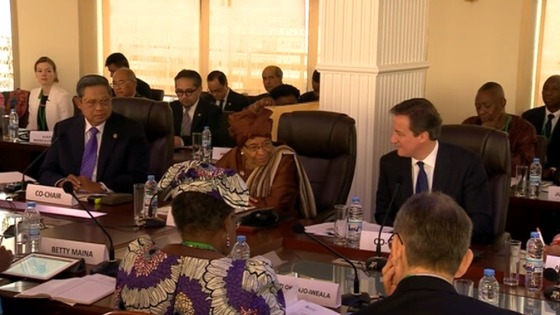 David Cameron has co-chaired a United Nations meeting in Liberia's capital Monrovia, to discuss what targets to bring in after the Millennium Development Goals in 2015.
The Prime Minister has insisted that focusing on eradicating extreme poverty should be the priority.
At the meeting's closing press conference, he defended his commitment to spend 0.7% of the UK's GDP on overseas aid.
"I am proud of the fact that Britain has kept its promises", Cameron said. "We will achieve 0.7% of our gross national income in aid as promised. And I am proud to be the PM who has helped deliver that."
PM chairs poverty talks in Liberia
PM: UK children 'want to be popstars or footballers'
David Cameron praised the career ambitions of a group of schoolchildren in Liberia, joking that "if you asked people in England, they'd all say they want to be popstars or footballers."
He is in Liberia to co-chair a United Nations meeting on international development targets, and visited the Anna F Whisnant Elementary School, alongside the country's president Ellen Johnson Sirleaf.
There, pupils told him they wanted to be doctors and lawyers.
PM chairs poverty talks in Liberia
PM: Need to 'focus on eradicating extreme poverty'
David Cameron called for the next wave of international development targets to focus on extreme poverty.
The Prime Minister, in Liberia to attend a UN meeting, also insisted bolstering security and civil structures was crucial, alongside aid measures.
PM chairs poverty talks in Liberia
PM jokes that children in the UK want to be popstars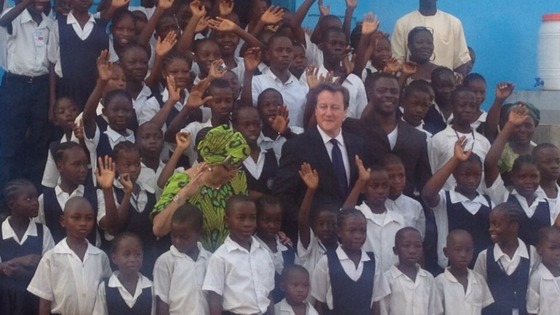 The Prime Minister asked schoolchildren in Liberia what they wanted to be when they grow up. They said doctors and lawyers, to which David Cameron joked that children in the UK want to be popstars.
Load more updates
Back to top