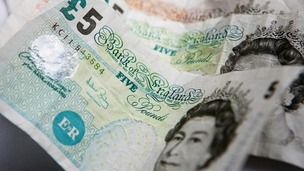 Bombarded with texts? Frustrated by cold calls? You might, like many people have frankly had enough of claims management companies.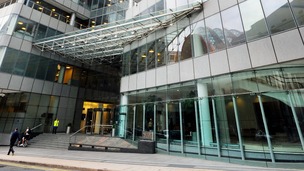 Martin Wheatley, of the Financial Services Authority, is to call time on the era where banks made pots of cash from commission.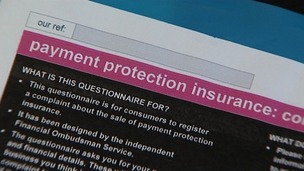 Banks who ripped off millions of people selling worthless insurance policies must now make amends. ITV News Chris Choi reports.
Live updates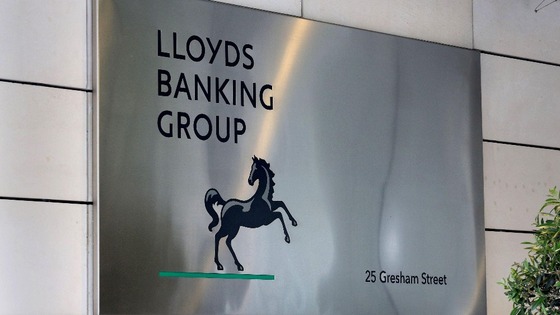 It is not over - the biggest consumer scandal continues to cost more and more for the banks.
Lloyds have revealed this morning that they are paying out another £750 million in compensation which doesn't just push them into a loss, when their books are looking better, but takes just their bill for the mess to over £8 billion.
That is a staggering amount of money - and a reminder that mistakes from years ago continue to hamper the banks' full recovery.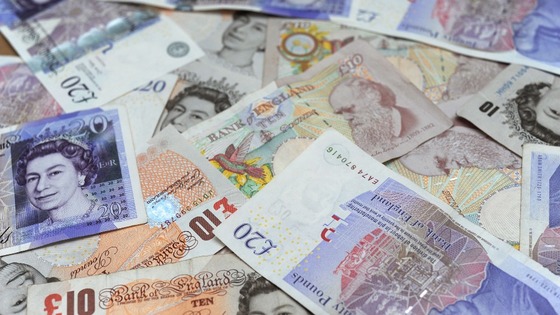 Complaints about financial firms have surged to a record high as a huge insurance mis-selling scandal continues to weigh on the industry.
The Financial Ombudsman Service (FOS), which settles disputes between consumers and financial firms, said new complaints rose 15% to 327,035 between January and June on the prior six months.
Read: Still complaining and PPI complaints still rising
That was driven by a 26% hike in complaints about payment protection insurance (PPI), where people were charged for loan insurance which they did not need or could not claim on.
The ombudsman said some lenders continue to drag their heels on repaying mis-sold PPI, causing "long waits and unnecessary delays" for customers.
Advertisement
Millions get unwanted PPI alerts
The consumer group Which? said the Government must give regulators more powers to crack down on "unscrupulous claims firms" that contact consumers about mis-sold PPI claims "without permission."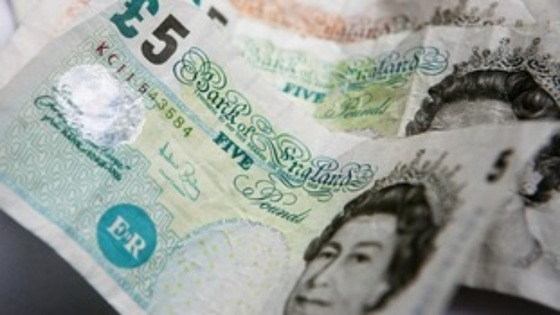 Richard Lloyd, executive director at Which? said, "Consumers can register their frustration with nuisance calls by using our new complaints tool which will send a clear message that more needs to be done to stop this menace."
Mr Lloyd's comments came as the Citizens Advice Bureau said more than 30 million people have received unwanted messages about claiming for mis-sold PPI.
Millions get unwanted PPI alerts
The Citizens Advice Bureau wants cold calls about the mis-selling of Payment Protection Insurance (PPI) to be banned and said it is "completely unacceptable" for calls to disrupt family time and work meetings.
Over a third of the complaints Citizens Advice handles about financial services stem from a cold call.

There is a particular problem with claims management companies. People are finding that sometimes the promises made over an unexpected phone call aren't delivered.

This means people who have been mis-sold PPI lose out twice: first at the hands of the bank and secondly from the claims firms because they don't get the full compensation they deserve. I want financial services firms to be banned from cold calling.
– chief executive at Citizens Advice, Gillian Guy
Millions get unwanted PPI alerts
According to the Citizens Advice Bureau of the 30 million people who were disturbed by an unwanted cold call about mis-sold Payment Protection Insurance (PPI):
One-in-four people (27%) received their most recent call during a family meal, while around one-in-seven (14%) received the call at work, including during meetings and presentations.
Approximately one-in-eight (13%) were disturbed while enjoying a film or watching TV.
Texts to mobiles, telephone calls and automate messages were the three most common ways in which people were contacted about PPI claims.
Citizens Advice research found 56% of complaints about PPI claims management stemmed from cold calls.
Read: Man makes cold callers pay by setting up premium rate phone line
Millions get unwanted PPI alerts
More than 30 million people have received unwanted messages about claiming for mis-sold Payment Protection Insurance (PPI), according to figures released by the Citizens Advice Bureau.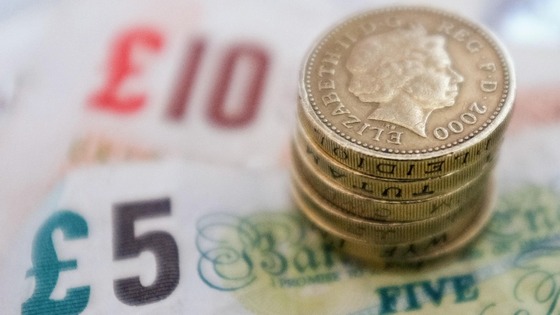 Two-thirds of British adults, equivalent to 32 million people, said they have received an unwanted telephone call, text, email or letter about PPI, the figures show.
Of these, 98% did not feel that they had given their permission to be contacted in this way, and 55% estimate that they were contacted more than 10 times in the past 12 months.
Advertisement
Lloyds shares rise after profits
Lloyds Banking Group has revealed another £450 million to cover compensation for mis-selling of payment protection insurance (PPI) despite reporting strong half year profits.
The figure takes its total bill for PPI to a mammoth £7.3 billion.
Lloyds revealed it was also under investigation by the Financial Conduct Authority over its management of a supplier and PPI complaints handling procedure.
Lloyds PPI complaints 'issues'
Citizens Advice says consumers could be thousands of pounds out of pocket, and even more distrustful of banks, because of Lloyds rejecting PPI claims first time.
An investigation by The Times found staff at a Lloyds PPI complaints handling centre were advised that most customers would give up if the claim was not successful first time. Lloyds has since terminated the contract of the company responsible for running the claims unit and is retraining staff.
Citizens Advice Chief Executive Gillian Guy said: "The scale of PPI mis-selling was of pandemic proportions.
It is absolutely appalling that Lloyds has not taken its commitment seriously to compensate customers. As a result consumers yet again have lost out on thousands of pounds that was rightfully theirs.
– Citizens Advice Chief Executive Gillian Guy
Lloyds PPI complaints 'issues'
City regulator the Financial Conduct Authority has warned firms to comply with its rules and treat customers fairly.
It comes after Lloyds Banking Group admitted "issues" with the handling of customers' payment protection insurance complaints.
The FCA has previously said that it was looking into PPI firms' complaint-handling procedures and it plans to publish its findings later this summer.
An FCA statement said: "We expect all firms to comply with our rules and treat their customers fairly.
Firms know that PPI complaints must be thoroughly investigated and that appropriate action, where required, is taken promptly.
– FCA statement
Our rules are very clear that firms are expected to learn from previous complaints. So if there are significant numbers of complaints coming in about the same thing, that is a clear warning sign that something isn't right.
– FCA statement

The FCA said it is aware of the issues raised by TheTimes and it has been working with Lloyds since earlier this year to ensure they are resolved and customers' interests are properly considered.
Lloyds PPI complaints 'issues'
Lloyds Banking Group said they took "immediate action" after becoming aware of "issues" at their PPI complaints handling centre, run by supplier Deloitte.
Read: Lloyds admits 'issues' with PPI complaints
A spokesman said the centre is now being run by a new supplier, and staff are undergoing re-training.
This site was operated for us by a third party supplier, Deloitte. Following further investigations, we took immediate action, and in May concluded our contract with Deloitte and moved to a new supplier.

Some of the comments made by trainers to The Times reporter are not endorsed by Lloyds Banking Group and we believe they do not reflect our high training standards or our policies. We believe the comments to be isolated and they are now being addressed.
Following the discovery of these issues, and under the guidance of a new supplier, the employees are currently undergoing re-training in line with our policies and procedures.
To date Lloyds has set aside a total £6.7 billion for PPI payouts, and has paid out more than £4.3 billion to 1.3 million customers.
Load more updates
Back to top