A 99-year-old dementia sufferer was dropped into a scalding hot bath by a care worker who had been in a "bad mood", a jury has been told.
Read the full story ›
Chesterfield and Preston have both been charged by the FA for failing to ensure their players conducted themselves in an orderly fashion.
Read the full story ›
Advertisement
Sir Tom Finney always played with pride for Preston North End. Today Preston proudly said goodbye to its favourite son.
Read the full story ›
Preston North End fans said an emotional farewell to Sir Tom Finney this afternoon as thousands gathered in the stands at the club's stadium to watch his funeral service.
The ceremony was broadcast live to Deepdale from Preston Minster, where hundreds of guests - including some of British football's great and good - united to pay their respects.
Sir Tom Finney's coffin has left Preston Minster after a service attended by 600 invited guests, including the football legend's former England colleagues Sir Bobby Charlton and Jimmy Armfield.
Thousands more watched on outside and at Preston North End's Deepdale stadium as a town paid tributes to one of the nation's greatest-ever players.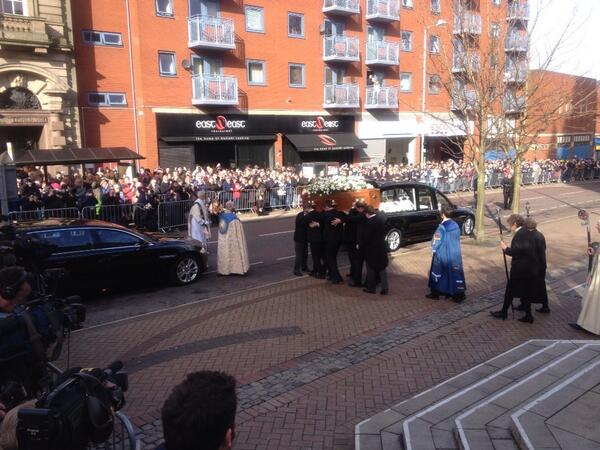 Fellow footballing icon Jimmy Armfield is among the speakers at Sir Tom Finney's funeral in Preston today, describing him as "the classic case of the local boy done good".
The former Blackpool right-back is paying tribute alongside a number of figures from the game, including Sir Bobby Charlton and the current Preston North End staff.
Crowds have amassed at Preston's Deepdale stadium to watch the service, while thousands are also lining the streets to pay their respects.
A floral tribute from FIFA, the international football federation, offers a tribute to a player described as one of the game's greatest.
Advertisement
Preston North End playing staff and management have carried the coffin of former player Sir Tom Finney into Preston Minster ahead of his funeral service.
Sir Tom Finney's funeral cortege has arrived at Preston North End's Deepdale stadium, met with applause from fans who have lined the streets to pay tribute.
The crowds at Deepdale burst into applause as Sir Tom Finney's funeral cortège passes by http://t.co/142thIchVw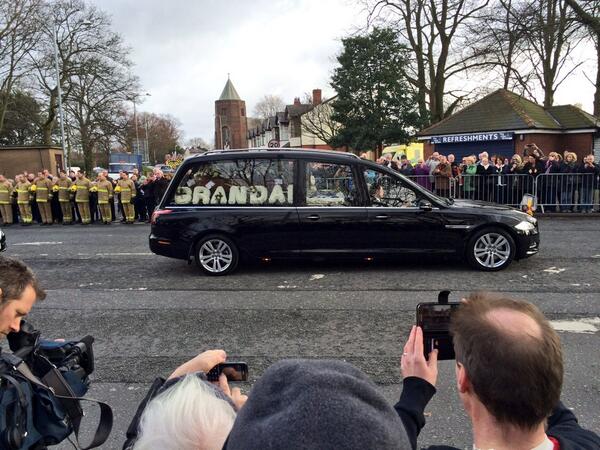 Preston North End's captain has described Sir Tom Finney as an "inspiration to every player who appeared for the club".
Speaking alongside him on their arrival at Preston Minster, manager Simon Grayson added: "It's a sad day but one which we should celebrate what he achieved.
"He was a humble person. I was privileged to meet him."
Manchester United manager David Moyes has joined club legend Sir Bobby Charlton and former manager Tommy Docherty among the guests at the funeral of Sir Tom Finney.
Load more updates