Prime Minister's Questions should be moved to a slot during TV's evening prime time and Speaker John Bercow should be given the power to "sin bin" misbehaving MPs for the duration of the session, a think tank has recommended.
The Hansard Society recommended sweeping reforms to David Cameron's weekly appearance before MPs, including questions from the public and sessions being moved to a prime-time slot on Tuesday or Wednesday evening in a bid to attract a younger audience.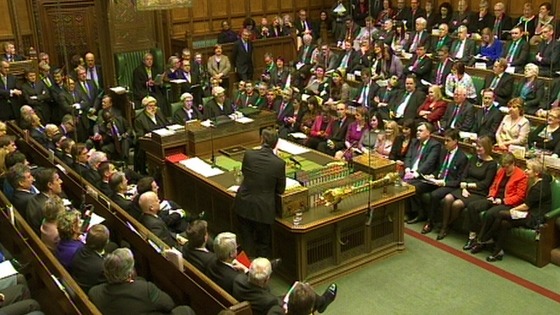 The report's co-author Dr Ruth Fox, head of research at the Hansard Society, said: 'PMQs is a cue for the public's wider perceptions of Parliament. It provides a lot of the raw material that feeds their negative assumptions about politicians.
"The public think the conduct of MPs is childish and wouldn't be tolerated in other work places. "They think politicians are simply not taking the issues that affect their lives seriously enough...
"Reform is overdue if PMQs is to move from being an inward-looking and self-referential event towards its proper role of scrutiny and accountability."