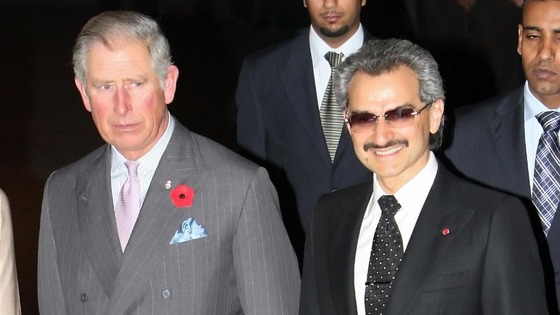 Saudi billionaire Prince Al-Waleed bin Talal has severed ties with the Forbes rich list after complaining that the publication significantly underestimated his wealth.
The Prince, who invested £300m (£198m) in Twitter in 2011, is listed as Forbes 26th richest man in the world with a net worth of $20bn (£13.2bn).
But, according to the Guardian, bin Talal informed the Forbes editor-in-chief that he would no longer provide the index with information about his finances because of the lists "flawed" methods.
Al-Waleed's own valuation of his wealth - $29.6bn (£19.5bn) - would rank him at number nine in the Forbes list.