Prince Charles has arrived in Stratford-upon-Avon this afternoon to join in the celebrations that have been organised to mark the 400th anniversary of William Shakespeare's death.
During his visit to the bard's hometown the Prince of Wales will be shown around Shakespeare's family home and visit an exhibition, before being joined by the Duchess of Cornwall for a 'Shakespeare Live' theatre performance.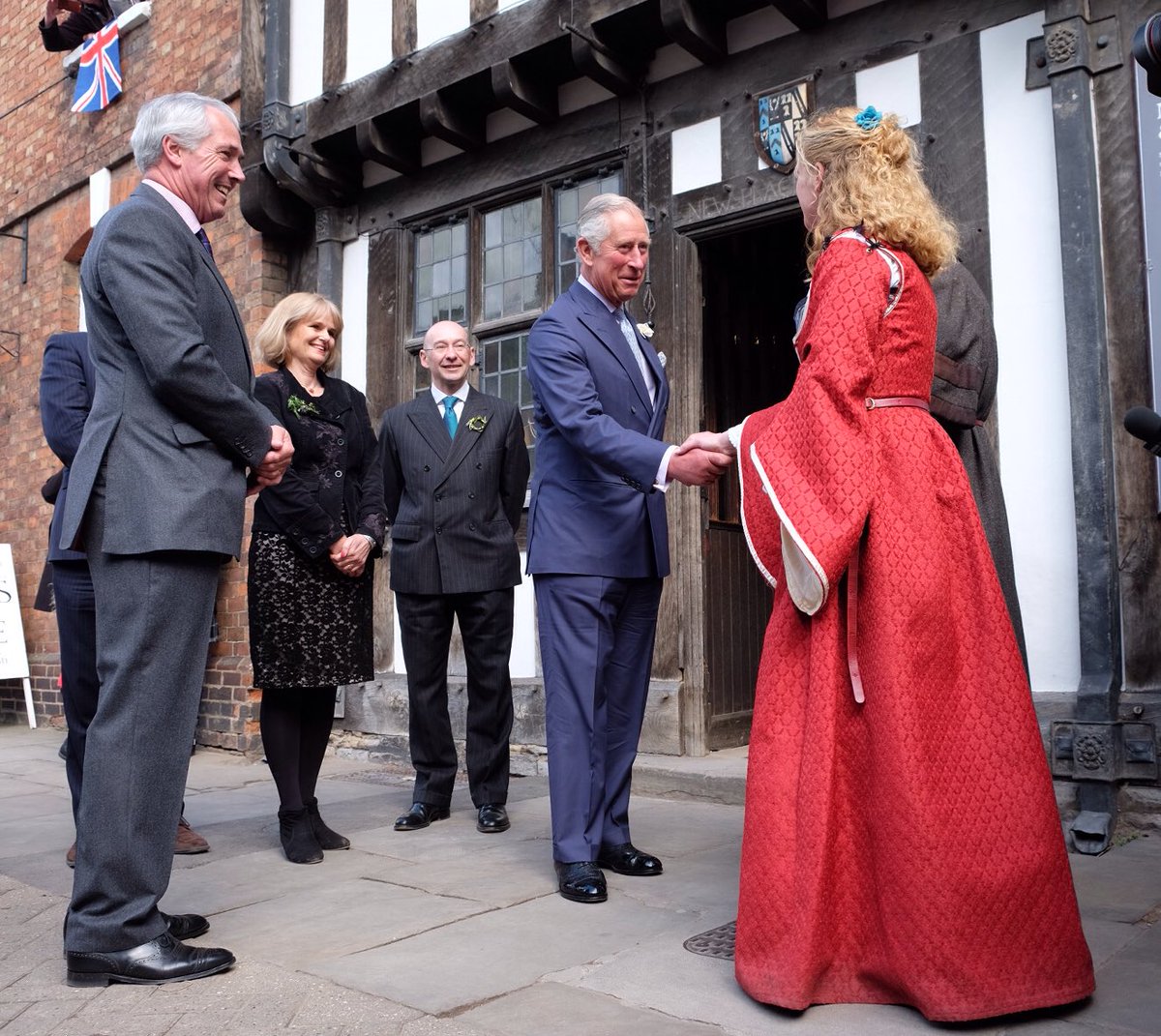 The Prince of Wales' private estate has won an appeal against a ruling that it must disclose environmental data about a controversial oyster farm it owns.
Representatives for the Duchy of Cornwall successfully challenged a decision that it is a "public authority," which could have opened up its dealings to increased public scrutiny.
In November 2011 the estate was ordered to hand over information on the Port Navas oyster farm in Cornwall to local campaigner Michael Bruton, who claims that the farm is causing damage to the natural habitat.
But, in a ruling just released, an appeal tribunal declared the estate "is not a public authority" under environmental information rules.
Mr Justice Charles ruled that "the Duke of Cornwall is under no obligation" to provide the information sought by Mr Bruton.
Advertisement
Prince Charles has urged Britons to holiday at home this year and visit parts of the country which were hardest hit by winter flooding.
Read the full story ›
Prince Charles and the Duchess of Cornwall met Stamford Bridge residents to see the devastation for themselves caused by flooding.
Read the full story ›
Prince Charles quizzed the 70-year-old singing star about new material as he honoured him at Buckingham Palace for a lifetime of performing.
Read the full story ›
The Prince of Wales praised the 'professionalism, understanding and cultural sensitivity' of those in the military in Christmas address
Read the full story ›
Advertisement
The information was made public following a three-year battle between campaign group Republic and the Cabinet Office.
Read the full story ›
Prince Charles has condemned the Paris terrorist atrocities as "bestial attacks" and said he wanted to express his "utter, total horror" at what had happened.
Fearsome warriors greeted the Prince of Wales and Duchess of Cornwall with a spectacular haka during a welcome ceremony to the home of the Maori nation.
Charles and Camilla were celebrated by their hosts at the royal riverside residence of Kiingi Tuheitia.
The couple arrived at the complex wearing korowai, cloaks made of kiwi feathers, that had been given to the Queen and Duke of Edinburgh in 1953.
The royal couple have since continued to Auckland where they plan to spend the afternoon before leaving the country on Wednesday ending their seven-day tour.
Load more updates